Volkswagen And Ford Officially Sign Off On Landmark Partnership Agreement
I found this story on the Ford Authority News website – there's a link at the end if you'd like to sign up. But my question is this. What is the child of a Ford + Volkswagen partnership really look like? And what if anything does it mean for Australia?
After roughly a year of no news, Volkswagen and Ford kicked their proposed partnership into high gear by announcing that a deal would be in place by the end of June just last month. Shortly thereafter, the VW board approved several of the automakers' proposed joint projects with Ford, including a new European Ford EV built on VW's MEB platform. The biggest hurdle was then cleared when Volkswagen invested $2.6 billion in Ford-backed self-driving software company Argo AI. And now, both Volkswagen and Ford have made the whole thing officially official.
Both automakers have just put pen to paper on the agreement, forging a global alliance to help both leverage their strengths and spread out development costs of new vehicles and related technologies. The companies expect the alliance to enhance ownership experiences for current and future customers by more rapidly innovating vehicle offerings, incorporating relevant new technologies, delivering better utility, and offering more model choices. Both anticipate continued growth in global industry demand for commercial vehicles and for high-performing electric vehicles to add valuable scale to their individual product portfolios.Sponsored Links
For now, Volkswagen and Ford plan to work together to develop the following:
Produce a medium (midsize) pickup truck engineered and built by Ford, for sale by Volkswagen as the Amarok starting in 2022 within the Volkswagen Commercial Vehicles lineup
Further strengthen the commercial-vehicles businesses of both companies as early as 2021 with a city delivery van based on the latest VW Caddy model, developed and built by Volkswagen Commercial Vehicles and later a 1-ton cargo van created by Ford
Lead to a highly differentiated Ford electric vehicle for Europe by 2023 built on Volkswagen's Modular Electric Drive, or MEB, toolkit, expanding on Ford's zero-emission capabilities in the region
Sponsored Links
Over the lifecycle of these vehicles, Volkswagen and Ford expect to produce up to a combined 8 million units of the midsize pickup truck and both commercial vans included in the tie-up. Ford also expects to deliver 600,000 units of electric vehicles built on the MEB architecture, the first of which will be designed and engineered by Ford in Cologne-Merkenich.
"In light of the Covid 19 pandemic and its impacts on the global economy, more than ever it is vital to set up resilient alliances between strong companies," said Volkswagen Group CEO Dr. Herbert Diess. "This collaboration will efficiently drive down development costs, allowing broader global distribution of electric and commercial vehicles, and enhance the positions of both companies."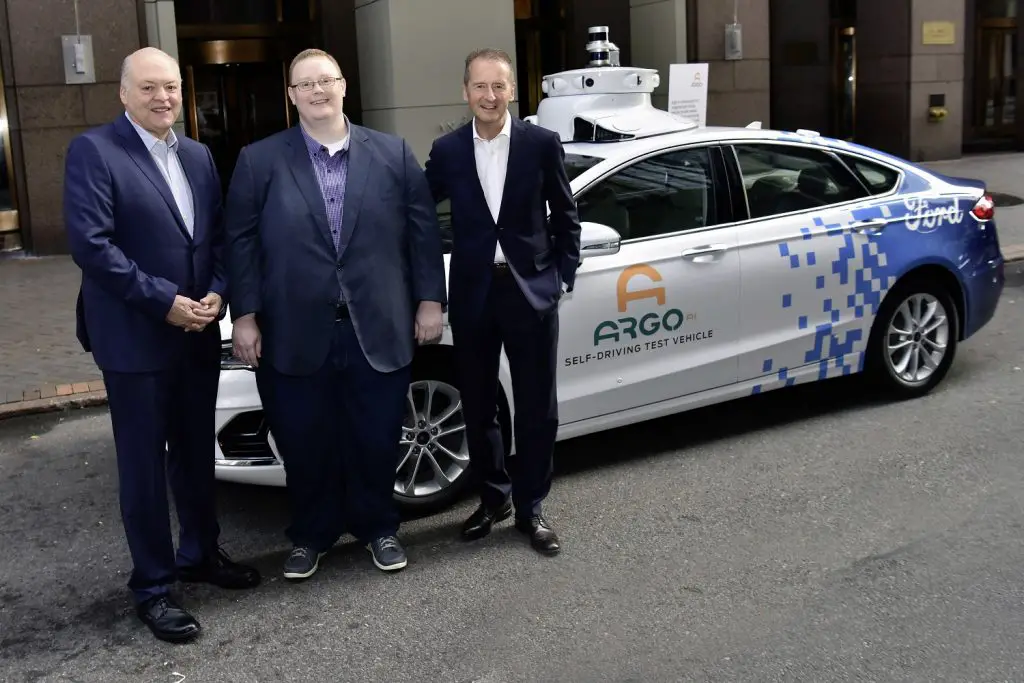 "This alliance comes at a time of tremendous enthusiasm about the intersection of increasingly intelligent, connected vehicles in an ever-smarter world," added Ford CEO Jim Hackett. "This creates a huge opportunity to innovate and solve many of the world's transportation challenges and deliver extraordinary benefits to customers, even as companies need to be selective about how they use their cash."Sponsored Links
Additionally, the companies will both work with Argo AI to form distinct, highly capable autonomous-vehicle businesses based on Argo AI's self-driving technology.
The Volkswagen/Ford alliance does not include cross-ownership between the companies, as both entities will remain competitors in the marketplace.
We'll have more on this landmark partnership soon, so be sure and subscribe to Ford Authority for the latest Ford business news and 24/7 Ford news coverage.
If you're in the market for any new car cheaper than you can buy on your own , contact me at Car Business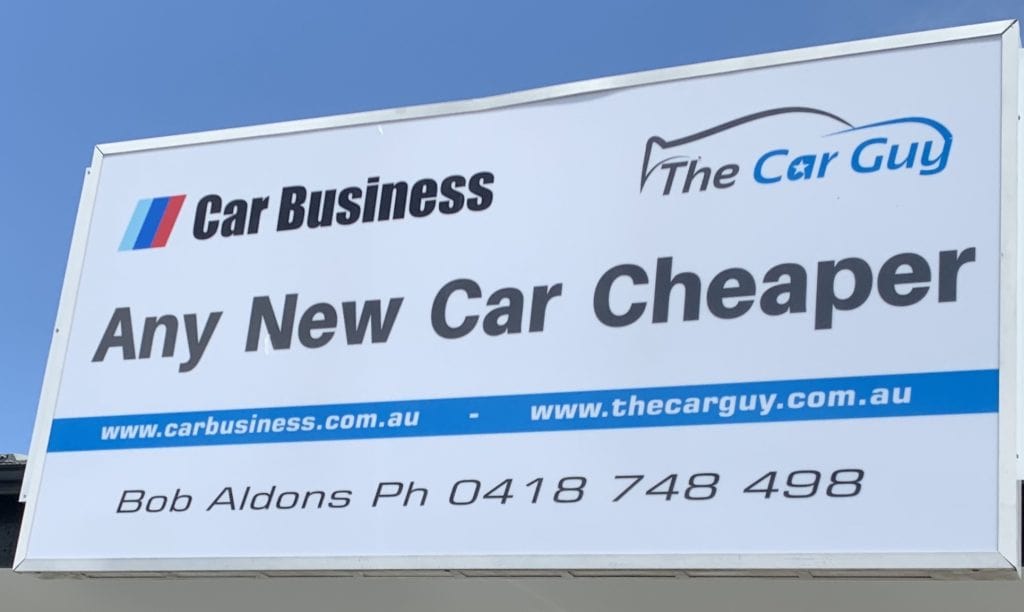 The Car Guy is an independent car review website – check out my reports, manufacturer press releases along with other industry comment