A fateful comment by Verstappen after qualifying on Saturday. "I'd rather start from position 3 than 2" And so it proved to be at the lights out for the 2021 Mexican Grand Prix. Verstappen jumped Lewis Hamilton at the first corner, Valterri was pushed out and effectively went from pole to last place
And once Verstappen took the lead, he was never really headed. Early in the race, Lewis commented "He's quick" and that was the end of the race. What the Mercedes AMG Petronas team can do in the last four races of the season to stop the Red Bull cars is a real problem. A quicker car, a young fast driver, and excellent pit times will ensure that Verstappen is at the pointy end of the 2021 F1 season.
The Mercedes-AMG Petronas F1 Team leaves Mexico City with a slender one-point lead in the Constructors' Championship after a strong defensive drive from Lewis Hamilton to secure P2.
Lewis delivered a masterful defensive drive to secure P2 on a day when we were outpaced by Red Bull in race conditions.
Valtteri was turned around at Turn 1, putting him to the back of the field and restricting him to a long race unable to pass Ricciardo's McLaren.
In the final laps, Valtteri made two fastest lap runs – the first was unusually slowed by traffic from race leader Verstappen, while the second enabled him to secure fastest lap.
Max Verstappen (312.5 points) leads the Drivers' Championship from Lewis (293.5) by 19 points, with Valtteri in P3 (185).
Mercedes-AMG Petronas F1 Team (478.5 points) lead Red Bull (477.5 points) by 1 point in the Constructors' Championship.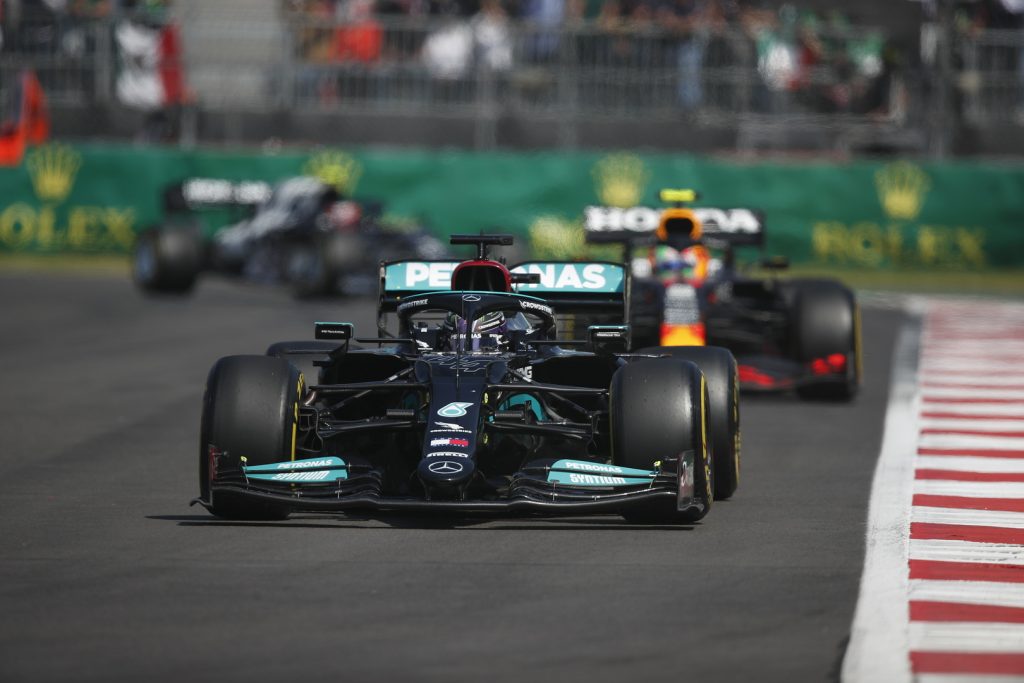 Lewis Hamilton
First, congratulations to Max. That car was faster than we were this weekend and there's nothing we could really do about it.
I gave it absolutely everything and obviously a great fight with Sergio at the end but I'm grateful I could still at least get a second-place finish. It was easy enough to hold on – I've been in that situation many times before – but it shows how fast their car was when Sergio was that close behind me and able to follow that closely. He did a great job!
Even so, I really enjoyed the race and got everything out of it that we could today. Now we need to get our heads down and keep working hard to prepare for the next races, they will be coming at us fast over the next two weekends.

Valtteri Bottas
It was an unlucky day for me today. As I turned into Turn 1, I got hit from behind and spun me around – then I was stuck in traffic and couldn't make progress.
I was giving it everything but it was hard running in traffic because I was overheating the brakes and engine, so I couldn't get past the McLaren in front. The situation at the end with the fastest lap was a bit funny, it wasn't easy to find a clear space on track but in the end, we were able to make it stick and at least take that point away from Red Bull.
Overall, not a great day today – but at least the next race is on Sunday, so we can come back stronger then.

Toto Wolff
First, we must congratulate Red Bull because their pace was on another level. I don't think we could have won the race even if we had stayed ahead in the first corner because they could have pincered us around the pit stops.
In the end, I think for Lewis' championship it was damage limitation and he drive a brilliant race with the equipment he was given. As for the Constructors', Valtteri spinning out at turn 1 was just very painful. Looking at the start, we had two cars in front but it seemed to open up for Max to come around the outside – then the spin for Valtteri cost us the points that we could have had for a third or fourth-place finish.
Looking ahead to Brazil, this has also traditionally been a Red Bull track – but we're going to pick ourselves up and give it everything to fight back, then we have three more to go after that.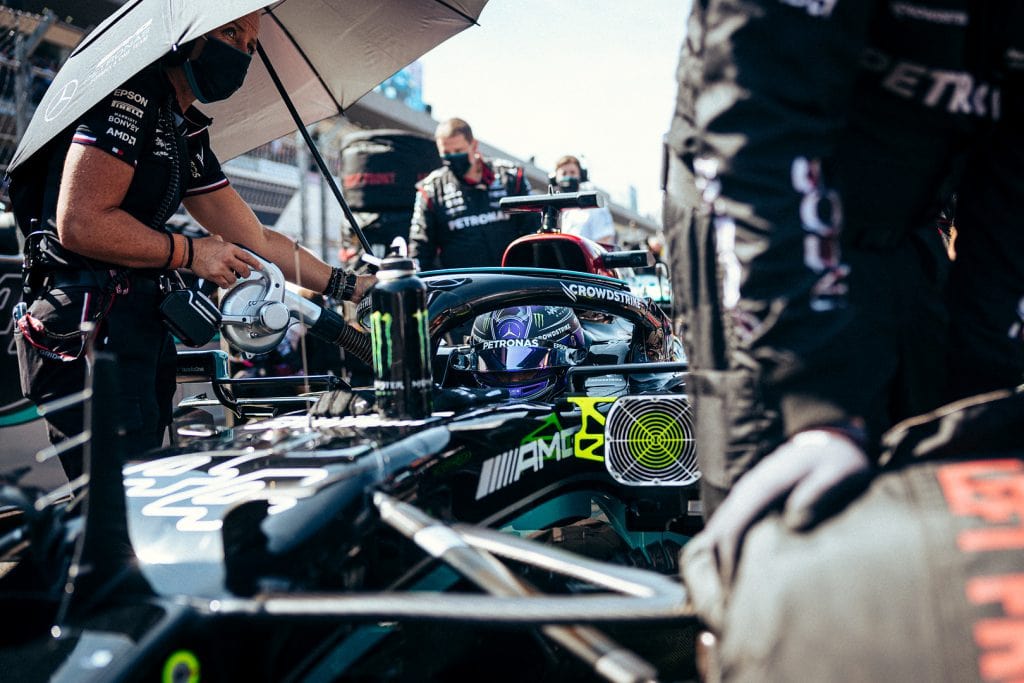 -Advertisement-
Hello. I'm Bob Aldons, the owner and editor of The Car Guy. The Car Guy is an independently owned car review website. I'm currently testing cars for Mazda, Nissan, Kia, Suzuki, Mitsubishi, Renault, Hyundai, Haval, Great Wall, and Genesis.
Through Mercedes AMG Petronas Motorsport I'm also writing about the 2021 Formula 1 season.
I'm not paid by any car company for my opinion and my companies don't receive advertising revenue to say nice things about them. I call it as I see it.
However, I also own a new car broker company – Car Business. Being able to review new cars gives me an opportunity to provide accurate information on these brands. If you're in the market for Any New Car Cheaper, contact me at Car Business and see how I go about saving you some serious money.
Perhaps you think that you can do the job of buying a new car yourself? If you're after any advice at all, give me a call and ask me any question that you need to be answered.
If you're an Aussie Veteran or serving in the military, I take particular pride in taking care of you. For every car that I source and deliver, I donate part of my fee to Mates4Mates.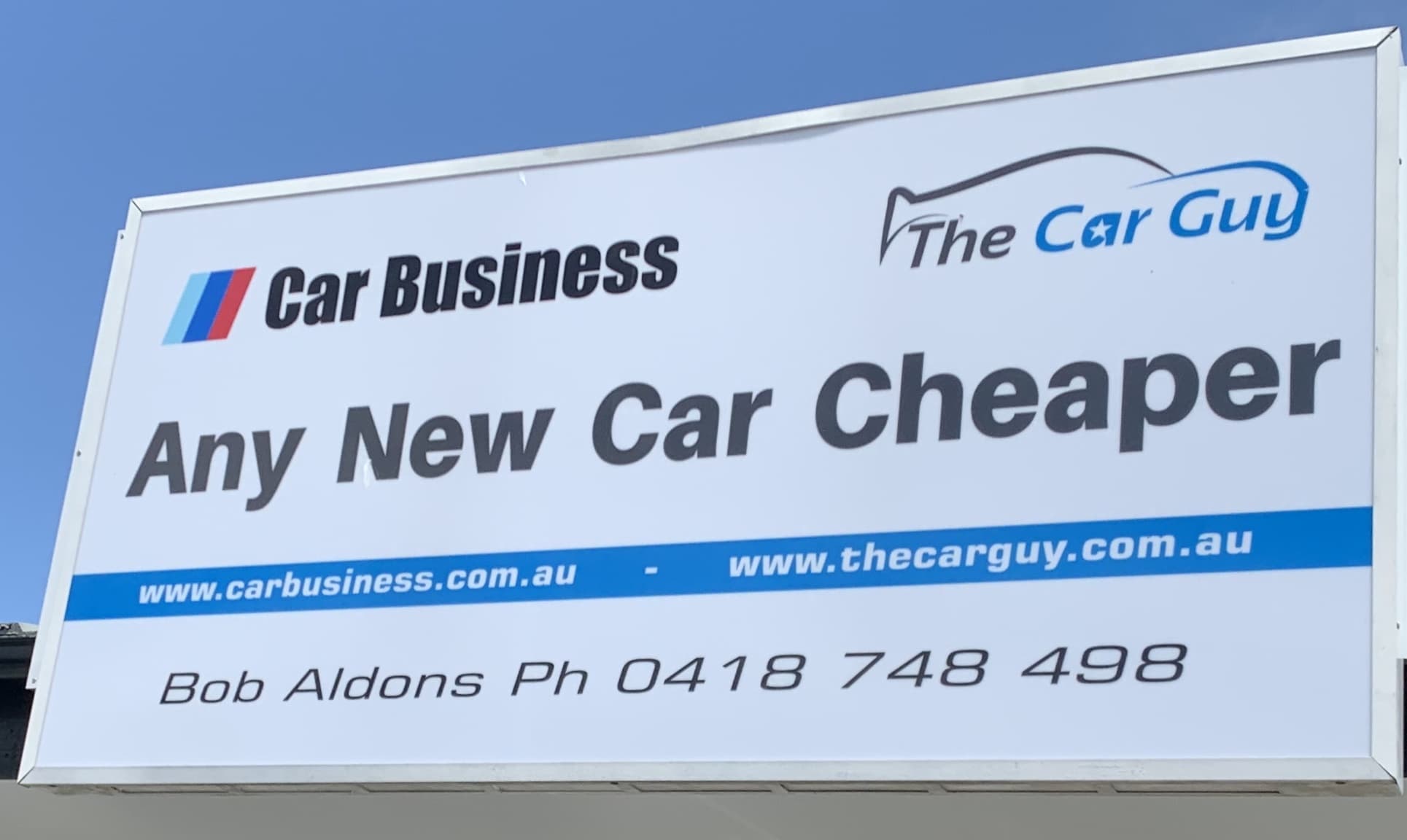 Recent Car Reviews – Hyundai Staria