I've been waiting a while to get into the recently launched Nissan Z, but as a 'minor player' in the automotive journalism fraternity, I've had to be patient. Nissan have dropped the numerical moniker (240Z, 370Z etc) and labelled the new car as the Nissan Z
My first impression collecting the Nissan Z was – WOW. What a great looking car. You can't really get a good first impression from pictures – you really have to see touch and feel the Z. And I've now had the chance to also test the manual version as well as the auto.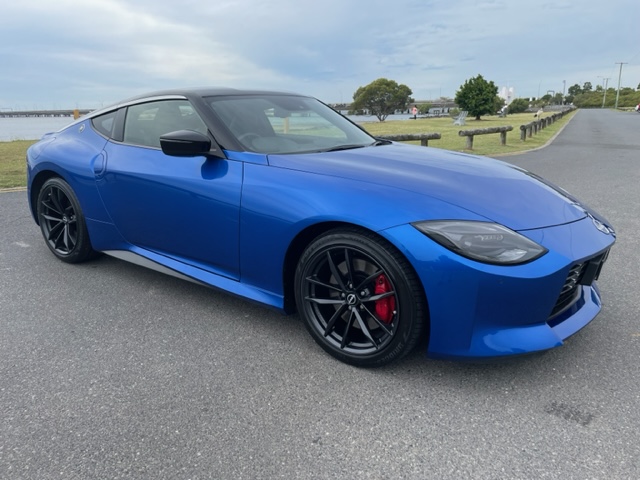 Nissan Z Price
The new Nissan Z is priced at $79,762 drive away in Queensland for the standard coupe and $87,421 drive for the limited edition Proto. And that price gets you either the manual or auto.
The Z Proto features extra bits such as Ikazuchi Yellow paint with a black roof, matching yellow brake calipers, 19-inch bronze forged alloy wheels, and interior trim tweaks. A black roof and red interior can also be optioned on the standard Nissan Z.
What Nissan Has to Say
Developed by a passionate team of designers and engineers, the all-new Z represents an approachable sports car for the modern age – with an unmatched 50-plus year heritage and global fan base.
Nissan Z Safety
Argubaly Nissan won't provide vehicles in Australia or Europe for an ANCAP style test, but the list of active and passive safety devices suggest that 5-Stars wouldn't be out of the question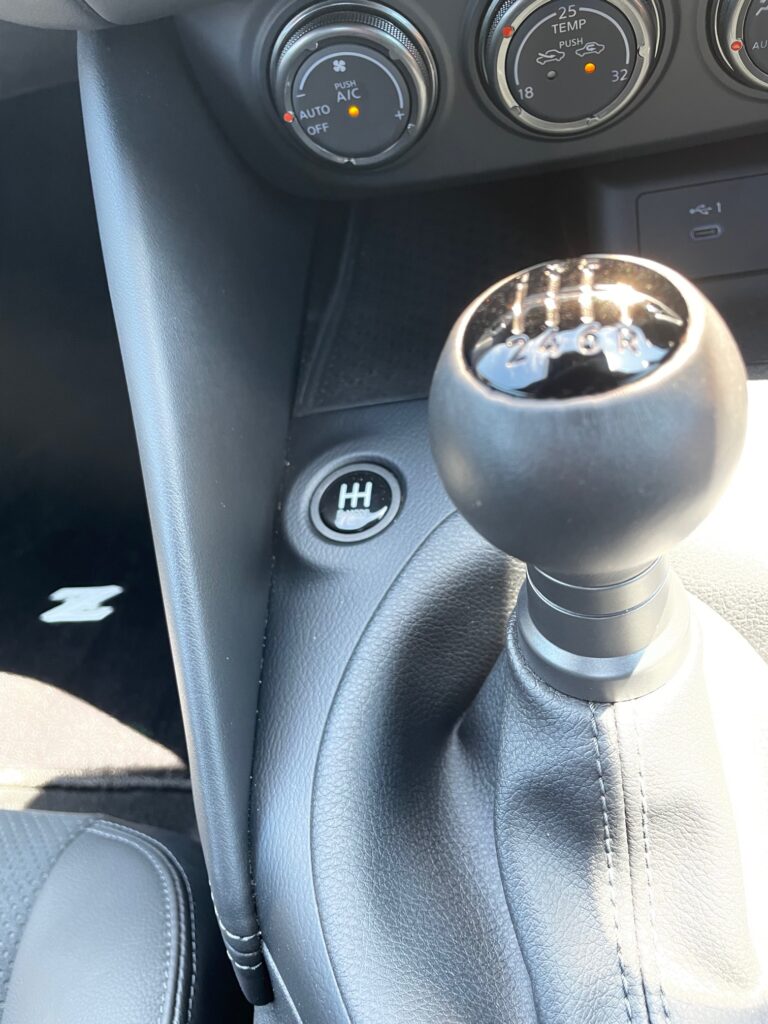 Standard safety features include:
6 airbags
AEB with pedestrian detection
Adaptive cruise control
Forward collision warning
Blind-spot monitoring
Rear cross-traffic alert
Lane departure warning
High Beam Assist
Traffic Sign Recognition
Front and rear parking sensors
Reversing camera
Hill Start Assist
Tyre pressure monitoring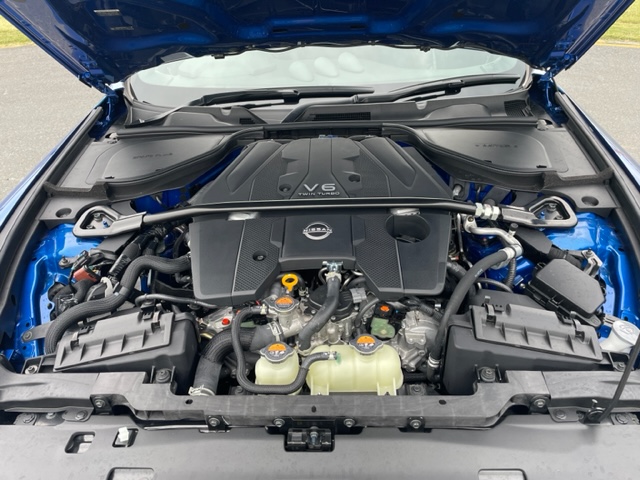 Engine/Transmission
The Nissan Z is fitted with a 3.0 Litre Twin Turbo V6 producing 298kW of power and 475Nm of torque. Transmission is a choice of a 6 speed manual or the 9-Speed Auto. It goes like a scalded cat when the loud pedal is pushed hard.
Service/Warranty
The Nissan Z comes with the companies standard 5 year warranty and you can expect service costs at $2,984 over the 5 years (60,000k). I recommend that you service your new Nissan at a dealership, at least for the life of the new car warranty. Dealers will always update software needed and advised by Nissan, whereas aftermarket service centres just don't have the technology
Comprehensive Car Insurance
The first company I go to for a quote is typically RACQ. For the Nissan Z, RACQ have quoted me $2212 with a $850 Excess. But remember this quote is for my personal history and will vary when you input your details. And because of the intial high quote, I chose Alliance to get a back up offer. And I'm glad I did. Allianz quoted me $1168 with the same $850 excess
The strongest advice I can give you is to never buy or renew with your historical company. You should get at least 3 quotes to ensure that you've got the best deal from a reputable company
Well Done
I love the design of the Nissan Z. Yes you can see the history of the car, so while it may be all-new, the progression is evident
If you can ignore the exhaust note or lack of it, the Nissan Z drives and handles extremely well. Ok, so it doesnt have the refinement of European Sports cars but value for money puts it on the winners diaz. How far up the step, only you can decide. If you're a Z officiando, you along with over 1200 others will put your order in and then wait patiently
Goes hard with the accelarator punched – 298kW of power and 475Nm of torque will do that. Paul Maric from Carexpert.com.au managed to achieve a 0-100 kph time of around 4.71 seconds which was pretty good. See his test here if you'd like – https://www.carexpert.com.au/nissan/z
I don't mention the rear of too many cars, but the Nissan Z has got a 'cute' backside – why am I thinking Ferrari?
Seats are comfy, supportive and I do like the combination of alcantara and leather. Soft touche trim in the cabin is genuinely luxurious
Could have done better
I'm afraid to say that despite nearly 300kW of power, the sound of the engine/exhaust is well, quiet. For a car labelled as a sports car, there just isn't the note to get me excited. 1st task for me would be to take it to a well qualified exhaust tuner. I need the noise
Minor but important for me – no mute button for the audio
Seat adjustment has a combination of electric (LHS of drivers seat) and manual (Side of the RHS of the drivers seat)
As with a lot of other brands, Nissan Z doesn't feature wireless car play – my phone cord looks ridiculous in the centre console – in fact there isn't any room and I have to disconnect to pay for my morning coffee at Macca's.
The Z seems to be missing some of the modern nice stuff – brake auto hold is missing, bling spot monitoring is a dull orange indicator inside the cabin, rather than outside on the rear vision mirror
I'm no expert when it comes to driving fast, but I did experience a bit of turbo lag when accelerating hard from a slower speed
I would have liked the bigger 9″ info screen that's fitted to the US vehicle, (which has Sat Nav) but with Apple Car Play, I wouldn't use the Nissan nav anyway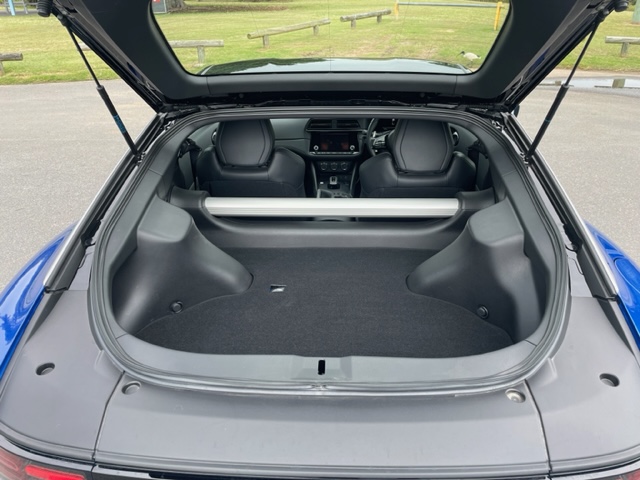 Summary and My Opinion
You won't find a Nissan Z in my driveway any time soon. While I love the look of the car, love the power and seating config, I still see too much of Nissan Z's of old. Before long, I'm thinking that Nissan will launch a Nismo limited edition and tidy up the 'shortcomings' from potential buyers.
-Advertisement-
Hello. I'm Bob Aldons, the owner and editor of The Car Guy. The Car Guy is an independently owned car review website. I'm currently
reviewing cars for Mazda, Nissan, Kia, Suzuki, Mitsubishi, Haval, MG, Hyundai, Genesis, Jeep, Alfa Romeo and GWM.
Through Mercedes AMG Petronas Motorsport I'll also be writing about the 2023 Formula 1 season. Keep an eye out.
I'm not paid by any car company for my opinion and my companies don't receive advertising revenue to say nice things about them. I call it as I see
it.
However, I also own a new car broker company – Car Business. Being able to review new cars gives me an opportunity to provide accurate information
on these brands. If you're in the market for Any New Car Cheaper, contact me at Car Business and see how I go about saving you some serious
money.
Perhaps you think that you can do the job of buying a new car yourself? If you're after any advice at all, give me a call and ask me any question that you
need to be answered.
If you're an Aussie Veteran or serving in the military, I take particular pride in taking care of you. For every car that I source and deliver, I donate
part of my fee to Mates4Mates.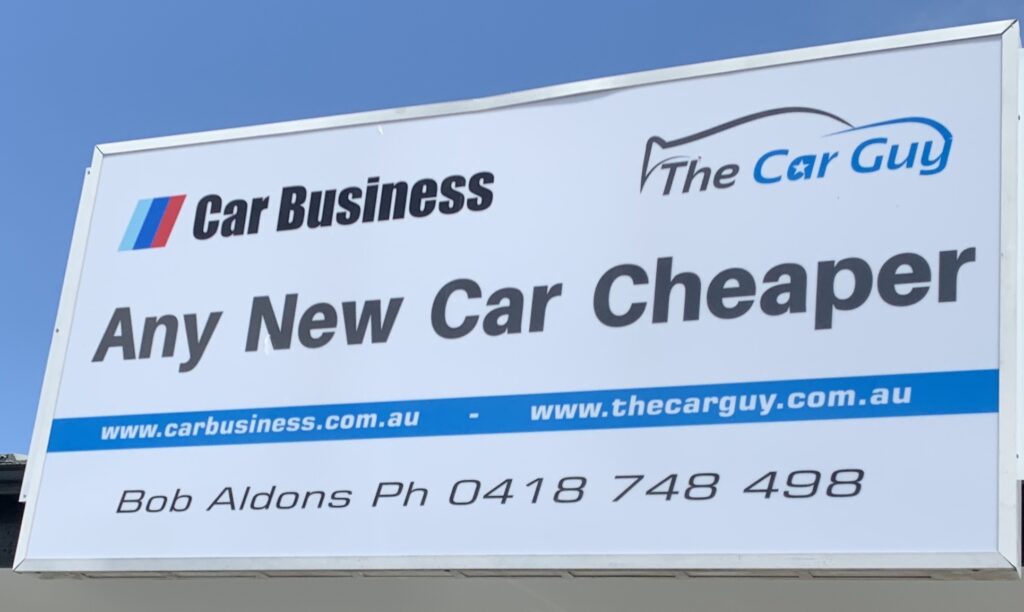 Recently Reviewed – Suzuki Jimny 5 Door