I didn't really know what to expect when I picked up the GWM Cannon L Dual Cab but here's why you should consider it
I've driven Great Wall Utes and SUV's from the time they launched in Australia. Cheap and cheerful normally applies to lower quality cars whether they're new or used. However, they're still on the road, cheap as ever and obviously pretty reliable. Enter the GWM Cannon ute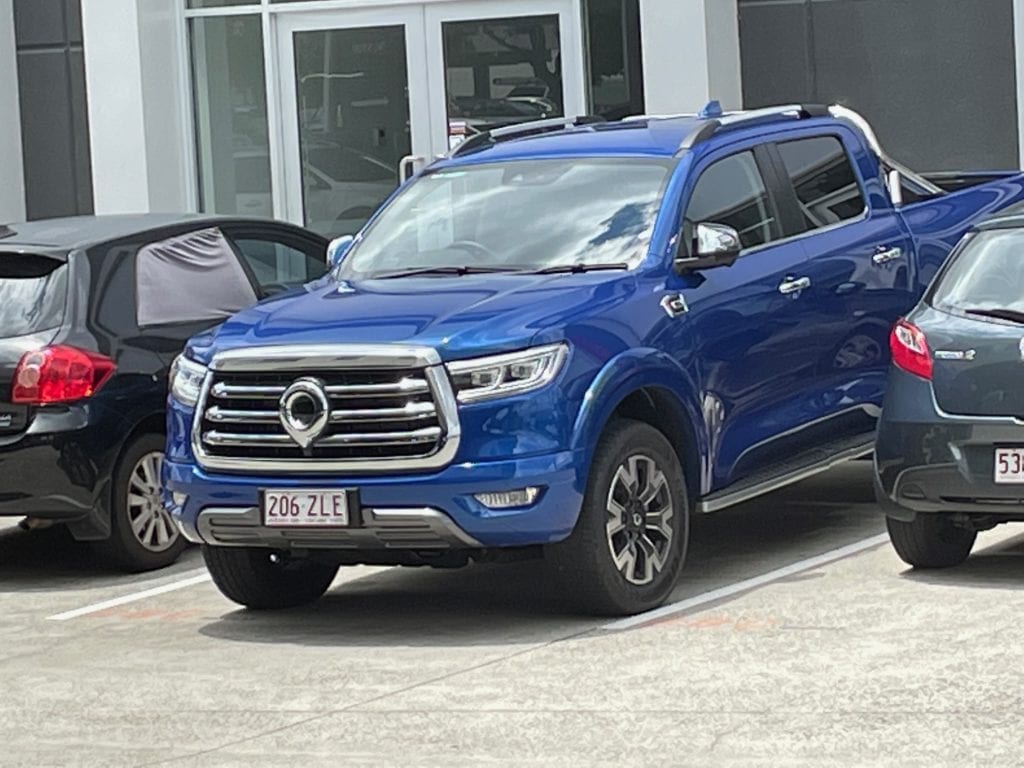 And GWM's next iteration, the Steed, while substantial in changes, didn't really break any sales records. Again pretty cheap of course but only available in a manual transmission while sales volumes in the category were definitely skewed to automatics
This time however, the world and GWM has moved on. The GWM Cannon has grown in size and stature, now includes safety equipment that the market requires, and even more importantly, is the latest vehicle to score a 2021 Five Star ANCAP safety rating – and that's a great move forward.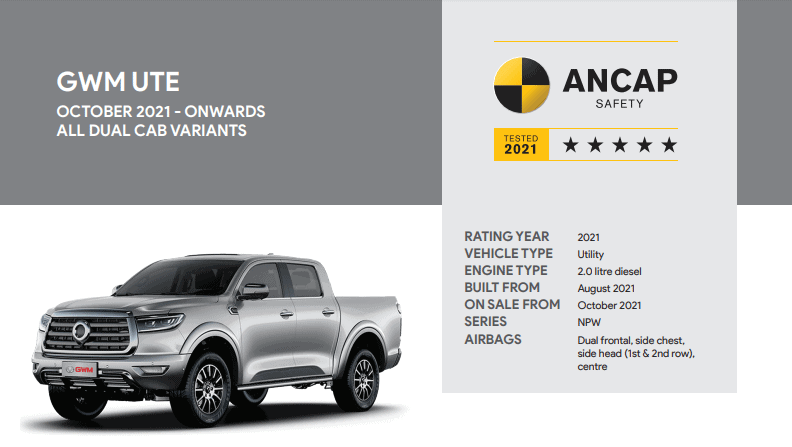 Competitors
The 4×2 and 4×4 ute category is one of the hottest segments in the Australian car market. GWM Cannon has as it's main competitors the likes of LDV T60, Toyota Hilux, Ford Ranger, Mitsubishi Triton, Nissan Navara, Isuzu D-Max, and Mazda BT-50.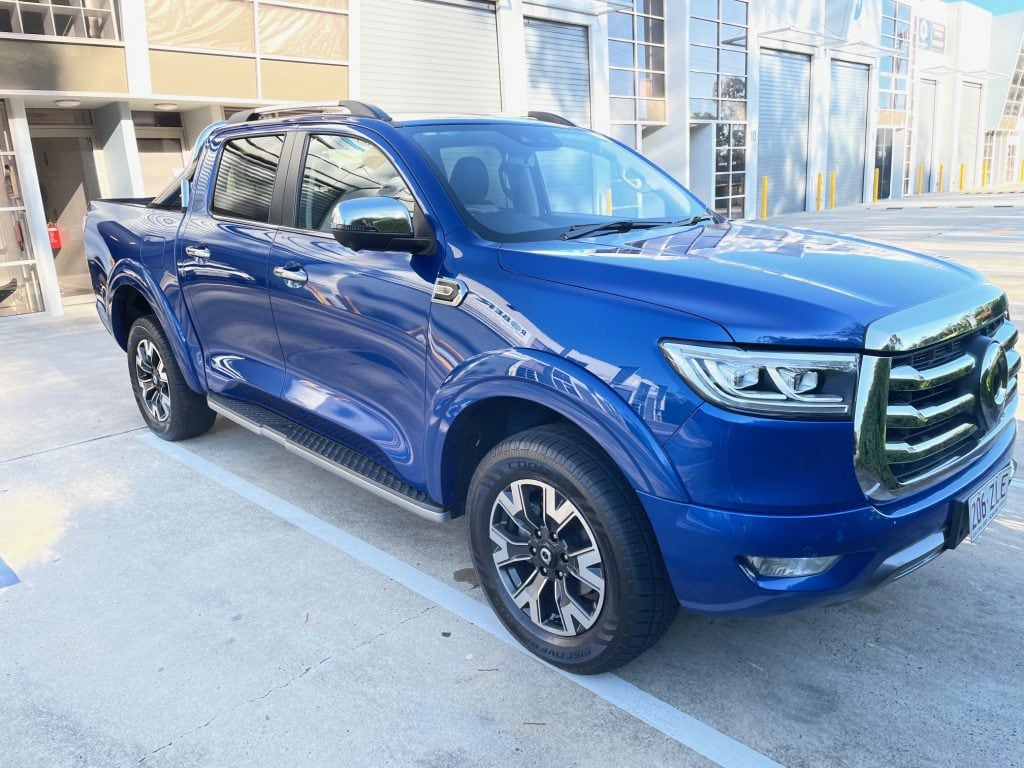 Price
And this is where GWM Cannon starts to be a bit compelling. This GWM Cannon L is currently advertised for $40,085 drive away including metallic paint. A Toyota Hilux SR5 is priced at $59,492, Ford Ranger is $62,492, and even the Mitsubishi Triton sells for $47,192. So even comparing the Triton agains the GWM CAnnon, you're saving over $7,000.
Certainly worthy of consideration
(Prices taken from the various manufacturer websites)
Interior
I've taken this information directly from a Google Search for Comfort-Tek Trim. "In the GWM Cannon and Haval H6 SUV, the seats are trimmed in Comfort-Tek, an artificial leather that is very soft to the touch, I would argue in blind testing many wouldn't be able to distinguish it from the genuine animal skin. If manufactured with quality in mind, the artificial option can be more durable than the processed hide".
Remember that I'm 64 and since starting in the motor industry in 1978, things have changed. Back in the dark ages of the late 70's, we called this trim vinyl. Names for trim have developed significantly since then and I remember Toyota being taken to task for the 'full leather' which turned out to be leather facings (front of the seat) and artificial leather on the back
The GWM Cannon seats are comfortable, plenty of room and a great adjustment range. I'm 182cm tall and with the seat adjusted for me, there's still plenty of room in the back for three others.
On The Road
120kW of power and 400Nm of torque for the GWM Cannon L isn't the best in class, but it'sfairly good. Use it for the working week and then as a competent family 4×4 on the weekend. It's smooth on suburban roads and pretty damn good on the highway.
You've got a ZF transmission coupled to the 2.0L Turbo engine and the 8-speed Auto is effortless. Paddle shifters are included if you want to go 'Manual'
The GWM Cannon also boasts four-wheel disc brakes, unlike most of the others in this segment. Rear drum brakes should be consigned to the rubbish bin of histroy, not presented in 2021. Brake pedal feel is even and progressive without the soft feeling in other brands.
GWM Cannon L Active & Passive Safety Features
Keyless Entry + Push-Button Start
Secondary Collision Mitigation (Scm)
Dynamic Steering Torque System (DST)
Vechicle Stability Control (Esc/Esp)
Hydraulic Brake Assist System(HBA)
Traction Control System (ASR/TCS)
Collision Automatic Unlock Function & Fuel Cut Function
Hill-Start Assist Control & Hill Decent Control
Forward Colliosn Warning + Automotiv Emergency Braking for Pedestrians and Bicycles)
Lane Departure Warning Lane Keeping Assist
Lane Change Assist
Adaptive Cruise ControlTraffic Sign Recognition System+Overspeed Warning
System + Speed Limit Reminding System
TPMS (Tyre Pressure Monitoring System)
Front Sensor -2
Rear Sensor -2
360 Around View Camera
Dual Front, Side, & Curtain Airbags
Front Centre Airbag
Seatbelt Unfasten Warning System-All seats
Rear Seat Belt With Pre-Tensioner / Load Limiter
+Three-Point Rear Central Seat Belt
Children Seats ISOFIX Device + 2 Rear Anchor Points
Rear Door Child Safety Lock
Speed Sensing Central Door Lock (15 Km/H)
Emergency Brake Flashing
TOD (Central Differential With Lock Function)
Rear Axle Differential / Differential Lock (Electric Control)
Driving Modes (Standard, Economy, Sport, 4L)

MY VERDICT
At A Glance
THE GWM Cannon Ute is a 'giant leep' forward from GWM's previous model the Steed. And on price, there's nothing else that can match it. Best to use it as a work ute during the week and a family weekend 4×4. Once you get used to the dash and its interfaces, it becomes easy to use.
THE GWM Cannon Ute comes is available in three models. And you get a lot of tech even from the base model. Starting at $33,990 drive away in Queensland, is a full rack of safety features including automatic emergency braking, lane-keeping assistance, radar cruise control, rear cross-traffic alert, tyre-pressure monitoring, over-speed warning, rear and kerbside cameras, and seven cabin airbags. No wonder it got a Five Star rating from ANCAP.
Engine/Transmission 120kW from the 2.0 Litre Turbo Charged Engine and 400Nm of Torque
Fuel Economy Fuel economy 8.3L / 100km AT 4WD 9.4L /100km
Warranty/Service 7 years unlimited kilometres for private registration and 7 years/150,000 kilometres for commercial use. "To sweeten what is already an attractive deal price-wise, GWM offers fixed price servicing for the Ute for the annual and/or 10,000km services fixed at $360 for the first five dealership visits".
Towing In the competitive market for Light Commercial Vehicles, towing capability is pretty wide. The GVM Cannon is capable of towing 3 tonnes with electric brakes fitted. And I think that's pretty reasonable, but some brands offer up to 3.5 tonnes. Make sure that you discuss the capability with the supplier of your caravan, trailer, or boat
Insurance I normally use RACQ Online to provide an estimate, but on this occassion RACQ didn't list the GWM Cannon. Just a behind. So, rather than do nothing for you, I've jumped onto the Allianz and Suncorp sites. I've used my personal information to work the quote. Allianz have estimated a premium of $538.75 for private use and Suncorp quoted $817.66 for business purposes
Of course your own details will likely change the estimates provide, but make sure that you shop around
Which Dealer?
If I'm looking for a dealer to speak to about a new car, I only choose dealers who have a minimum four star rating with Google. I'd search for GWM Dealers (and then my own city – Brisbane, Gold Coast, Sunshine Coast etc). From there you'll see a list offered. Choose as many as you'd like to discuss your needs with but my firmest advice is to only speak to dealers who have a minimum 4 star Google rating.
| | | |
| --- | --- | --- |
| Northside | Kedron GWM/Haval | 4.6 Stars |
| Southside | Springwood GWM/Haval | 4.3 Stars |
| Eastside | Bartons Capalaba GWM/Haval | 4.9 Stars |
| Westside | Llewellyn Hyundai | 4.7 Stars |
| Gold Coast | Tweed Coast GWM/Haval | 4.7 Stars |
| Sunshine Coast | Caloundra GWN/HAval | 4.5 Stars |

However, if you'd like an independent offer for your new GWM Cannon, then reach out to me at Car Business. As an independent new car broker, I'll get you an offer that you'll be very satisfied with. And if I can't save you on the price you've been quoted somewhere else, I won't charge you any fee

-Advertisement-
Hello. I'm Bob Aldons, the owner and editor of The Car Guy. The Car Guy is an independently owned car review website. I'm currently reviewing cars for Mazda, Nissan, Kia, Suzuki, Mitsubishi, Renault, Haval, Hyundai, and Genesis.
Through Mercedes AMG Petronas Motorsport I'm also writing about the 2021 Formula 1 season.
I'm not paid by any car company for my opinion and my companies don't receive advertising revenue to say nice things about them. I call it as I see it.
However, I also own a new car broker company – Car Business. Being able to review new cars gives me an opportunity to provide accurate information on these brands. If you're in the market for Any New Car Cheaper, contact me at Car Business and see how I go about saving you some serious money.
Perhaps you think that you can do the job of buying a new car yourself? If you're after any advice at all, give me a call and ask me any question that you need to be answered.
If you're an Aussie Veteran or serving in the military, I take particular pride in taking care of you. For every car that I source and deliver, I donate part of my fee to Mates4Mates.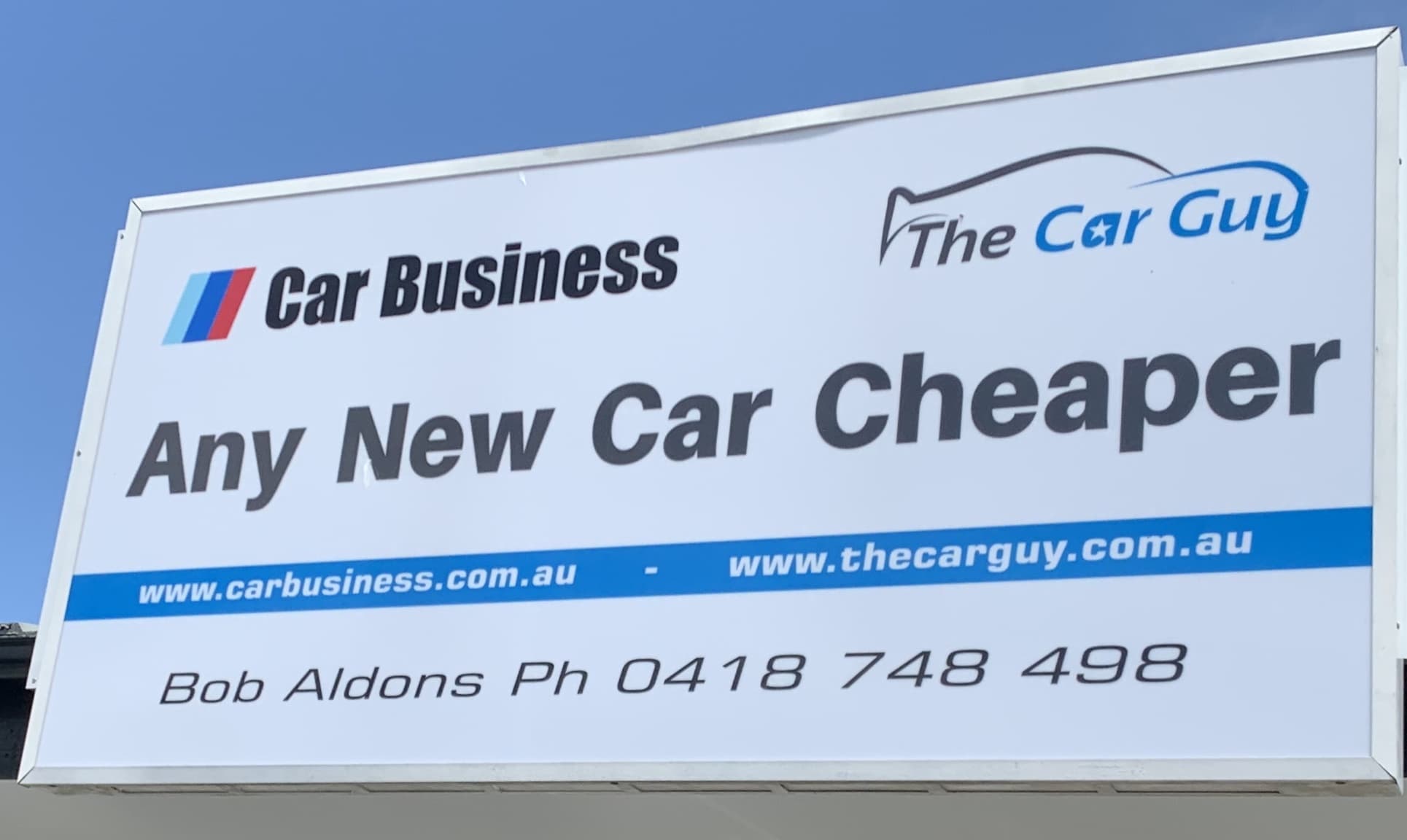 Recent Car Reviews – Hyundai i30 N