I'll be upfront from the start. My company, Northstar Motor Group, was one of the first Chery dealers in Australia in 2011. I kept the franchise for just under a year. The J1 and J11 models that were launched were a major dissapointment from the first car and our sales results were poor.
At the time, Chery priced their cars very competitively at $9,990 drive away for the J1 small hatch and $19,990 for the J11 SUV. It seemed right on the money, but quality is more critical to Aussie buyers than just the lowest price or so it seemed then.
So, twelve years later, the second incarnation of Chery has arrived in Australia. The Chery Omoda 5 is a much better-looking car than the first J series. It's been priced to the market at $32,190 drive away, but how will it be in quality? I only had the opportunity to drive it for four days, and it's always the first impression that counts.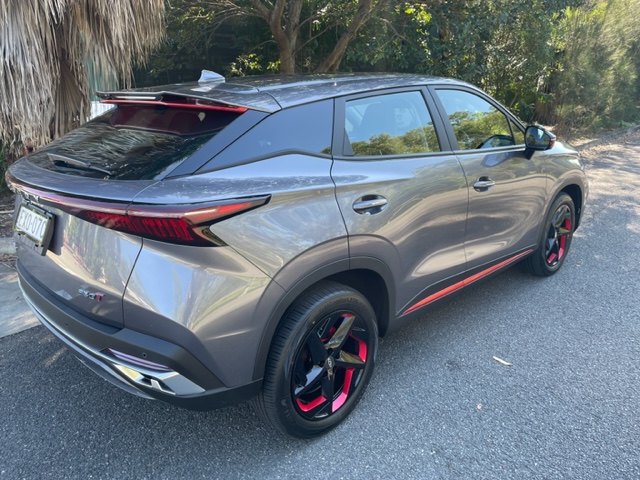 On the highway, the Chery Omada is smooth. It handles well and seems to have plenty of power when you need it. Around the suburbs, the same story – handles well, the seats are comfortable, and side and forward visibility is excellent. However, rear visibility through the interior rear vision mirror is awful. The second-row headrests impede the view through the back window. So you'll need to get used to the exterior rear vision mirrors pretty quickly
And that leads me to the adaptive cruise control system and the lane keep assist. Ok, this is one of the first vehicles provided to the press, but from Chery's viewpoint, you'd want to ensure it's as perfect as possible. The 'Lane Departure Prevention' is a shocker when you're using the adaptive cruise control. If you're like me, I like to use cruise control as much as possible. And despite trying my best to make it work, I just had to disconnect.
Note to Chery Technical – get this sorted now. It's a big enough problem to lose sales, and you don't want that happening at the launch
Chery Omoda 5 Price
There are two models for the 2023 Chery Omoda. The entry model (BX) is $32,190 Drive Away in Queensland, while the EX (the car I'm driving) is $34,490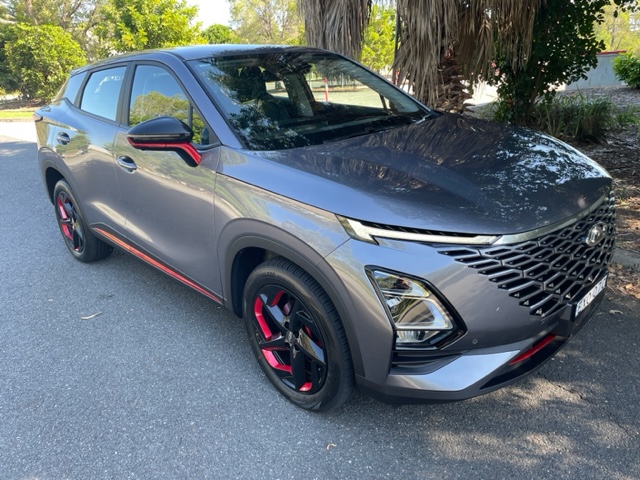 All-new Chery Omoda 5 Engine/Transmission
Chery Omoda gets a turbocharged 1.5-litre petrol engine producing 115kW of power and 230Nm of torque. So thats sufficient for a small SUV and pretty similar to the competitors in the market. The Transmission is a CVT with a 'nine step' change pattern, so all good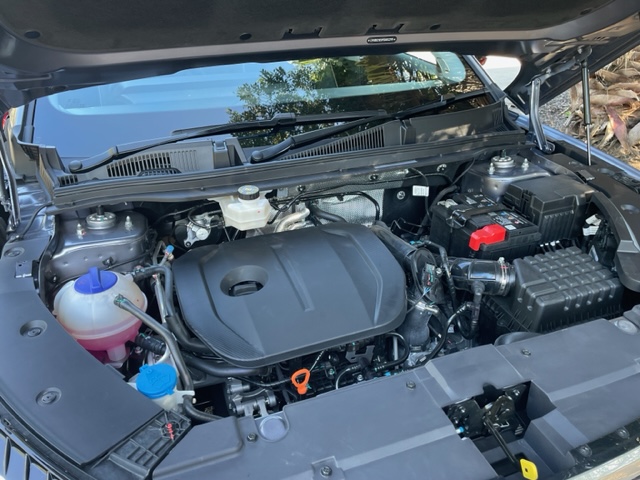 Omoda 5 BX highlights:
18-inch alloy wheels
Automatic LED headlights
Automatic high-beam
Front fog lights
LED tail lights with directional indicators
Power-folding exterior mirrors
10.25-inch digital instrument cluster
10.25-inch touchscreen infotainment system
Wireless Apple CarPlay, Android Auto
Wireless phone charger
Eight-speaker Sony sound system
Keyless entry and start
6-way power driver's seat
One-touch power windows
Leatherette upholstery
Rear air vents
Remote start
Front multi-colour ambient lighting
2 x USB outlets
1 x USB-C outlet
Omoda 5 EX adds:
Omoda LED puddle lights
Red brake callipers
Heated front seats
Heated steering wheel
Second-row ambient lighting
Exterior LED welcoming lights
4-way power passenger seat
Surround-view camera
Power tailgate
Power sunroof
Service and Warranty
The first five services are capped at $280 each, with the sixth and seventh priced at $391.04 and $295.54, respectively. Intervals are every 12 months or 10,000km, whichever comes first. Little bit sneaky – most other Chinese vehicles are 12 months or 15,000 k's
Chery Omoda 5 Safety
Chery Omoda 5 has been tested in Europe under the EuroNCAP safety program and scored 5-Stars
Standard safety features include:
Autonomous emergency braking
Adaptive cruise control
Blind-spot monitoring
Emergency lane keeping
Integrated Cruise Assist
Lane-keep assist
Rear cross-traffic assist
Traffic jam assist
Traffic sign recognition
Driver attention monitoring
Front, front-side and curtain airbags
Front-centre airbag
Reversing camera
Front, rear parking sensors
The EX also receives a surround-view camera.
Comprehensive Insurance
Putting my details into the RACQ Online calculator give me a premium quote of $884. With an excess of $850, I think thats pretty expensive. Wth Allianz, I'd be paying $625 with the same excess or 41% less than RACQ
I strongly suggest that you always get a second or third quote when you either insure your new car or look at a renewal. $259 is a lot more to pay for the same cover.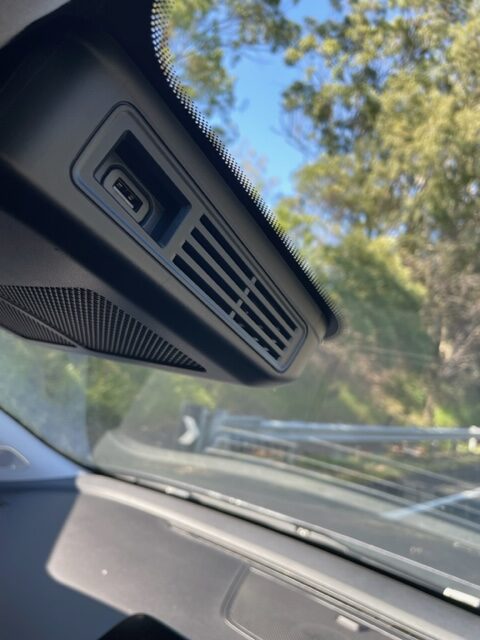 Summary – Chery Omoda 5
In primary school (and thats a long time ago) my teachers hand wrote report cards and would comment against each subject. So I've done the same with my summary for the Chery Omoda 5.
| | |
| --- | --- |
| Good work | Could do Better |
| Auto start Functionality is great for this price range SUV | Adaptive Cruise Control with Lane Keep Assist doesn't work so well |
| Plenty of room for 5 plus luggage | Can I say this? There are more warning lights than I'd like |
| Enough power and torque for a suburban SUV | Please give me the opt out from 'distracted driving messages'. NUTS |
| Good look for an under $35k SUV | |
| 5 Star Euro NCAP Safety | |
And if you've been reading my posts, you'll know that I like Paul Maric from carexpert.com.au. Just so you don't think I have a bias against Chinese made cars, here's Paul's review on the Chery Omoda 5
-Advertisement-
Hello. I'm Bob Aldons, the owner and editor of The Car Guy. The Car Guy is an independently owned car review website. I'm currently
reviewing cars for Mazda, Nissan, Kia, Suzuki, Mitsubishi, Haval, MG, Hyundai, Genesis, Jeep, Alfa Romeo, Fiat, Polestar, GWM and now Chery.
I'm not paid by any car company for my opinion and my companies don't receive advertising revenue to say nice things about them. I call it as I see
it. However, I also own a new car broker company – Car Business. Being able to review new cars gives me an opportunity to provide accurate information on these brands. If you're in the market for Any New Car Cheaper, contact me at Car Business and see how I go about saving you some serious money.
Perhaps you think that you can do the job of buying a new car yourself? If you're after any advice at all, give me a call and ask me any question that you need to be answered. Best to get me on 0418 748 498 or email to [email protected]
If you're an Aussie Veteran or serving in the military, I take particular pride in taking care of you. For every car that I source and deliver, I donate
part of my fee to Mates4Mates.