I've been violated – without any lubricant.
Yesterday, I attended a business breakfast to listen to Martin Ward, the MD and CEO of AP Eagers Limited speak about his company – past, present and future.
I'm a minor shareholder and the invitation was provided by Charlie Smallhorn, my broker at Morgans Stock Broking. The event, just 75 minutes of it, was held at the Brisbane Club, right next door to Post Office Square. I'm not a public transport person so left my home at Sandgate at 6.20, picked up my morning coffee at Blume Brighton and hit the Gateway.
Apart from the typical holdup at the Deagon merge, traffic was pretty light. I arrived in Adelaide Street at 6.58am and parked at Secure Parking in Post Office Square. And I even met Martin Ward as I walked out of the car park. We shared an elevator to the 3rd floor. How good was this?
As the keynote speaker, Martin gave the one hundred or so attendees a good broad-brush of the history of AP Eagers Limited from 1912 to the current day and pondered the next ten to twenty years. (Interesting speech and motivated me to buy another 5000 AP shares that morning).
When Martin had finished speaking and the meeting wound up, Charlie and I scurried for the elevator rather than being held up or using the stairs. I popped next door and went to pay for my parking.
I'd been there a whole 1 hour and 46 minutes. In at 6.58 am and out at 8.44am. I figured I'd be up for about $40 in parking fees. WRONG!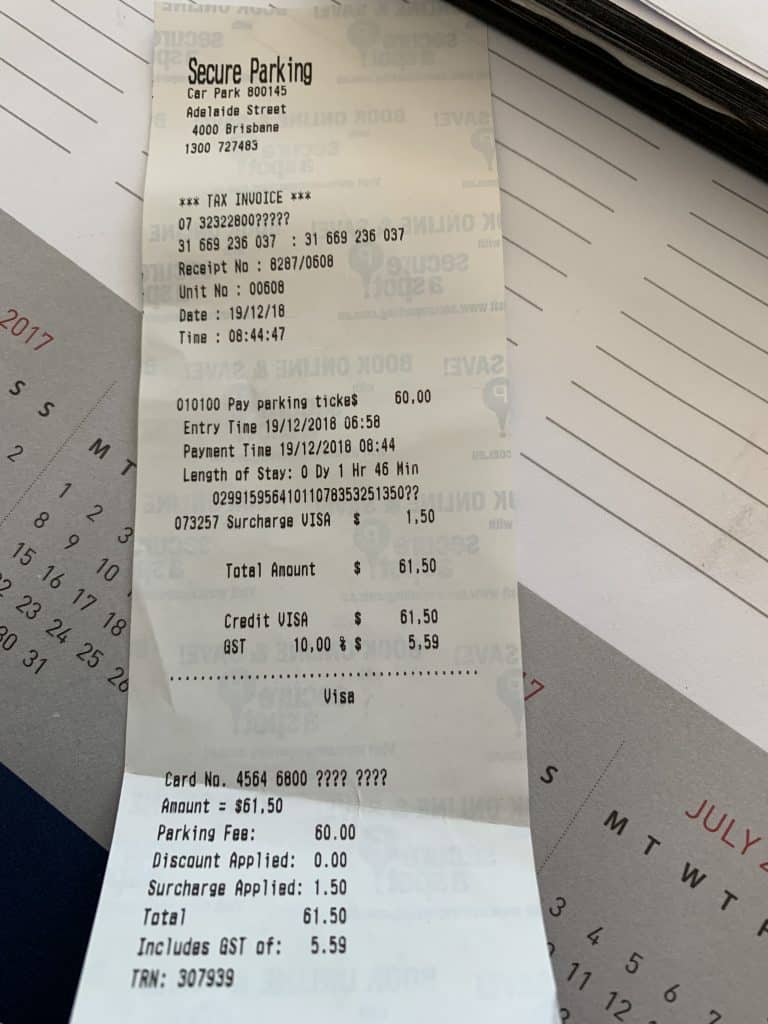 So Secure parking had charged me $61.50 for 106 minutes of parking. 58c per minute for using a piece of concrete. AND, they charged me a surcharge of 2.5% for using a credit card. Wonder if the ACCC will be interested in this, at least for the surcharge.
The Cost of Service – New Car Service Costs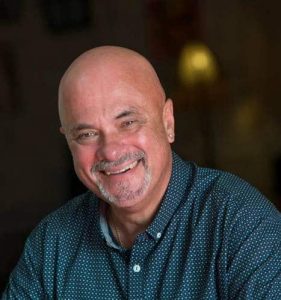 Bob Aldons here, the owner and founder of The Car Guy, and Car Business, reviewing cars, reporting on car industry matters, car tech, Formula 1, buying #anynewcarcheaper and the world at large.
I've spent the last forty-one years immersed in the automotive industry from salesman to the owner of a 7 brand multi-franchise dealership. I know cars.
Find One
If you're hunting around for a great price on your next new car, you should call me, the auto expert, from Car Business.
My company, a Brisbane Car Broker, Car Buyers Agent or Car Buyers Advocate based on the north side of Brisbane, will return your inquiry within 24 hours and make the process of buying a new car easy and stress-free.
Are you tired of salesperson tricks? I protect you from the pressure exerted by car dealer's salespeople. There isn't any obligation – just a pretty significant saving.
You're where? Seriously, my services are available for you in any Australian state and territory: from Darwin to Hobart, Cairns to Perth.  Car Broker Brisbane, Sydney, Melbourne, Adelaide, Perth, Hobart, and Darwin – I'm available when you need me to be.
Whether you're a retail customer, a small company or a large national fleet, I'll go to work and get that price down. Lower new car prices are my goal. So you'll get the best prices from me rather than hoping you can help yourself.
If I can't get you the best new car price, better than you can get yourself from a car dealer, I won't charge you any fee. No Saving, No Fee. – that's what you should expect from a car buying expert.

Car Business WILL save you money on your next new car purchase – guaranteed

Australian Road Safety FoundationThe Australian Road Safety Foundation is a not-for-profit organization whose charter is to reduce serious accidents on our roads through training and education.
Car Business donates to the ARSF for every car we sell. If you'd like to support this worthwhile foundation, donate to the cause, become a member today or just buy your next new car from Car Business.
Conclusion
A lot of customers come to me to have frequently asked questions answered. The car business is a minefield of unresolved questions and there are different answers for different brands. Questions such as:-
Can you help me with information on a Subaru Forester?
How much cheaper can I buy a Toyota Corolla from you rather than dealing with a dealer?
Can you help me to get a better finance rate?
What's the most reliable car brand?
How can I save money on car insurance?
My car is out of warranty and the dealer says I have to pay to have it fixed. Can you help me to sort out the problem?
Which is the best SUV available?
If you'd like to discuss anything to do with purchase, trade-in, private sale, service, warranty issues or just have a conversation about the motor industry in Australia, please give me a call on 0418 748 498