Arguably the most anticipated launch this year is the all-new Mazda BT-50. Designed in concert with Isuzu and built in Thailand, Mazda owners will gravitate to the brand rather than any other. Mazda's sense of customer responsiveness will be enhanced by the reputation of the bones of this new ute.
While Mazda BT-50 safety details are provided by Mazda, curiously the engine transmission information has been withheld. I'm sure that Isuzu wants that launch all to themselves.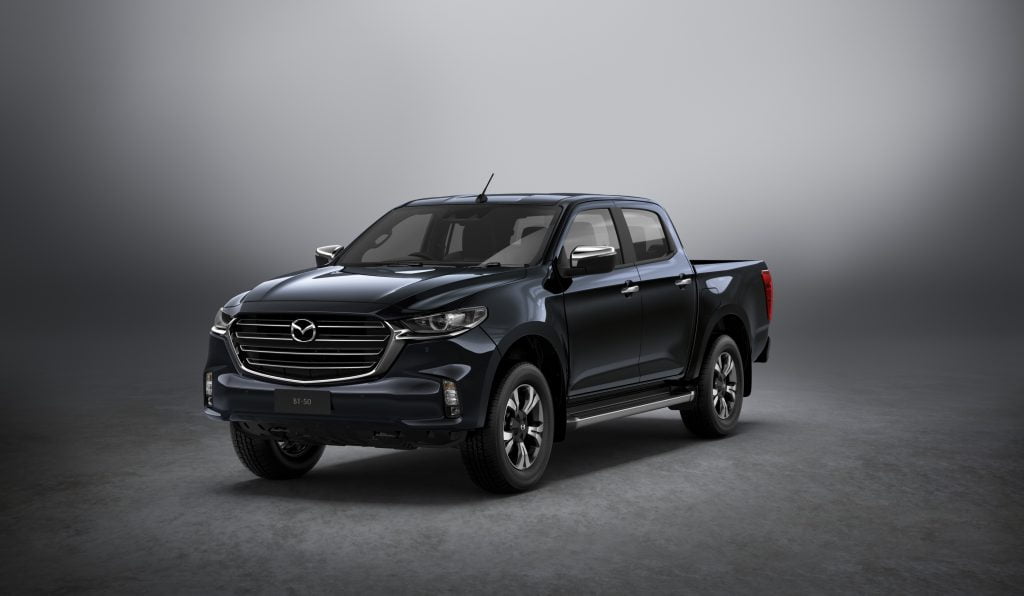 So all you Mazda affocianados can see the exterior and interior design, keep an eye out for my post on the launch of the Isuzu D-Max
17 JUNE 2020: Mazda Australia has today revealed the tough new look for its ute, announcing Brand-New Mazda BT-50 will go on sale in Australia towards the end of the year.
Taking years of experience and customer feedback into account, Mazda has ensured Brand-New Mazda BT-50 will launch with a comprehensive list of advanced features, blending with sleek and bold styling and rugged capability, all designed to the highest safety standards.

Mazda Australia Managing Director Vinesh Bhindi said Brand-new BT-50 sets a new benchmark in the segment.
"Brand-New Mazda BT-50 will bring unrivalled design, comfort and capability to the popular ute segment, raising the bar for what these customers can expect from their ute," said Mr. Bhindi.
"A more rugged, muscular application of Mazda's successful Kodo design gives Brand-New Mazda BT-50 unmistakable road presence, while the high-tech safety features provide drivers and fleet manager with peace of mind.
"Ownership experience remains key to Mazda customers and Brand-New Mazda BT-50 will take it a step further with a long list of accessories and customer programs to launch as we get closer to going on sale later in the year."
DESIGN
Mazda has fused its attractive Kodo design language with the bold, muscular proportions a ute demands, to convey a sense of toughness and powerful movement, even standing still.
Designed to sit proudly in any Mazda dealership or driveway, Brand-New Mazda BT-50 adopts a distinctive Mazda face with its three-dimensional signature wing proudly wrapping its commanding front grille and extending out to the side of the vehicle into the sharp, deep sculpted headlamps. A strong rear-view mirror presence is amplified with a sense of width created by the use of low outboard parking lamps.
Kodo design is exemplified by sweeping crease lines running from the front grille out towards the wing mirrors, paired with an unbroken centre line that flows from front to rear, combining to ensure a dynamic, powerful appearance.
A strong shoulder line running into the tail lamps and sculpted door design complements newly developed body colours, engineered to enhance Brand-New Mazda BT-50's rugged, muscular exterior. Gunblue Mica features lighter blue highlight areas that play off against the deep, dark blue of the shaded areas to create an impactful sense of metallic toughness, while Concrete Grey Mica is a solid, deep colour with a sparkling aluminium flake for a more industrial presentation.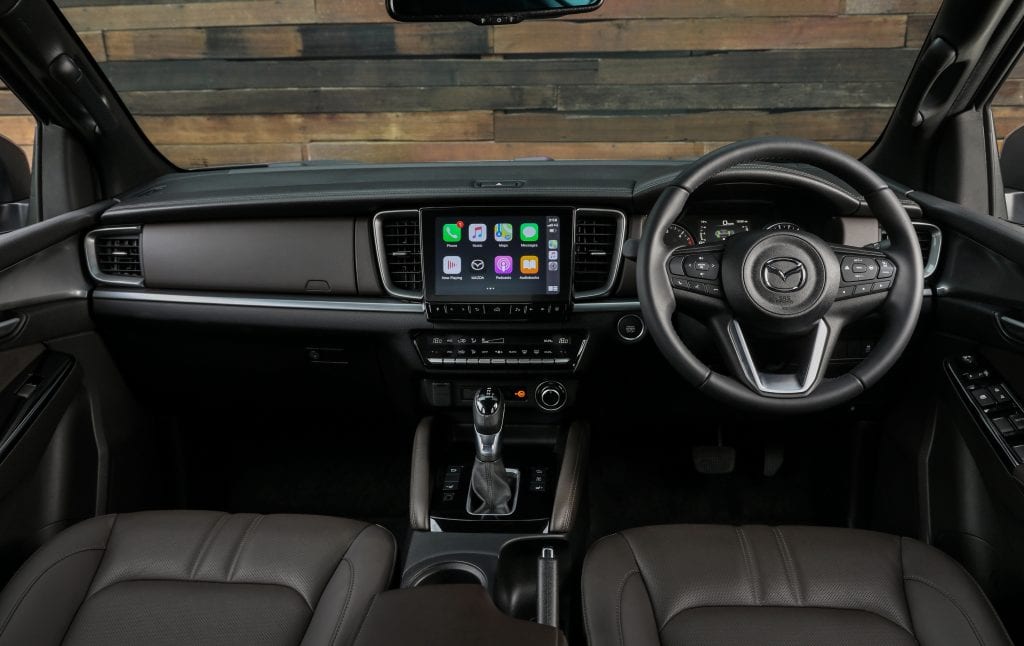 Inside, Mazda's commitment to human-centric design is as prominent as ever, with comfortable and supportive seats that wrap around the body positioned in a wide, spacious cabin environment, which benefits from the soft-touch horizontal layout of the instrument panel extending from door-to-door, further amplifying the sense of width and space.
Brand-New Mazda BT-50 is designed for ease-of-use and to match driver needs, with a telescopic steering column to find the perfect driving position, and a large touchscreen infotainment system with functionality including wireless Apple CarPlay and Android Auto.
VEHICLE FEATURES
Developed in partnership with Isuzu Motor Limited, Brand-New Mazda BT-50 boasts the renowned capability and reliability the Isuzu brand enjoys in the light commercial segment, with the striking design and leading safety credentials available on the rest of the Mazda range, in addition to Mazda's award-winning commitment to customer experience.
Brand-New Mazda BT-50 blends rugged off-road performance with refined on-road driving using a 3.0-litre diesel engine, packing 140kW power and 450Nm torque. With a reduced body weight and more frugal engine, Brand-New Mazda BT-50 will also launch with a significant improvement in fuel economy.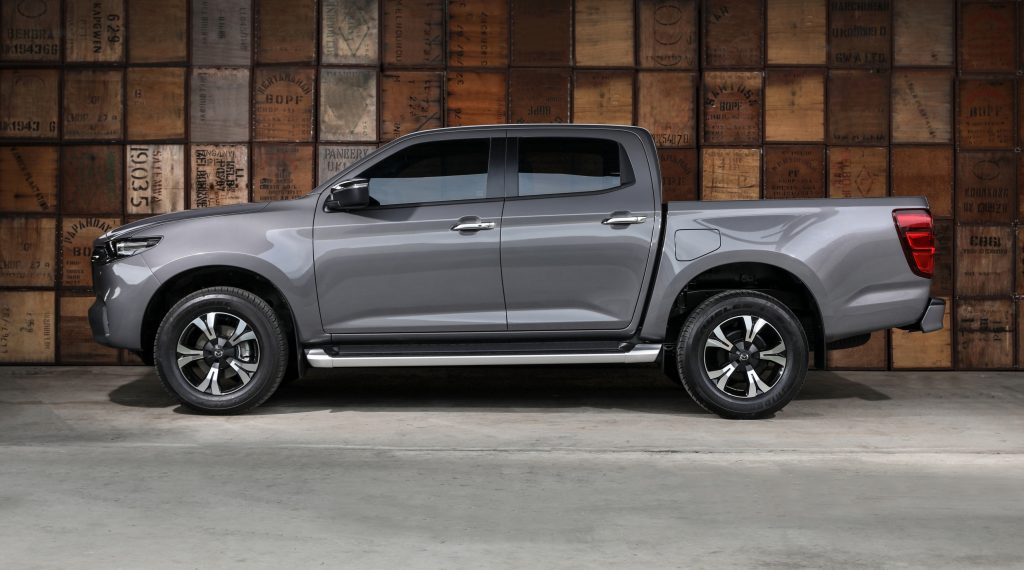 Capability and versatility for a variety of tasks are ensured with 3,500kg towing capacity and over 1,000kg payload.
Mazda's commitment to offering best-in-class safety carries over from passenger cars and SUVs to Brand-New Mazda BT-50, bringing new features to the segment to ensure Brand-New Mazda BT-50 is the safest and most technologically advanced in its class.
For the first time Adaptive Cruise Control, Auto Emergency Braking, Lane Keep Assist, Blind Spot Monitoring and Rear Cross Traffic Alert are all available as standard equipment, designed to the highest safety standards. Brand-New Mazda BT-50 is scheduled to go on sale in Australia later in 2020. Customers are encouraged to register their interest in the Brand-new BT-50 to stay up to date with new news and availability for test drives.
Looking for a new Mazda BT-50 Ute? Contact me at Car Business and let's get started.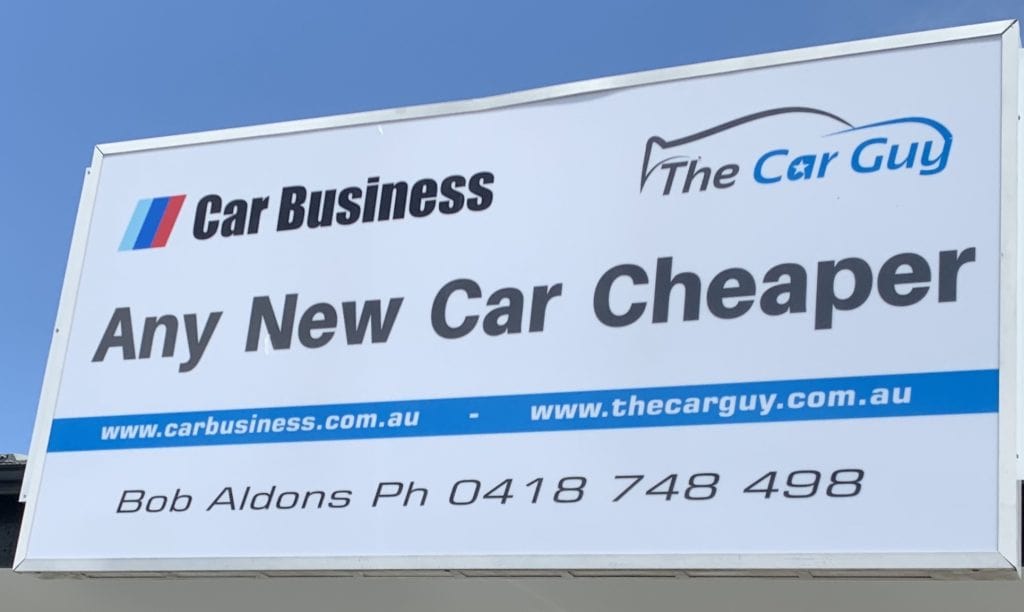 The Car Guy reviews some of Australia's most popular brands – keep an eye out for more press releases like this one and vehicle reviews.
Isuzu MU-X Review – Why Should You Buy? "All-New 2020 Isuzu D-Max". Finally Coming