Ok, so I smoke cigars and yes they're just as deadly as cigarettes. And yes, I have a tatt (one) but I'm no Anti Vaxxer
Popped into the local smoke shop today to collect a supply for the next week. I followed in an older lady who didn't check in, didn't have a mask on and was obviously a smoker – stains on her right fingers suggested she was.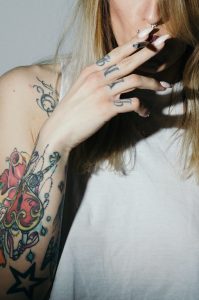 And as I do (stupid me) I commented as to why she didn't have on a mask and hadn't checked in. Her response – F-Off! Who the F are you to ask me that?
I apologised – the ladies in the store rolled their eyes – hopefully at her rather than me.
What is with this? She's tattoed (ink in the blood stream) smokes (carcinogens) but doesnt want to get vaccinated?
REALLY?