Good morning, Bob Aldons, The Car Guy with a story about AC/DC
Whilst I was trawling through Youtube recently looking for a specific Audi television commercial, I came across a documentary by Ultimate Albums on the AC/DC Album Back In Black.
This was the first album released by the band after the passing of Bon Scott on February 19th, 1980. And it was also the first album featuring new frontman, Brian Johnson (Jonno).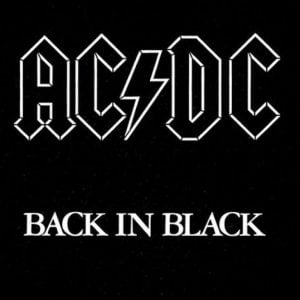 The existing group, Cliff Williams, Angus and Malcolm Young, Phill Rudd and of course Bon, were on a trajectory to superstardom and there were suggestions from industry 'experts' that AC/DC would never reach those heights without Scott.
Bon Scott was only 33 when he passed on – he choked and died after a wild night on the town. Nothing unusual there, but he was left in his car, sound asleep and with his head back he vomited and that was the end of him.
And frankly, from my viewpoint, that would have been that. My interest in AC/DC came about through Brian Johnson and his love of cars.
AC/DC have a knack of attracting fans with their on-stage persona, let alone their music, but this attraction for me was very different.
From a very young age, Johnson had a passion for not only music but fast and expensive cars, and vintage race cars. His television debut for motoring came on Britains Top Gear segment – A Star in a Reasonably Priced Car. More recently Johnston had his own show airing on Foxtel in Australia – Cars That Rock
Ultimate Albums produced this story which I've grabbed from YouTube. "The Story of back in Black – An AC/DC Documentary".  Some great stories about AC/DC and why they will always be Australia's number 1 rock band.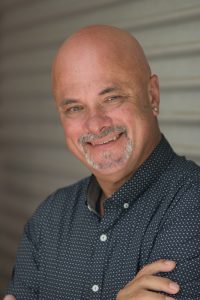 Bob Aldons is the owner and founder of The Car Guy, reviewing cars, reporting on Car Industry Matters, Car Tech and the world at large. He's spent the last forty years immersed in the automotive industry from salesman to the owner of a 7 brand multi-franchise dealership. Bob knows cars.
Find One
If you're hunting around for a great price on your next new car, you should call the auto expert, Bob Aldons from Car Business. My company, a car Broker, Car Buyers Agent or Car Buyers Advocate based on the north side of Brisbane, will return your inquiry within 24 hours and make the process of buying a new car easy and stress-free.
Are you tired of salesperson tricks? I protect you from the pressure exerted by car dealer's salespeople. There isn't any obligation – just a pretty significant saving.
You're where? Seriously, my services are available for you in any Australian state and territory: from Darwin to Hobart, Cairns to Perth.  Car Broker Brisbane, Sydney, Melbourne, Adelaide, Perth, Hobart, and Darwin – I'm available when you need me to be.
Here's an example
Matt wanted to purchase a Mazda 3 SP25 GT Manual Hatch. The retail value, drive away on that car is around $35,000. Car Business managed to purchase the same car for $28, 123.90 and with our fee Matt paid $25, 588, a saving of over $6000. And how do we know? Another customer, (looking for a new Holden HSV) just paid $35,000 for the same car – but he did it himself, without our assistance
If you've got a vehicle to trade, we have some clever ways to maximize the value – from used car dealers keen for your car to assist you to sell it privately. Finance and Insurance? We can handle that too, and we promise you will not be paying exorbitant dealer markups there either.
Trade In Value Example
2014 Jeep Cherokee Limited. Average dealer trade value – $16500. We achieved $22,000
2014 Volkswagen Tiguan 118TSI. Average dealer trade value – $14000. We achieved $16000
So, to get the best new car price, talk to others and then talk me. I've got the experience to handle the dealers and achieve the lowest new car prices. If you think you're entitled to fleet pricing, I can often get better than that too.
Whether you're a small fleet or a large national fleet, Car Business will go to work and get that price down. Lower new car prices are my goal. So you'll get the best prices from us rather than hoping you can help yourself.
If I can't get you the best new car price, better than you can get yourself from a car dealer, we won't charge you any fee. No Saving, No Fee. – that's what you should expect from a car buying expert. 

Car Business WILL save you money on your next new car purchase – guaranteed

The Australian Road Safety Foundation is a not-for-profit organization whose charter is to reduce serious accidents on our roads through training and education. Car Business donates to the ARSF for every car we sell. If you'd like to support this worthwhile foundation, donate to the cause, become a member today or just buy your next new car from Car Business