Abarth 695 Rivale review: a car so bad, it's scary
At three in the morning, you'll sneak downstairs to see how much it costs, and you'll be on the phone to a dealer by eight. I get all that. When my test car was delivered, I hadn't even climbed inside before I was thinking of why I needed a small Italian runaround in my life.
Painted in a nautical mix of dark blue and metallic grey, the 695 Rivale is supposed to pay homage to the Riva boats we all covet so much. That's why the interior has the option of a mahogany pack, to give you a sense that you're ferrying Claudia Cardinale from Le Club 55 in St Tropez to her yacht on an Aquarama. All very clever, but if you're going to create a homage to a Riva, why call it a Rivale? That's like Aston Martin doing a special edition called a Sunseekle. More understandable is the scorpion badge. Abarth is to Fiat, its owner, what AMG is to Mercedes. It's the skunkworks that adds the chillies. So this car looks like a Riva and goes like a scalded cock
And it'll be a terrible mistake, because, ooh, this is a horrible car. The first problem is that it's actually a Fiat 500. That was quite cute when it was introduced to Edward VII. But the cuteness has been somewhat undermined by the knowledge that its underpinnings were also used to make the Lancia Ypsilon, the Ford Ka and the Fiat Panda.
You probably think I'm being obtuse and that nothing can detract from the buzzy charm of the little 500 and especially its titchy and charismatic two-cylinder engine. Well, sorry to relieve myself all over your retro bonfire, but that two-cylinder engine was dropped a while ago because it didn't really work. The problem was that it had been billed as a brilliant way of saving fuel, but it didn't. Not really. It didn't matter where you drove it, or how slowly: it always returned 7.2 litres per 100km, which is a little car such as the 500 wasn't good enough.
Today the 500 uses a four-cylinder engine, and the 695, which is also a 500, obviously, is no exception. It's a 1.4-litre T-jet Abarth unit, which produces a fabulous noise from its carbon-tipped exhaust system and 132kW. That's quite a lot. It means you'll get from 0 to 100km/h in less than seven seconds and that flat-out you'll be doing about 120km/h.
Abarth says it will do 225km/h, but I'd like to meet the man who achieved this because he must have testicles like solar systems. Yes, the car is fitted with big-name Koni suspension, but I found the whole thing so bouncy and frightening that I didn't dare break the motorway speed limit at all.
There's another problem. Because the metal roof is gone, there's only a strip of canvas holding the body together, and it's not enough. In the olden days' convertible cars such as the Saab 900 and the Ford Escort XR3i had what's known as scuttle shake, but modern technology means it's no longer an issue. Except in the Abarth, where it is. It genuinely feels as if the car's not connected up.
None of this will be apparent in town, so if that's what you want the car for, fine. However, there's one problem. The seating. The seats look lovely and are richly upholstered in fine leather. However, they offer the support and comfort of milking stools. I know that Italians do not suffer from obesity but even a size-zero clothes horse in Milan would struggle to get both her buttocks onto the squab at the same time. If you're fat, it would be like sitting on a washing line.
To recap, the 695 convertible is wobbly at speed, and bouncy and hard to drive unless you're used to wearing a thong. Also, when I went out one night with a male friend, we had to get the roof down and play George Michael loud on the stereo, because why fight it? It's what everyone assumes anyway."
Fast facts Abarth 695C Rivale
Engine: 1.4-litre turbo-petrol four-cylinder (132kW/250Nm)
Average fuel 6.3 litres per 100km
Transmission: Five-speed automatic, front-wheel drive
Price: $48,990
Rating: Two stars out of five
Why this is Car of the Year – Jeremy Clarkson   Whats Happened to These New Car Brands?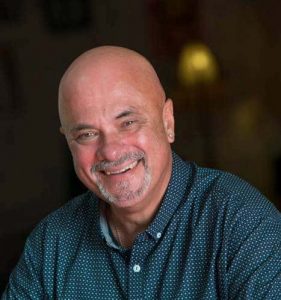 Hi,  Bob Aldons here, the owner and founder of The Car Guy, and Car Business, reviewing cars, reporting on car industry matters, car tech, Formula 1, buying #anynewcarcheaper and the world at large.
I've spent the last forty years immersed in the automotive industry from salesman to the owner of a 7 brand multi-franchise dealership. I know cars.
Find One
If you're hunting around for a great price on your next new car, you should call the auto expert, Bob Aldons from Car Business.
My company, a Brisbane Car Broker, Car Buyers Agent or Car Buyers Advocate based on the north side of Brisbane, will return your inquiry within 24 hours and make the process of buying a new car easy and stress-free.
Are you tired of salesperson tricks? I protect you from the pressure exerted by car dealer's salespeople. There isn't any obligation – just a pretty significant saving.
You're where? Seriously, my services are available for you in any Australian state and territory: from Darwin to Hobart, Cairns to Perth.  Car Broker Brisbane, Sydney, Melbourne, Adelaide, Perth, Hobart, and Darwin – I'm available when you need me to be.
Whether you're a small fleet or a large national fleet, Car Business will go to work and get that price down. Lower new car prices are my goal. So you'll get the best prices from me rather than hoping you can help yourself.
If I can't get you the best new car price, better than you can get yourself from a car dealer, I won't charge you any fee. No Saving, No Fee. – that's what you should expect from a car buying expert.

Car Business WILL save you money on your next new car purchase – guaranteed

Australian Road Safety FoundationThe Australian Road Safety Foundation is a not-for-profit organization whose charter is to reduce serious accidents on our roads through training and education.
Car Business donates to the ARSF for every car we sell. If you'd like to support this worthwhile foundation, donate to the cause, become a member today or just buy your next new car from Car Business