On June 1st Ford Australia announced the introduction of a 5 Year Warranty and now it's Holden's turn. Good on you both. It's time that consumers had this better warranty. The Car Business demands it.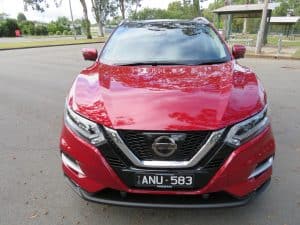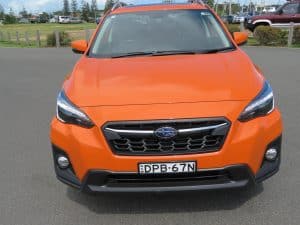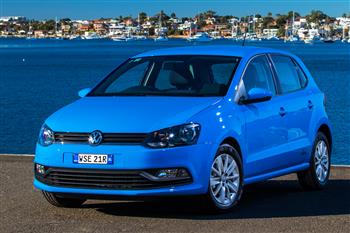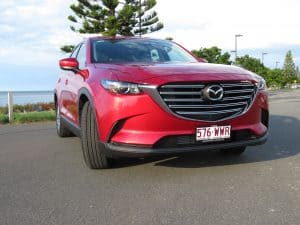 If my memory is clear that now only leaves, Toyota, Subaru, Volkswagen, Nissan and Mazda as the last major players in the Australian car business with a 3-year warranty. These stop outs need to have a long hard look at themselves – the new car warranty has moved on – 5-year warranty is the norm with Kia still the front-runner with 7 years.
Who will be the last company standing?  Follows the press release from Holden.
Holden today announced it will introduce an immediate and permanent 5-year warranty for all new cars sold in Australia.  The warranty comes with unlimited kilometres for private and ABN buyers or with a generous 200,000km cap for Government, fleet and rental customers.
Following on from the recent announcement that GM Financial, General Motors' global captive finance company, is expanding into the Australia market as Holden Financial Services, the new standard 5-year warranty strengthens Holden's customer support through competitively priced finance and after-sales services
At Holden, we're focused on offering the right products in the right segments and providing exceptional customer service," Holden Chairman and Managing Director Mark Bernhard said.
Holden's product portfolio is the best line-up and quality we've ever had, especially in the key growth segments of SUVs and utes. We've always had confidence in our cars and this is putting money where our mouth is.
"Buying a new car is a huge financial and emotional commitment and this 5-year warranty is rounding out our market-leading portfolio of care for our customers.
"We also have the most passionate and capable dealer network in the country and this standard 5-year warranty supports the work they're doing to look after our customers."
The new 5-year warranty is part of Holden's Complete Care package for customers which includes:
Take Your Time Test Drive – take any of our cars for up to 24 hours, to make sure it really fits your family and lifestyle
Roadside Assistance – complimentary help when the unexpected happens, first-year complimentary now full 5-years for all customers servicing their vehicles within Holden dealership network
Know Your Cost Servicing – know exactly what your service is going to cost, so no surprises
Holden Rental Service – new models, flexible periods and access to vehicles not available elsewhere
"Holden is the most recognised automotive brand in Australia; Holden's heritage is providing transport solutions for Australians which we've been doing for more than 150 years and this is another demonstration of that," Mr Bernhard said.
Holden continues to establish itself as a national sales company, with a laser-like focus on the key SUV, LCV and Passenger segments and providing an exceptional customer experience. Holden's new seven-seat SUV Acadia joins showrooms later this year.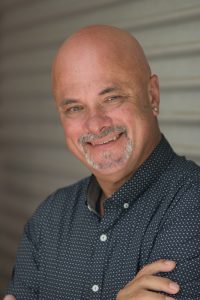 Bob Aldons is the owner and founder of The Car Guy, reviewing cars, reporting on Car Industry Matters, Car Tech and the world at large. He's spent the last forty years immersed in the automotive industry from salesman to the owner of a 7 brand multi-franchise dealership. Bob knows cars.
Find One
If you're hunting around for a great price on your next new car, you should call the auto expert, Bob Aldons from Car Business. My company, a car Broker, Car Buyers Agent or Car Buyers Advocate based on the north side of Brisbane, will return your inquiry within 24 hours and make the process of buying a new car easy and stress-free.
Are you tired of salesperson tricks? I protect you from the pressure exerted by car dealer's salespeople. There isn't any obligation – just a pretty significant saving.
You're where? Seriously, my services are available for you in any Australian state and territory: from Darwin to Hobart, Cairns to Perth.  Car Broker Brisbane, Sydney, Melbourne, Adelaide, Perth, Hobart, and Darwin – I'm available when you need me to be.
Here's an example
Matt wanted to purchase a Mazda 3 SP25 GT Manual Hatch. The retail value, drive away on that car is around $35,000. Car Business managed to purchase the same car for $28, 123.90 and with our fee Matt paid $25, 588, a saving of over $6000. And how do we know? Another customer, (looking for a new Holden HSV) just paid $35,000 for the same car – but he did it himself, without our assistance
If you've got a vehicle to trade, we have some clever ways to maximize the value – from used car dealers keen for your car to assist you to sell it privately. Finance and Insurance? We can handle that too, and we promise you will not be paying exorbitant dealer markups there either.
Trade In Value Example
2014 Jeep Cherokee Limited. Average dealer trade value – $16500. We achieved $22,000
2014 Volkswagen Tiguan 118TSI. Average dealer trade value – $14000. We achieved $16000
So, to get the best new car price, talk to others and then talk to me. I've got the experience to handle the dealers and achieve the lowest new car prices. If you think you're entitled to fleet pricing, I can often get better than that too.
Whether you're a small fleet or a large national fleet, Car Business will go to work and get that price down. Lower new car prices are my goal. So you'll get the best prices from us rather than hoping you can help yourself.
If I can't get you the best new car price, better than you can get yourself from a car dealer, we won't charge you any fee. No Saving, No Fee. – that's what you should expect from a car buying expert. 

Car Business WILL save you money on your next new car purchase – guaranteed

The Australian Road Safety Foundation is a not-for-profit organization whose charter is to reduce serious accidents on our roads through training and education. Car Business donates to the ARSF for every car we sell. If you'd like to support this worthwhile foundation, donate to the cause, become a member today or just buy your next new car from Car Business