The Mercedes-AMG Petronas F1 Team claims a double podium as Lewis takes victory at the 2020 Spanish Grand Prix
Does it get almost boring watching the Silver Arrows team dominate the 2020 Formula 1 season? As a fan of the team and more particularly Lewis Hamilton, it doesn't, but it could to all those F1 followers who might support Red Bull, Ferrari or the others.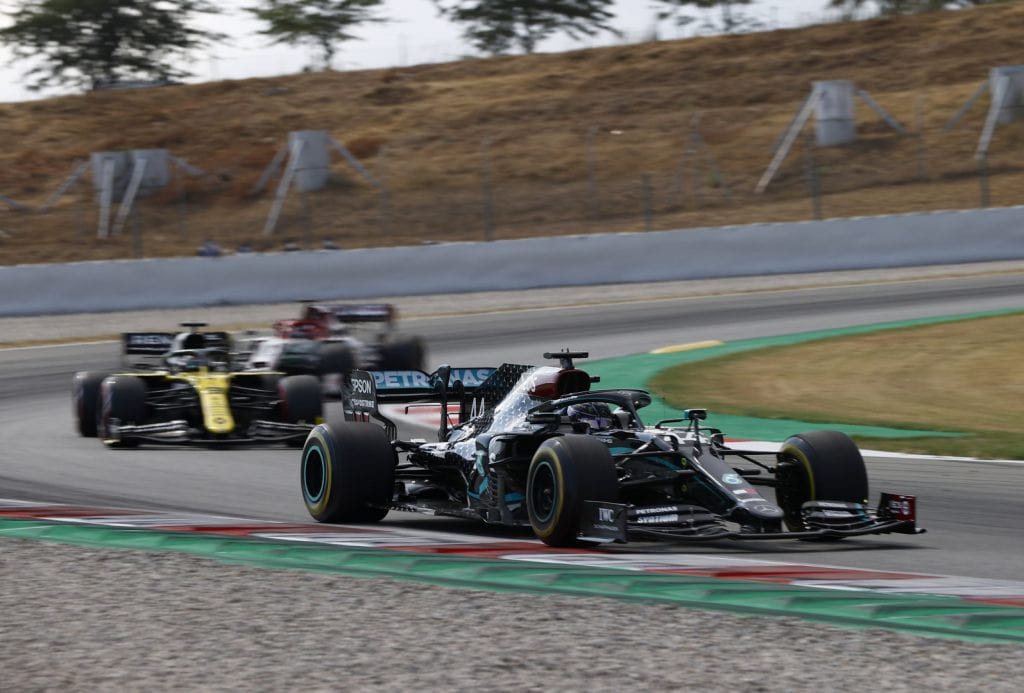 One performance of note is the improvement by Lance Stroll and Sergio Peres from Racing Point. Just shows how dominant Mercedes-Benz are in motorsport.
Lewis scored the 88th victory of his Formula One career, his fourth of the 2020 season and fifth at the Spanish GP
Valtteri recovered from a difficult start to finish P3, scoring his 50th F1 podium
On lap 23 of the race, the Mercedes-AMG Petronas F1 Team reached 25,000 laps raced in F1
Today's result marks Lewis' 156th podium in F1, setting a new record for the most in F1 history
Lewis (132 points) leads the Drivers' Championship by 37 points from Max Verstappen (95 points), with Valtteri in P3 (89 points)
The Mercedes-AMG Petronas F1 Team (221 points) leads Red Bull Racing (135 points) by 86 points in the Constructors' Championship
Mike Sansoni, the Senior Performance Engineer, accepted the Constructors' trophy on behalf of the team
Lewis Hamilton
This feels absolutely incredible. I was just in a daze out there, I didn't even know it was the last lap in the end, that's how in the zone I was. I can't remember the last time I felt like that. It was really special and a real surprise after our recent tyre problems. We brought all of our learnings from the previous weekend into this one and that enabled us to do well today. A fantastic effort from everyone in the team, I'm so grateful for all their hard work and for continuing to push, so a huge thank you to everyone at the factories. I got the perfect start and then it was all about tyre management. It was so hot out there and very demanding, but I was just focused on protecting the tyres and bringing the car home. What an incredible result.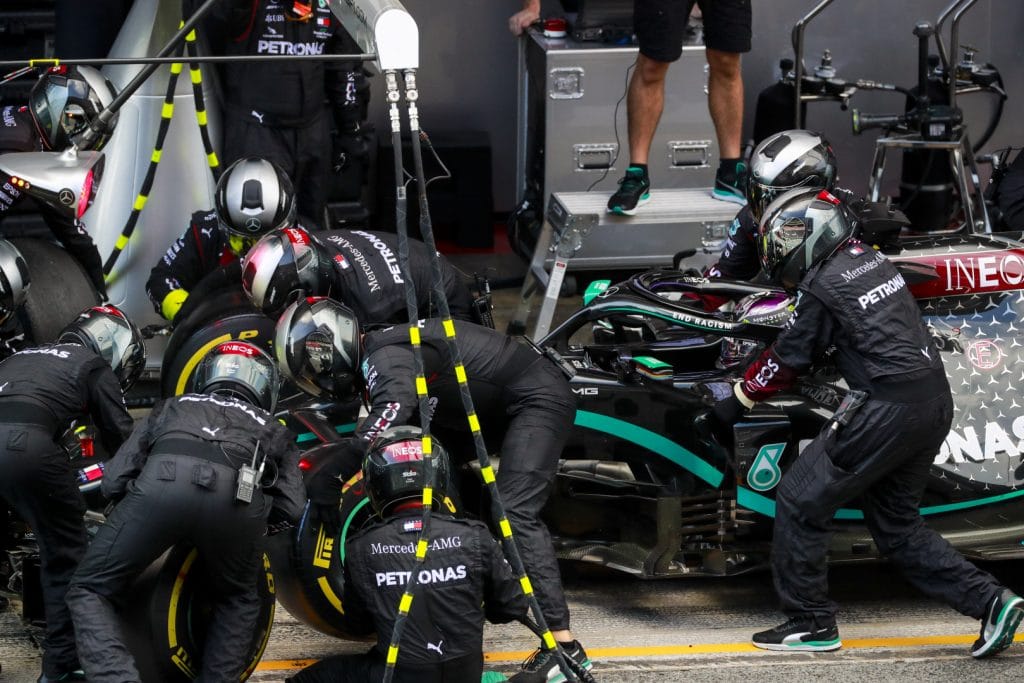 Footnote: What is happening with the Scuderia? Their cars aren't competitive and Seb Vettel almost looks like he's not trying? Bring on 2021 and let's hope that the Red Cars are closer to the front of the grid and race
-Advertisement-
Hello. I'm Bob Aldons, the owner and editor of The Car Guy.
The Car Guy is an independently owned car review website. I'm currently testing cars for Mazda, Nissan, Kia, Suzuki, Mitsubishi, Renault, Subaru, Hyundai and Jaguar Land Rover and writing about the 2020 Formula 1 season
I'm not paid by any car company for my opinion and my companies don't receive advertising revenue to say nice things about them . I call it as I see it.
However, I also own a new car brokerage company – Car Business. Being able to review new cars gives me an opportunity to provide accurate information on these brands. if you're in the market for Any New Car Cheaper, contact me at Car Business and see how I go about saving you some serious money.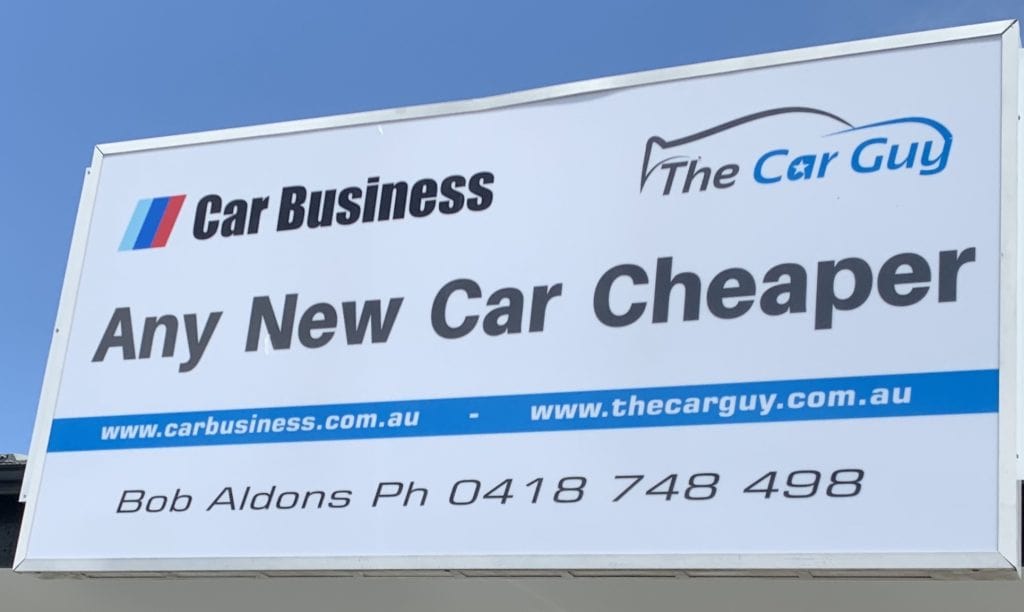 Perhaps you think that you can do the job of buying a new car yourself? If you're after any advice at all, give me a call and ask me any question that you need to be answered.
If you're an Aussie Veteran, I take particular pride in taking care of you. For every car that I source and deliver, I donate part of my fee to Mates4Mates or Brisbane Legacy.