Lewis equals Michael Schumacher's F1 win record with victory for the Mercedes-AMG Petronas F1 Team at the 2020 Eifel Grand Prix Nürburgring
I've been a follower of Formula 1 since I was a child and that's a very long time ago. I was born in the year that Juan Manuel Fangio won the last of his 5 world championships in a Maserati. His previous victories were in a mix of great car brands – Alfa Romeo, Mercedes-Benz and Ferarri
Jack Brabham (Our Aussie 3-time World Champion), Ayrton Senna (3-times), and Michael Schumaker (7 times) are my heroes from yesteryear. Lewis Carl Davidson Hamilton is undoubtedly the worlds best in the current generation of drivers as Mercedes-Benz is for the machinery that Lewis drives.
Is he the G.O.A.T? There's no way to compare different generations of drivers – all of the aforementioned can rightly claim to be the GOAT of their generation, but it would be unfair to nominate one or the other. Suffice to say that all of these are my GOATS and I won't let anyone pillory one or all.
I'm fairly unhappy that the Trolls of Formula 1 are able to criticize Lewis Hamilton. He's a champion now and he will go on to equal Michael's championship record. And in 2021? Who knows for sure that he'll even be driving again next year – only Lewis. I say to the Trolls – jealousy is the driving factor behind your stupid comments.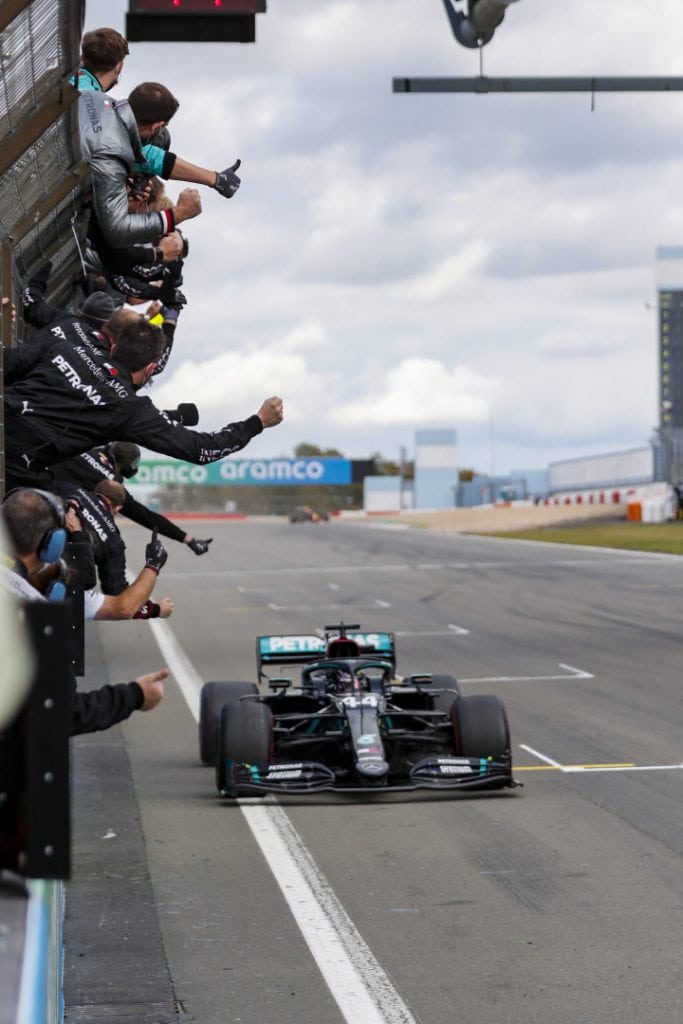 Lewis secured his 91st victory in Formula One – his seventh of the 2020 season and second at the 2020 Eifel Grand Prix at the Nürburgring
He now equals Michael Schumacher's record for the most race wins in F1. Lewis was presented with one of Michael's helmets, by Michael's son Mick, in Parc fermé in celebration of the achievement
Valtteri led the early stages of the race but was forced to pull into the garage and retire the car on lap 19 owing to a Power Unit problem
Today's result marked the 228th race in the points for Mercedes-Benz power, equalling Ford for the longest run of consecutive points finishes for an engine manufacturer
Lewis (230 points) leads the Drivers' Championship by 69 points from Valtteri (161 points)
The Mercedes-AMG Petronas F1 Team (391 points) leads Red Bull Racing (211 points) by 180 points in the Constructors' Championship
Stephen Lord, the Race Team Coordinator, accepted the Constructors' trophy on behalf of the team
Lewis Hamilton
It's tough to put what this means into words. I remember watching Michael winning all those races when I was a kid and playing racing games with my brother and choosing to play like Michael. I dreamed of being there myself, but I don't think anyone and especially me, imagined another driver getting anywhere near Michael's records.
It was beyond my wildest dreams to be equalling his number of race wins and it just shows that dreams can come true. It's an incredible honour and something that will take some time to sink in. But I couldn't have done it without this incredible team, everyone pushing so hard and giving it absolutely everything. A huge thank you to everyone back at the factories and also a huge respect for Michael, I feel really grateful today.
In terms of the race itself, it was tough out there. I had a really good start and Valtteri did an amazing job to defend into Turn 2, I wouldn't expect it to be any other way. Then it was about trying to figure out how I could beat Valtteri, so I really had to look after the tyres and make sure I stuck with him. I saw he was struggling a bit and knew the opportunity would come, but then he had the lock-up. I managed to build a good gap after that, but then the Safety Car came out.
Max was right behind me and I knew I had to have a strong restart to keep him behind. I managed to catch him out which is always nice and that gave me the jump I needed. But you can see the pace Red Bull had at the end, so we've got a serious fight on our hands.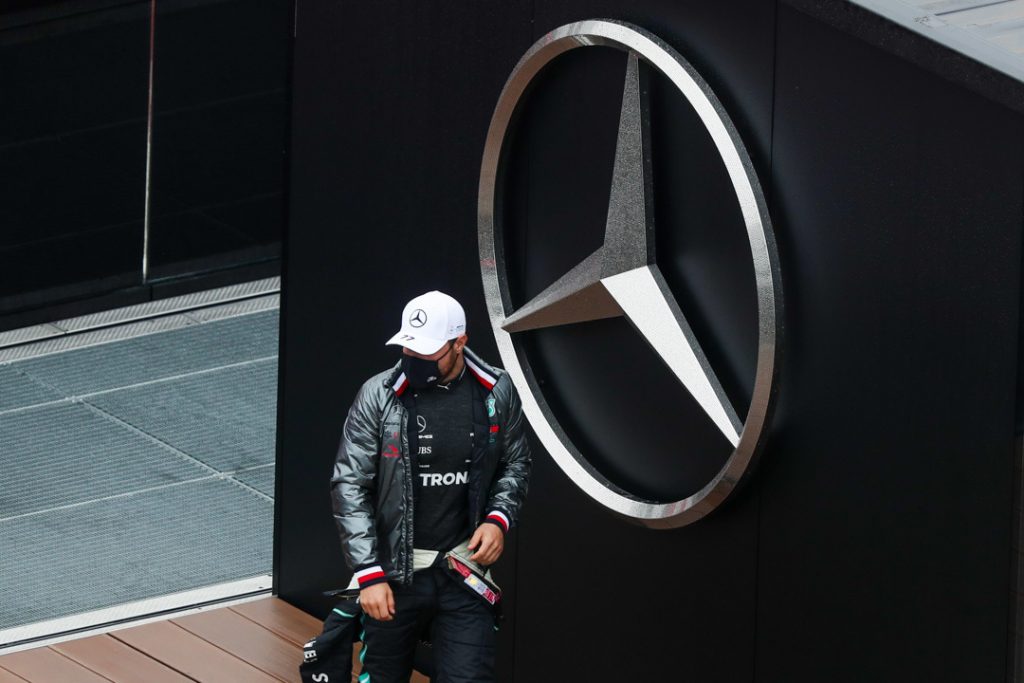 -Advertisement-
Hello. I'm Bob Aldons, the owner and editor of The Car Guy.
The Car Guy is an independently owned car review website. I'm currently testing cars for Mazda, Nissan, Kia, Suzuki, Mitsubishi, Renault, Subaru, and Hyundai. Through Mercedes AMG Petronas Motorsport I'm also writing about the 2020 Formula 1 season
I'm not paid by any car company for my opinion and my companies don't receive advertising revenue to say nice things about them. I call it as I see it.
However, I also own a new car brokerage company – Car Business. Being able to review new cars gives me an opportunity to provide accurate information on these brands. If you're in the market for Any New Car Cheaper, contact me at Car Business and see how I go about saving you some serious money.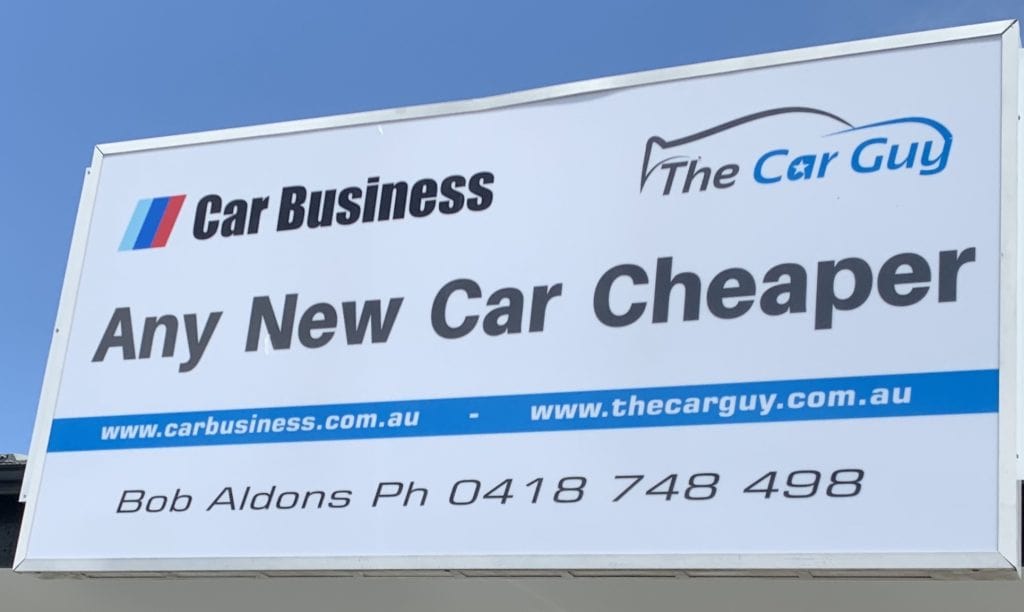 Perhaps you think that you can do the job of buying a new car yourself? If you're after any advice at all, give me a call and ask me any question that you need to be answered.
If you're an Aussie Veteran, I take particular pride in taking care of you. For every car that I source and deliver, I donate part of my fee to Mates4Mates or Brisbane Legacy.
Other Links: MAZDA SKYACTIV-X M HYBRID ON SALE | Press Release