Dear Lewis. Re: 2020 Belgian Grand Prix.
First of all, I'd like to sincerely congratulate you on the flag to flag victory in the Belgian Grand Prix this last Sunday. It seems that you managed to qualify very well and deserved pole position without question.
But I was curious to see the communicaiton between Valterri Bottas and his engineer on the first lap, not long after the start. He seemed to be unaware of the team orders and wanted to know why he had to disengage any competition with you.
Lewis, I'm sure that when you were growing up, your parents would have told you to play well with your friends. I'm not so sure that playing well with Valterri would be that ideal, but then the other drivers would like you to consider playing well with them. Remember that its probably doing them some damage mentally to see you at the front of the grid.
Ever notice Lewis, that the other teams and particularly their drivers don't seem to stick around for your podium presentation – that's a shame.
Now that could be COVID-19 or something else, but it is something to ponder.
And without question, you're poised to emulate Michael's record of 7 World Drivers Championships this year, but Lewis surely you could leave the name M Shumaker on at least one record. After all, eh's not around to compete let alone comment.
That's enough comment from me Lewis. Just some things to ponder. Let's now hear from the PR team and your own comments.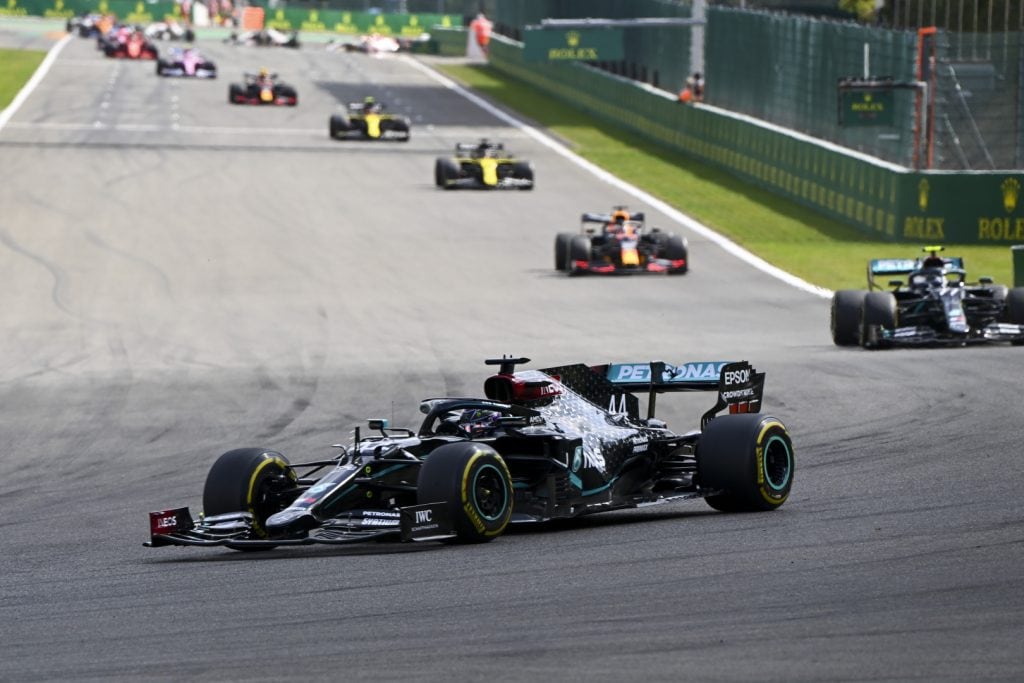 Lewis took his 89th career victory today, his fourth at the Circuit de Spa-Francorchamps and fifth of the 2020 season at the 2020 Belgian Grand Prix
• Valtteri came home in P2, completing a 1-2 victory for the team, and claiming his best result at the Belgian Grand Prix
• Today's result marks the 50th 1-2 finish for the Mercedes works team in the modern era (since 2010)
• Lewis (157 points) leads the Drivers' Championship by 47 points from Max Verstappen (110 points), with Valtteri in P3 (107 points)
• The Mercedes-AMG Petronas F1 Team (264 points) leads Red Bull (158 points) by 106 points in the Constructors' Championship
• Sam Bradley, Front End Mechanic on car #44, accepted the Constructors' trophy on behalf of the team
Lewis Hamilton
Spa (ed. Spa-Francorchamps circuit in Belgium) is such a special circuit, I could just drive around here for lap after lap. It's not always been an easy one for me, so to come here and get pole and the win this weekend is fantastic. The first lap can be a nightmare, because of the huge tow down the big straight, but I managed to keep Valtteri behind me on lap one and from there I had a strong race.
Of course, I'd love to be able to win every race wheel to wheel, but today was a different kind of race, it was all about managing the tyres and the gap to the cars behind. I was slightly nervous at the end that we might see a repeat of the tyre issue we had in Silverstone, but thankfully it held in there. Huge credit to the team, both here and back home in Brackley and Brixworth. No matter how much success we've had over the years, everyone just keeps their heads down and focuses on trying to improve. It's an incredible mentality to have and it's inspiring to be working in that kind of environment.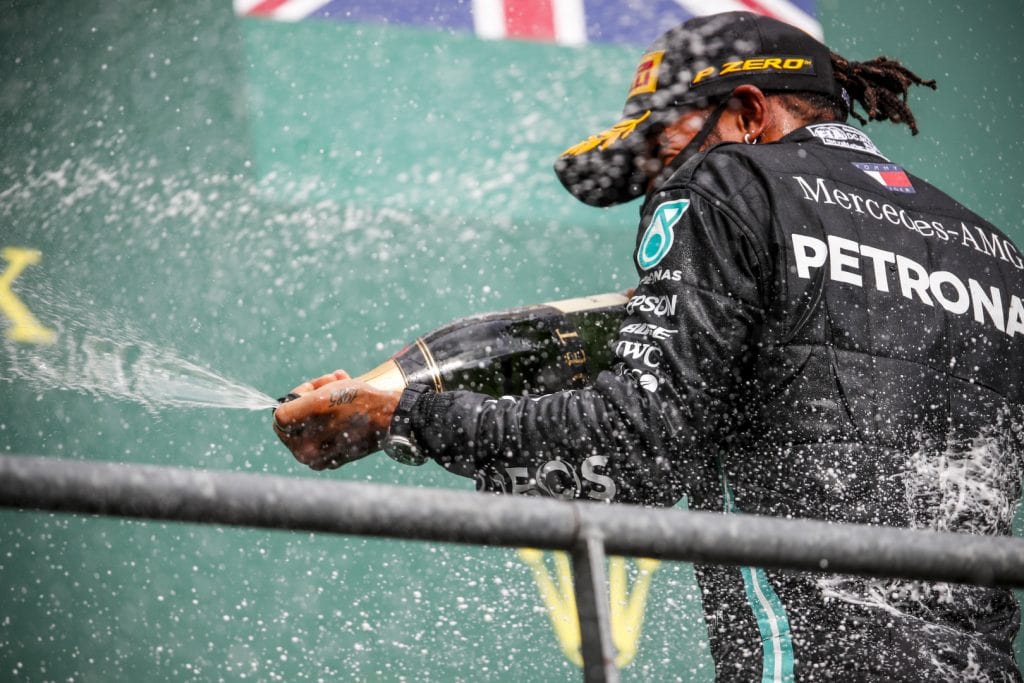 -Advertisement-
Hello. I'm Bob Aldons, the owner and editor of The Car Guy.
The Car Guy is an independently owned car review website. I'm currently testing cars for Mazda, Nissan, Kia, Suzuki, Mitsubishi, Renault, Subaru, and Hyundai. Through Mercedes AMG Petronas Motorsport I'm also writing about the 2020 Formula 1 season
I'm not paid by any car company for my opinion and my companies don't receive advertising revenue to say nice things about them. I call it as I see it.
However, I also own a new car brokerage company – Car Business. Being able to review new cars gives me an opportunity to provide accurate information on these brands. If you're in the market for Any New Car Cheaper, contact me at Car Business and see how I go about saving you some serious money.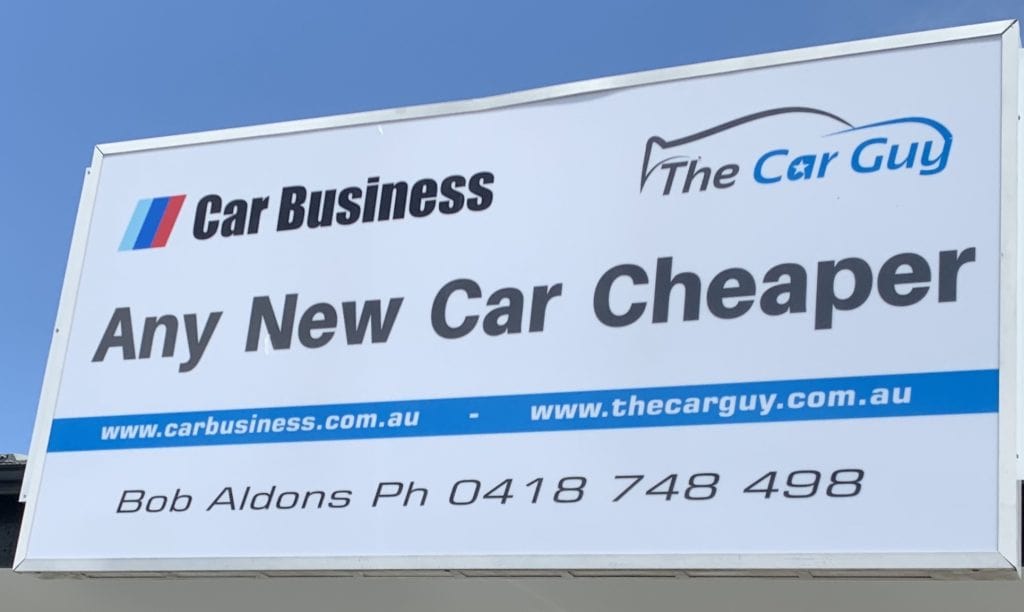 Perhaps you think that you can do the job of buying a new car yourself? If you're after any advice at all, give me a call and ask me any question that you need to be answered.
If you're an Aussie Veteran, I take particular pride in taking care of you. For every car that I source and deliver, I donate part of my fee to Mates4Mates or Brisbane Legacy.
Related Links: https://thecarguy.com.au/car_review/2020-mitsubishi-asx-review-exceed-model/ https://thecarguy.com.au/hyundai-i30n-fastback-car-review/ https://thecarguy.com.au/worn-tyres/
Here's a very important story to read if you're in the market to purchase a new car. Click through to see what you're up against.