I'm pretty sure that the nice people at Maserati distributor, Ateco Automotive, won't give me one of these to test and report on. But never say never. if they're impressed that I've published this article on the 2018 Maserati Granturismo, perhaps they will. There's no doubt that Maserati is at the pinnacle of luxury performance vehicles from Italy, and when a new model launches, there's a lot to like about it. The 2018 Granturismo is fresh with better styling, new intuitive driver interface and of course, it's coming out of the worlds leading performance vehicle city of Modena in northern Italy. Whats not to like?
Enhancements to the classic Pininfarina design
More aerodynamic exterior styling
Two versions: Sport & MC
Intuitive new driver interface & infotainment system
Crafted at the home of Maserati, Modena
The 2018 Maserati GranTurismo, the latest iteration of what is the epitome of the legendary Italian car maker's grand touring sports car, has arrived in Australia with a host of refinements and improvements to maintain and extend its unique and exclusive reputation.
"The Pininfarina-designed GranTurismo is a historically important, brand-defining model for Maserati," says Glen Sealey, Chief Operating Officer of Maserati Australia, New Zealand and South Africa. "This luxurious four-seater sports coupé was conceived as an ultra-modern interpretation of Maserati's very first production grand tourer, the elegant Maserati A6 1500 of 1947. Over the years, the GranTurismo has evolved into one of the most iconic Maserati cars ever built, thanks to its uncompromised GT character. In essence, the GranTurismo is the ultimate expression of what grand touring means to Maserati, making the GranTurismo a true benchmark for all the cars that claim, but rarely achieve, the real substance of a true grand touring car."
This character is perfectly expressed by a uniquely compelling combination – bold yet elegant design; the exhilarating, inspirational performance of a naturally aspirated, Ferrari-built V8 engine; and the hand-crafted comfort that can only be offered by four individual seats upholstered in Poltrona Frau leather, which is so special and of such a high quality it has its own patent.
The GranTurismo, together with its GranCabrio sibling, is assembled at the historic Maserati plant of Ciro Menotti in Modena, following the highest manufacturing and quality control standards in the world. More than 37,000 GranTurismo and GranCabrio models have been sold globally since 2007.
MY18 range, restyling and driver interface
The GranTurismo range has been streamlined for 2018 and two well-defined versions are now offered, the Sport and MC. The Sport and MC share the same powertrain but suspension trim and equipment, along with personalization packages, ensure they retain their own distinct characters.
The MC – for Maserati Corse – takes on an important ambassadorial role for the entire Maserati range, representing the company's long and illustrious racing heritage. Replacing the previous MC Stradale, it offers a wide array of features already proven in other Maserati models. They include the five selectable operating modes.
The naturally aspirated V8 unit is hand-assembled by Ferrari in Maranello and weighs only 175kg. The 4.7-litre engine features a wet sump and – exclusive to Maserati – a cross-plane crankshaft. This provides unrivaled throttle response, free-revving characteristics and a thrilling Maserati signature sound that has been voted the most sexy sound to ever come from a car.
When it came to the MY18 restyle, the timeless Pininfarina design was treated with the utmost respect by the Maserati Design Centre. The results, among others, are even better aerodynamic efficiency and compliance with the latest pedestrian safety regulations.
The new front and rear bumpers of the MY18 GranTurismo elegantly refine the visual impact of the striking original styling. The Sport and MC share the same basic features, although each has unique inserts to accentuate its distinctive character. Additionally, the headlights for each model are slightly restyled for 2018, while a new rear parking camera is now integrated.
The front bumper features a larger, hexagonal grille with a 'shark nose' profile and a chrome insert all around. The new nose is inspired by the sensational Alfieri Concept car and adds a three-dimensional effect to the front view. This design also helps optimize airflow distribution and reduce aerodynamic drag.
The bumper's lateral air ducts, introduced in the MC Stradale and adopted across the GranTurismo range in 2012, are redesigned for 2018. By visually pushing the car's weight towards the front wheels, they convey a heightened sense of dynamic stability, while also contributing to improved aerodynamic efficiency.
The central splitter is the element that most clearly distinguishes the two models and the GranTurismo MC boasts an even more pronounced design, giving greater emphasis to the motor racing pedigree. The new front bumper and redesigned air splitter, meanwhile, reduce dynamic drag from 0.33 to 0.32.
The track-focused GranTurismo MC is equipped with a carbon-fibre bonnet in the body colour as standard. The bonnet also features downforce-optimizing air-vents. Additionally, there are iconic vertical air vents in the front wings, deep functional side skirts, titanium brake calipers (black in the Sport) and 20" Trofeo Silver forged wheels, now 10% stronger and lighter. A pronounced rear lip spoiler is another dynamic highlight.
The headlights for 2018 maintain the same profile and LED/Bi-Xenon functionality but feature discreet, internal restyling. This includes reshaped LED Daytime Running Lights, grooved housing in the Xenon lamp areas and the Maserati inscription in low relief. Additionally, the MC version's headlights feature a darker finish.
While the sleek body of the GranTurismo remains untouched, the rear bumper has been redesigned with the sole aim of emphasizing the natural elegance of this iconic GT. With its neater, more cohesive design, the new bumper further accentuates the impression of stability, while adding a graceful finishing touch to the car's unmistakable silhouette.
The central diffuser is specific to each version. The emphasis is on elegance with the GranTurismo Sport, with the oval exhaust outlets appearing at the bumper's edges. The GranTurismo MC is decisively sportier, with round outlets coming through the central, transparent diffuser. The exhaust system of the MC version is lighter and has a totally different shape and function. When in Sport mode, a valve channels exhaust gases so they completely bypass the silencer. This reduces back pressure and creates a breathtakingly sporty sound.
The exterior of the MY18 GranTurismo is available in 16 colours. A brand new three-layer colour is introduced (Blu Assoluto), while four more three-layer colours are now available on the entire range. There is a range of 14 light alloy wheels in six designs, one of which is in forged aluminium, and an exterior carbon package is offered both for Sport and MC versions.
The MY18 GranTurismo is fitted with new, lightweight, fourth-generation Pirelli P Zero™ tyres. These contribute to a reduction in unsprung weight plus better suspension performance and tyre grip. The new P Zero™ is designed to improve braking distances in dry and wet conditions, respectively by 4% and 5%, while improving mileage by at least 30%.
The elegant interior of the GranTurismo offers unparalleled comfort thanks to its four individual Poltrona Frau® leather seats with integrated headrests. For 2018, the dashboard features a more sculptured design in the passenger area, complemented in high-fashion style by stitched leather finishes.
The 2018 Maserati GranTurismo Sport is fitted as standard with Maserati Centennial Pack  which boasts Poltrona Frau leather upholstery with strip design in contrast colour on front and rear seats, central/side, front/rear armrests, trident logo stitched on head restraints in the same color of strip design; seat backrest cover and seat frame in carbon fibre.
In contrast and befitting its image, the Maserati GranTurismo MC has a Poltrona Frau  leather/drilled Alcantara upholstery interior which extends to the sports steering wheel, instrument cluster, central armrest, door panels armrest/handles, central dashboard area, tunnel gear pod
The centrepiece of the dashboard is now a high-resolution, 8.4" capacitive touchscreen from the state-of-the-art infotainment system. The GranTurismo system is in line with those featured in the other Maserati models and is compatible with both Apple CarPlay and Android Auto smartphone mirroring functions.
Both GranTurismo models also now feature the high-end Harman Kardon Premium Sound system as standard.
The climate and seat heating control are not integrated into the touchscreen function, although the central console area is still significantly neater, with fewer buttons than before. The lower console is redesigned to accommodate a user-friendly, double rotary dial – a standard feature on all Maserati models. Positioned next to the gear lever, this a high-quality component in forged aluminium. The driving modes button cluster is now in front of the gear lever.
Another interior refinement is a new interpretation of the classic Maserati clock with a double dial in a slightly more prominent position at the centre of the dashboard.
For 2018, there are eight interior colours and five interior trim options – from Carbon Fibre to Black Piano and Walnut Briarwood. All are available on Sport and MC versions.
"The Ghibli and Levante may have transformed the availability and broadened the ability of Maserati's range, but these new models owe their Maserati soul to the GranTurismo," explains Mr. Sealey. "Those new models sound, look and perform the way they do because the GranTurismo set, and continues to set, the benchmark for Maserati. It is, and remains, the heart and soul of what it means to be a Maserati."
Maserati GranTurismo MY18 – key points
Streamlined range, now two versions, Sport and MC
Exterior restyling includes new bumpers, grille, and front air ducts
Drag coefficient improved to 0.32
Naturally aspirated 4.7-litre V8 with 460hp
Six-speed ZF automatic gearbox
New infotainment system
8.4" high-resolution, capacitive touchscreen
Redesigned central console with double rotary control
Compatibility with Apple Car Play and Android Auto
New double dial Maserati clock
Standard Harman Kardon Premium Sound system
New rear view camera with dynamic gridlines 
 
GRANTURISMO SPORT
GRANTURISMO MC
Engine layout
Petrol 900 V8 naturally aspirated
Displacement (cc)
4,691
Max. power (kW / bhp @ rpm)
338 / 460 @ 7,000
Peak torque (Nm @ rpm)
520 @ 4,750
Fuel consumption l/100km
14.3
CO2 (g/km)
331
0-100 kmh (sec)
4.8
4.7
Top speed (kmh)
299
301
Gearbox
Six-speed ZF Automatic (MC Auto Shift)
Transmission
RWD, Limited Slip differential
Suspension, front
Double wishbone
Sport Skyhook dampers
Double wishbone, Sport
Suspension, rear
Double wishbone
Sport Skyhook dampers
Double wishbone, Sport
Length/width/height (mm)
4,910/1,915/1,353
4,920/1,915/1,353
Wheelbase (mm)
2,942
MASERATI GRANTURISMO – AUSTRALIA PRICE LIST
Recommended prices, not including statutory charges dealer costs and delivery for the exclusive use of the media and automotive data companies issued on 1 February 2018
Maserati GranTurismo
 
 
GranTurismo Sport
MY18
4.7 litre 338 kW V8
Six speed automatic
$295,000
GranTurismo MC
MY18
4.7 litre 338 kW V8
Six speed automatic
$345,000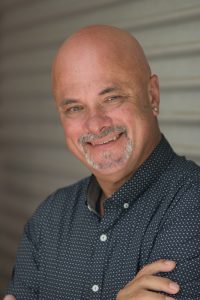 Bob Aldons is the owner and founder of The Car Guy, reviewing cars, reporting on Car Industry Matters, Car Tech and the world at large. He's spent the last forty years immersed in the automotive industry from salesman to the owner of a 7 brand multi-franchise dealership. Bob knows cars.
Find One
If you're hunting around for a great price on your next new car, you should call the auto expert, Bob Aldons from Car Business. My company, a car Broker, Car Buyers Agent or Car Buyers Advocate based on the north side of Brisbane, will return your inquiry within 24 hours and make the process of buying a new car easy and stress-free. Are you tired of salesperson tricks? I protect you from the pressure exerted by car dealer's salespeople. There isn't any obligation – just a pretty significant saving.
You're where? Seriously, my services are available for you in any Australian state and territory: from Darwin to Hobart, Cairns to Perth.  Car Broker Brisbane, Sydney, Melbourne, Adelaide, Perth, Hobart, and Darwin – I'm available when you need me to be.
Here's an example
Matt wanted to purchase a Mazda 3 SP25 GT Manual Hatch. The retail value, drive away on that car is around $35,000. Car Business managed to purchase the same car for $28, 123.90 and with our fee Matt paid $25, 588, a saving of over $6000. And how do we know? Another customer, (looking for a new Holden HSV) just paid $35,000 for the same car – but he did it himself, without our assistance
If you've got a vehicle to trade, we have some clever ways to maximize the value – from used car dealers keen for your car to assist you to sell it privately. Finance and Insurance? We can handle that too, and we promise you will not be paying exorbitant dealer markups there either.
Trade In Value Example
2014 Jeep Cherokee Limited. Average dealer trade value – $16500. We achieved $22,000
2014 Volkswagen Tiguan 118TSI. Average dealer trade value – $14000. We achieved $16000
So, to get the best new car price, talk to others and then talk me. I've got the experience to handle the dealers and achieve the lowest new car prices. If you think you're entitled to fleet pricing, I can often get better than that too. Whether you're a small fleet or a large national fleet, Car Business will go to work and get that price down. Lower new car prices are my goal. So you'll get the best prices from us rather than hoping you can help yourself.
If I can't get you the best new car price, better than you can get yourself from a car dealer, we won't charge you any fee. No Saving, No Fee. – that's what you should expect from a car buying expert. 

Car Business WILL save you money on your next new car purchase – guaranteed

The Australian Road Safety Foundation is a not-for-profit organization whose charter is to reduce serious accidents on our roads through training and education. Car Business donates to the ARSF for every car we sell. If you'd like to support this worthwhile foundation, donate to the cause or become a member today