Suzuki S-Cross SX4 Turbo – Road Test and Review

Hi, Bob Aldons, The Car Guy, with my first impressions on the Suzuki S-Cross SX4 Turbo SUV. When I first jumped in the driver's seat, I'm wondering whether it's just a scaled-down version of the Suzuki Vitara – the one that my wife Suzi drives. Spending some more time over the last week, I thought that the Suzuki S-Cross SX4 is a little bit smaller than the Vitara – in length, width, and height, but the folk from Suzuki Auto Co corrected me quite quickly. I now know that it's longer (by 125mm) wider (10mm), has a longer wheelbase (100mm) but lower (25mm) compared to the Vitara.  Certainly, looks can be deceiving. At $28,990 drive away in Queensland, it's a little bit cheaper than the Vitara too.
So let's look around the Suzuki S-Cross SX4 and see what it's got to say about itself
THE FRONT END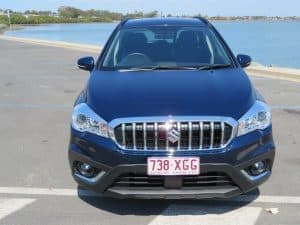 I like the look of the current range of Suzuki's, but the S-Cross has had a facelift. And while some motoring journalists have given it a bad time, I don't find it too bad at all. Remember that this vehicle is built in Hungary and arguably it's set for a European market rather than here in Australia. The headlights are the LED type along with LED parking lights and daytime running lights. At night, with the lights on, it's got a presence.
UNDER THE BONNET
The S-Cross Turbo gets the four-cylinder 1.4-litre turbo engine (not the 3cyl 1.0 litre engine which is in the Swift) which produces enough power to get around town, and it's balanced on the highway. It's running a six-speed auto transmission which is smooth enough for me
DOWN THE SIDE AND SAFETY
Describing the styling of the side of an SUV is hard. It's well, just there. Typically most SUV's either have a wedge shape, or it looks like a box. Thankfully, the S-Cross SX4 has that wedge shape with decent lines. Feature-wise, it's pretty all inclusive – just the right amount of active safety without going over the top affecting the price.
Anti-Lock Brakes with Electronic Brake Force Distribution
Electronic Stability Control
Hill Hold Control
Brake Assist Function
SRS Front Dual Airbags
SRS Side Airbags
SRS Curtain Airbags
SRS Knee Airbag
Seatbelts Front: 3-point ELR seatbelts with Pre-tensioners,
Force Limiters with shoulder height adjusters
Rear: 3-point ELR seatbelts with pre-tensioners & force limiters x2,
3-point ELR seatbelt for the center seat
ISOFIX child seat anchorages x2
Child seat tether anchorages – Side & Centre
Reversing camera
Rear parking sensors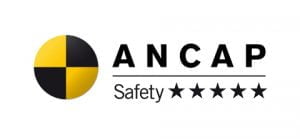 ANCAP gives the Suzuki S-Cross SX4 a Five Star Rating. However, this was assessed in December 2013. Arguably ANCAP should be able to go back to the older test and reconfigure for current standards without having to crash another car. While the crash test is important on new models and entrants, I don't think it's necessary for an upgrade, but it would give buyers a more current opinion of the safety of the vehicle they're considering
| | |
| --- | --- |
| Airbags: | Dual Frontal, Side, Head, Knee |
| Frontal Offset: | 14.30 out of 16 |
| Side Impact: | 16.00 out of 16 |
| Pole: | 2 out of 2 |
| Whiplash Protection: | Good |
| Pedestrian Protection: | Acceptable |
| Electronic Stability Control | Standard |
| Seat Belt Reminders: | 3.0 out of 3 |
| Overall Score: | 35.30 out of 37 |
| ANCAP Safety Rating: | 5 Stars |
| Rating Year: | 2013 |
The Car Guy rating comes in at 95.4%, a pretty high score for the Suzuki S-Cross SX4

According to greenvehicleguide.gov.au, the S-Cross SX4 Turbo achieves the following figures
Combined                 5.9 litres per 100 klm
Urban                         7.6 litres per 100 klm
Extra-urban              4.9 litres per 100 klm
It's Euro 5 compliant, and according to this website, the annual fuel cost is about $1290 or $25 per week. Given that these tests are still done in the laboratory, in the real world you should be allowing about $30 per week for your fuel expenses which is still very reasonable
Fuel lifecycle CO2 rates at about 163 grams per kilometre, which is on the low side comparatively. One 'small' downside is that the 1.0-litre turbo engine uses 95 RON fuel, so a bit more expensive at the pump than others.
WARRANTY, SERVICE AND ROADSIDE ASSIST
I've included this section in my articles to outline what various manufacturers are offering for servicing, warranty and roadside assist. One important factor not outlined is your rights under Australian Consumer Law. Effectively manufacturers cannot dictate that concern is covered or not covered by their warranty. In my experience, manufacturers or distributors attempt to avoid a warranty claim if it's outside their published warranty period. Don't be fooled. Australian Consumer Law covers any product sold in the Australian marketplace, including cars. Owners can insist that a particular concern should be covered if it's fair and reasonable to expect that the fault shouldn't have occurred at a particular time. You should seek advice on any aspect of a cars performance if you think you should be covered. Your states Office of Fair Trading can advise you on this.
The published cost of servicing on the S-Cross SX4 through a Suzuki dealer is $2710 for five years. That's $542 per year, and in my opinion, you should only take your Suzuki to a Suzuki dealer. So generally it's $249 for each service with the 24 and 48-month service costing $359 and $399 respectively. Please note that if you don't have the S-Cross SX4 serviced at an authorised Suzuki dealership, the 'extended' warranty is void and reverts back to 3 years /100,000klm
THE REAR END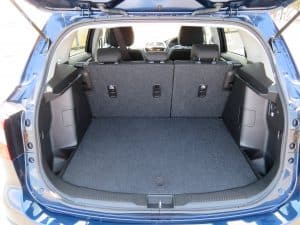 With the tailgate open and the rear seats up, there's enough room for a weekend away, pram, a big ski and other stuff. With the rear seat down, it's cavernous. Bikes, ski's and just about anything that you want will fit. Doing some flatpack investigation? Your trip to Ikea with the S-Cross SX4 won't need a trailer to bring your stuff home. When we visited recently, Suzi and I were able to bring home 6 Ikea outdoor chairs without too much trouble.
THE OTHER SIDE
Entrance and exit from the rear seat are easy. S-Cross SX4 has a retractable centre seat belt so gets the tick on safety. 2 ISOFIX child seat points are included as standard. Alloy Wheels are standard on the vehicle too.
DRIVERS SEAT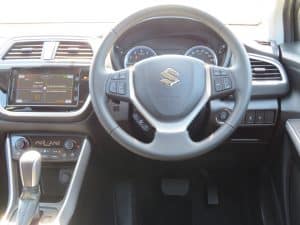 The driver's seat is comfortable. Infinitely adjustable seating positions give the driver an option to find a 'just right.' setting. Height and the reach adjustable steering wheel are standard. Instrumentation is comprehensive, and the steering wheel has the necessary controls for the infotainment system as well as Bluetooth phone controls/ And speaking of the infotainment system, well it's got everything and more than you'd expect. Navigation, Apple Car Play, and more
HOW DOES IT GO – ON THE ROAD
When I'm driving a vehicle on a road test, I take a circuitous route from Redcliffe up to Maleny via Beerwah. I'm driving on some pretty windy roads from 60kph up to 110kph. The trip from Beerwah to Peachester and then from Peachester to Maleny is perfect to test the power and handling of the vehicle. Through the bends, the steering feels direct, but light enough and provides plenty of feedback, so you know where the front wheels are pointing. There's no tyre squeal at recommended speeds, and the low weight of the S-Cross SX4 makes it feel light to drive. I enjoyed the drive immensely, and so did Suzi.
The turbocharged engine gives you the opportunity to drive the S-Cross SX4 so you can power in and out of corners. The only thing I'm uncomfortable with is that you can bring the transmission from Park to manual too easily. I think Mr. Suzuki should have a stop between D for Drive and M for manual
INSURANCE
I use www.finder.com.au to source my insurance comparisons and then these three companies from within finder. I'm using a male driver, 60 years of age, with no accident or traffic history in the last five years. The car was purchased for cash and is used for private purposes. It's garaged at night and spends the day on the street. Variations to this will result in different numbers.
Bingle                                    $497
Budget Direct                      $466
Woolworths                          $738
WHAT I LIKE
I'm pretty satisfied with the S-Cross SX4. It seems to drive better than I expected, it's economical and has the right amount of tech, including a fantastic infotainment system
WHAT I DON'T
As I suggested earlier, I don't like the fact that you can go from Park to Manual mode so easily. Mr Suzuki should fix this pronto.
WHAT SHE SAYS
My wife Suzi currently drives a Suzuki Vitara Turbo. She's previously been in a Mitsubishi ASX and Volkswagen Tiguan so I think she's got some educated comments to make about small SUV's.
Compared to her Vitara Suzi thinks the S-Cross is:
More comfortable in the drivers and passenger front seats
Has better all-round vision
Isn't as quiet as the Vitara
But she'd certainly consider it as a replacement when the Vitara is due to be changed.
DRIVE AWAY PRICES
In Queensland, the Suzuki S-Cross SX4 GL Turbo is currently offered for $28,990 drive away. Metallic paint as tested is an extra cost option of $500
VEHICLE SUPPLIED BY
Suzuki Auto Co Queensland supplied the test vehicle.
If you're interested in a new Suzuki S-Cross SX4 Turbo, I suggest you visit these Google 4 Star Dealers
Zupps Mt Gravatt Suzuki              3877 0000
Zupps Aspley Suzuki                      3246 8000
Moorooka Suzuki                            1300 652 112
I'm a fan of Google reviews as a way of finding businesses that have a high score for customer relationships. As a dealer if you can achieve 4 or more stars, you're doing well and i'm happy to give your dealership a shout out. For those dealers who don't get a 4 star rating, you need to put some more effort into pleasing yoru customers
COMPARATIVE BRANDS
Fiat 500X
Holden Trax
Honda HR-V
Jeep Renegade
Mazda CX-3
Mitsubishi ASX
Nissan Qashqai
Skoda Yeti
Toyota C-HR
Renault Captur
WOULD I BUY?
I think it goes without saying that my wife Suzi will certainly consider the S-Cross SX4 when she's in the market for a new vehicle to replace her current Vitara Turbo. Of the brands above, I think she'd consider Mitsubishi, Mazda and of course the Suzuki.
Find One
If you're hunting around for that great price, perhaps you should call the auto expert, Car Business. Our company, based on the north side of Brisbane, will return your inquiry within 24 hours and make the process of buying your new car easy and stress-free. We protect you from the pressure exerted by car dealer's salespeople. There isn't any obligation – just a pretty significant saving.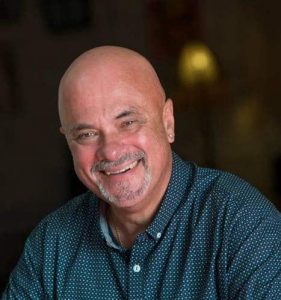 We can deal with you in any Australian state and territory: from Darwin to Hobart, Cairns to Perth. If you're buying a new supercar, it may be an issue, but any other brand is accessible.
If you've got a vehicle to trade, we have some clever ways to maximize the value – from used car dealers keen for your car to assist you to sell it privately. Finance and Insurance? We can handle that too, and we promise you will not be paying exorbitant dealer markups there either.
So, to get the best new car price, talk to others and then talk to Car Business. We have got the experience to handle the dealers and achieve the cheapest new car prices. If you think you're entitled to fleet pricing, we can often get better than that too. Whether you're a small fleet or a large national fleet, Car Business will go to work and get that price down. Cheaper new car prices are our goal. So you'll get the best Ford prices from us rather than hoping you can help yourself.
If we can't get you the best new car price, better than you can get yourself from a car dealer, we won't charge you any fee. No Win No Fee. – that's what you should expect from a car buying expert. 
Car Business WILL save you money on your next new car purchase – guaranteed