Car makers, dealers 'misleading' Qld customers on wait times
Leading car manufacturers and dealers have been accused of misleading Queensland customers on the true wait times for new vehicle deliveries. But they say they are also being deceived.
Matty Holdsworth Follow @matth_cm
March 20, 2023 – 6:41PM Matty Holdsworth from the Courier Mail called me yesterday and asked for my opinion on the extended delivery delays for new cars. Apart from writing stories and opinions about new cars, the principal part of my post-dealership business from 2015, is as a New Car Broker. Car Business takes care of individuals and small businesses wanting to purchase a new car without the stress of dealing with new car dealers.
Since May 2021, deliveries of new cars has slowed dramatically, with some brands now quoting up to two years for delivery. So here's Matty's story as investigated with comments by yours truly
Leading car manufacturers and dealers have been accused of misleading Queensland customers on the true wait times for new vehicle deliveries, with the "nightmare" set to continue into 2024.
Customers who have already been waiting more than 12 months for some of the most popular makes and models are now not being given an estimated time of arrival.
Australia's peak body for new-car dealers said more pain was expected to come for customers this year, with an improvement not predicted to truly begin until 2024.
According to a motoring website, Queensland has an average wait time of 134 days, but experts say it will be a significant underestimation for some makes and models.
It's led to a plea from veteran Brisbane car broker Bob Aldons, who slammed manufacturers for failing to be upfront and honest about the true wait times.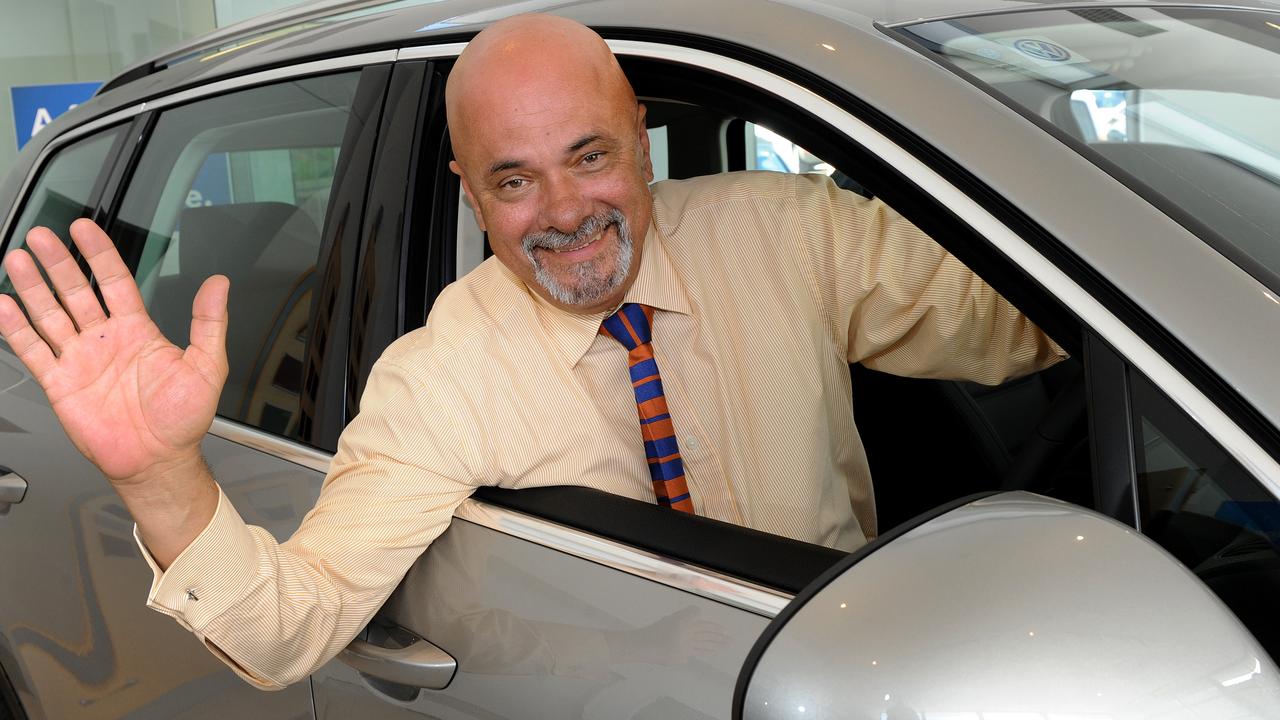 Brisbane car broker Bob Aldons says he has never experienced such a "nightmare" situation in his 45 years in the industry. Picture: Patria Jannides
Mr Aldons said he had never experienced such a "nightmare" situation in his 45 years in the industry.
"We're told its supply and freight problems, but quite frankly I don't know what the truth is," Mr Aldons said.
"You try and talk to the manufacturers and they say they don't know (how long).
"Customers are frustrated and pissed off. It's a nightmare."
The makes and models with the longest wait times
Longest wait time (brands)
Toyota 234 days
Audi 234 days
Ford 190 days
Isuzu 176 days
Land Rover 167 days
Kia 146 days
Mitsubishi 127 days
Nissan 126 days
Longest wait times (models)
Toyota C-HR 307 days
Toyota Hiace 266 days
Toyota Landcruiser 249 days
Toyota Rav4 238 days
Isuzu MU-X 233 days
Toyota Kluger 232 days
Toyota HiLux 225 days
Toyota Yaris 221 days
State by state
New South Wales 143 days
Queensland 134 days
Western Australia 127 days
South Australia 121 days
ACT 105 days
Victoria 94 days
Tasmania 63 days
Source: PriceMyCar
Mr Aldons said he had several examples of orders that he placed last year that had blown out significantly and months on, the builds were yet to begin.
"I had an order in on a Kia Sportage which I placed in March 29 last year," he said.
"The ETA given at the time was December 22 2022. Now it's 'no idea'.
"Landcruiser Prados, ordered July last year, now they're talking anywhere between June to September, but they're not 100 per cent sure."
Brisbane customer Alison Tooley was originally told it would be a nine-month wait to receive the keys to a new Kia Sportage but after a 16-month wait she cancelled the order at the weekend.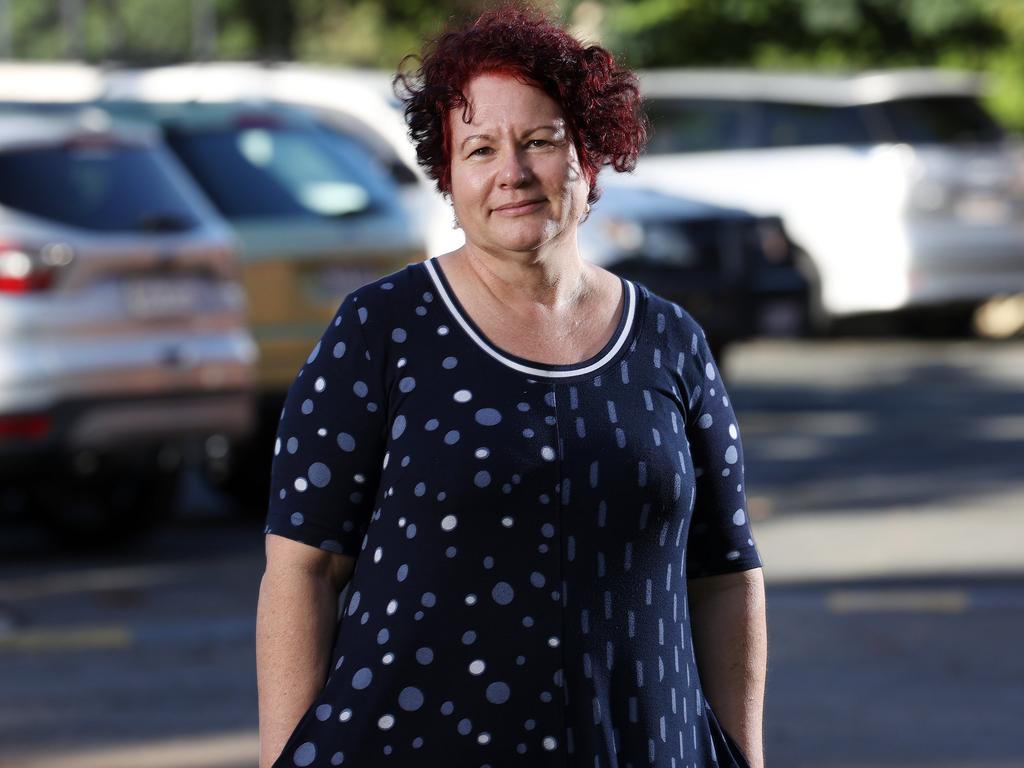 Brisbane customer Alison Tooley endured a 16-month wait for a new Kia, but cancelled the order at the weekend. Picture: Liam Kidston
"I was supposed to get it on December 15 last year, that came and went," she said.
"Then it was last week, and I didn't hear a thing about it. And when I contacted the company again, they said it could be another six months.
"By the time we got the car, it would have been nearly two years old."
Cairns customer Mick Breitkreutz bought a Toyota Rav4 outright in December 2021 but is yet to receive his new wheels some 15 months on.
Mr Breitkreutz said he was originally told by the salesman that it would be a five to six month wait.
"It's super frustrating," Mr Breitkreutz said.
"The communication has been so bad. If you knew upfront it wouldn't be too bad, but they just don't know.
"They keep saying they're hopeful that it will be built next month but they've been saying that for 12 months."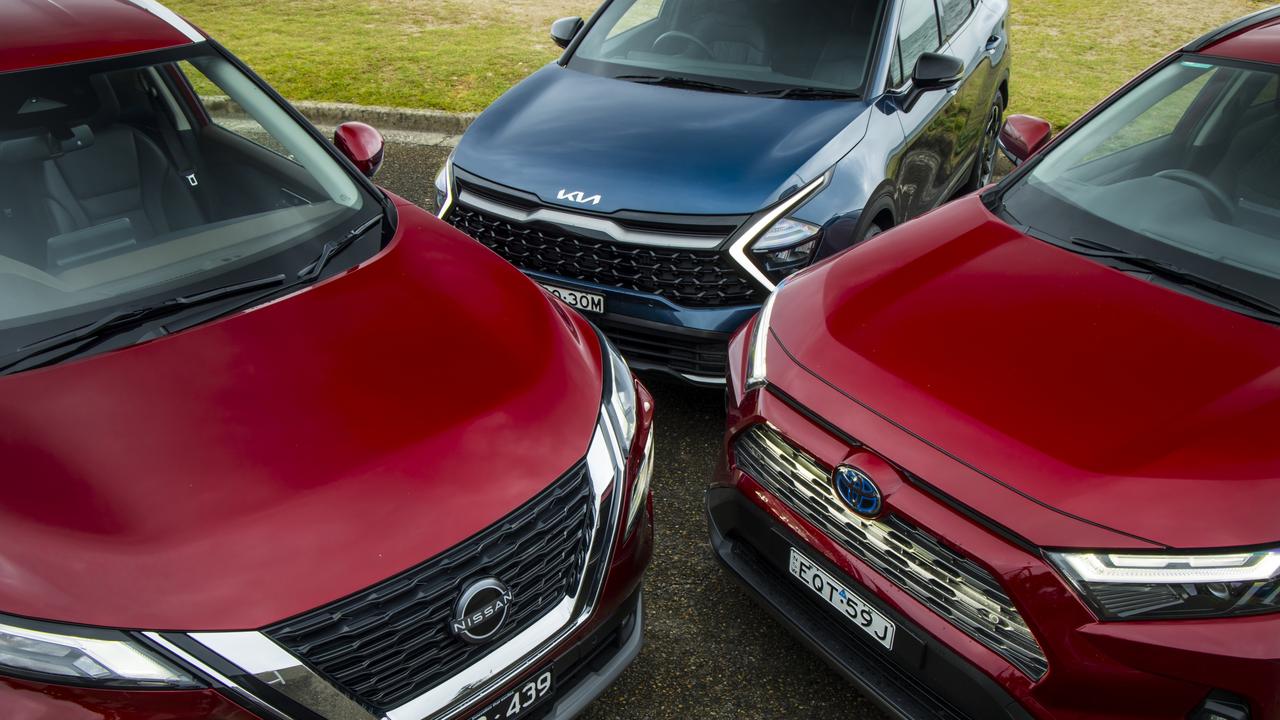 Queensland customers says they are being misled on the true waiting times for new vehicle deliveries of new cars such as the Nissan X-Trail, Kia Sportage and Toyota RAV4. Picture: Thomas Wielecki
He said the last piece of communication was that his vehicle might be built in April.
Mr Breitkreutz said he was concerned he would be slugged with a price increase, potentially up to $5000, through no fault of his own.
"If there was a good explanation you might understand but they have no excuse, they just say supply issues," he said.
"It's unfair. Completely not fair. They need to be transparent."
Australian Automotive Dealers Association chief executive James Voortman said the delays were predicted to continue for much of 2023.
Mr Voortman said there would be further pain for customers to come with a "gradual ease" not tipped to properly kick into gear until 2024.
"It's not an overnight fix," Mr Voortman said.
"It won't be resolved completely or immediately, but when you talk to manufacturers, there is light at the end of the tunnel.
"We expect it to start to ease later this year and improve more marketed towards the start of next year."
When asked whether he thought manufacturers could better communicate on the delays with their customers, Mr Voortman said he sympathised with them.
He said they manufacturers were at the mercy of several factors that were out of their control, all whipped up by a "perfect storm" of problems, many of which were happening overseas.
"Before Covid-19, the stream was steady, then we had Covid," Mr Voortman said.
"Factories closed, we had the semi-conductor and supply chain shortage, biosecurity delays at ports; it was a perfect storm.
"Some models are just taking a lot longer than others, your Rav4s, your Land Cruisers, Ford Everest, it's very clear."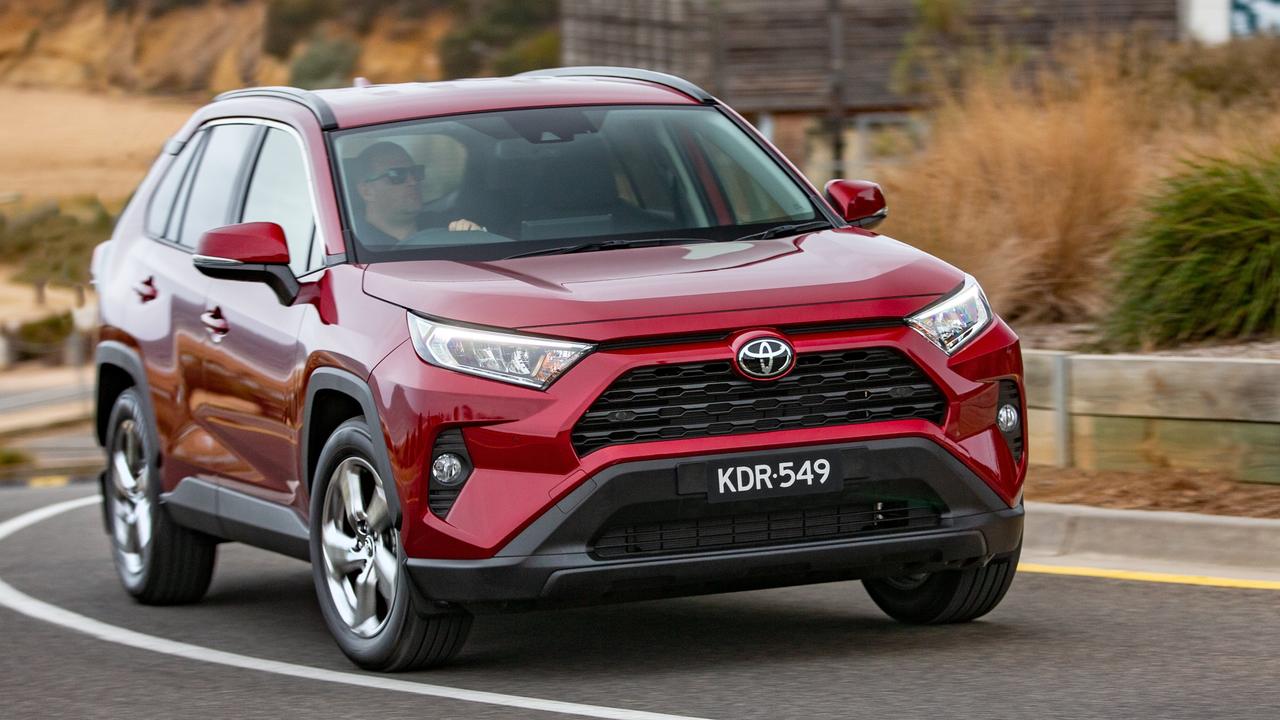 Motor Trades Association of Queensland chief executive Rod Camm said dealers were reporting some of the more in-demand models continued to have extended wait times, some due to external factors.
Mr Camm said it included semi-conductor shortage and supply chain bottlenecks which he said were out of dealers' control and were "difficult" to overcome.
A Toyota spokesperson said it had experienced longer wait times from unprecedented demand and supply challenges.
The spokeswoman said it had continued to work closely with its global production teams to minimise any impacts.
"Wait times will vary depending on the model, variant and specification requirements of each customer," she said.
"Due to the ever-evolving nature of this situation, Toyota dealers are best placed to continue to provide updates to our customers on delivery time frames for individual orders."
-Advertisement-
Hello. I'm Bob Aldons, the owner and editor of The Car Guy. The Car Guy is an independently owned car review website. I'm currently
reviewing cars for Mazda, Nissan, Kia, Suzuki, Mitsubishi, Haval, MG, Hyundai, Genesis, Jeep, Alfa Romeo, Fiat, Polestar, GWM and now Chery.
I'm not paid by any car company for my opinion and my companies don't receive advertising revenue to say nice things about them. I call it as I see
it. However, I also own a new car broker company – Car Business. Being able to review new cars gives me an opportunity to provide accurate information on these brands. If you're in the market for Any New Car Cheaper, contact me at Car Business and see how I go about saving you some serious money. 
Perhaps you think that you can do the job of buying a new car yourself? If you're after any advice at all, give me a call and ask me any question that you need to be answered.  Best to get me on 0418 748 498 or email to [email protected]
If you're an Aussie Veteran or serving in the military, I take particular pride in taking care of you. For every car that I source and deliver, I donate
part of my fee to Mates4Mates.