Hello, Bob Aldons, The Car Guy here with some information from Nissan Australia. After an age on the market, Nissan has finally added an oil burner to their range. Oil Burner? That's what the automotive journalist trade call a diesel. Diesel is to SUV's that V8's are to Supercars. If you don't have one under the bonnet, then you're going to be sadly lacking in cred. So, below is Nissan's press release sent to the market last Thursday about their Nissan X-Trail Diesel. Put your feet up, sip that tea and enjoy.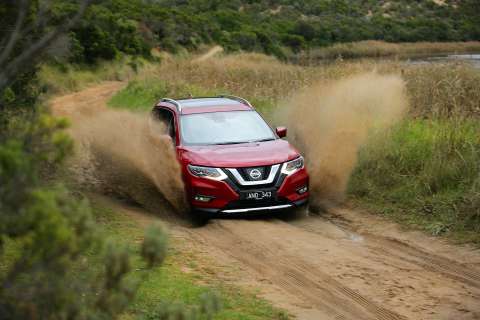 Melbourne, Australia (19 October 2017) – Nissan's  X-TRAIL range has expanded with the arrival of the range-topping TL diesel variant – and it is on sale now.
Boasting 130kW of power at 3,750rpm and maximum torque of 380Nm at a low 2,000rpm – giving strong acceleration early when you need it most – the new 2.0-litre turbo-diesel engine has 35 percent more power and almost 20 percent more torque than its 1.6-litre diesel predecessor.
Available in two grades including the entry TS and high-spec TL, the efficient 2.0-litre turbo-diesel, four-wheel drive with Xtronic CVT automatic transmission – and eco mode – sips from as little as 6.0 litres per 100 kilometres#, thanks in part to the idle start/stop feature which comes as standard equipment.
"There is still an appetite for diesel, and offering a diesel engine in not only important for us but for Nissan X-TRAIL buyers," said Nissan Australia Managing Director Stephen Lester. "The X-TRAIL range has sold well since the May update, and with the base model TS diesel available since June, we are excited to have the full diesel range now on sale.
"With a strong grade walk, whether it be petrol or diesel, the X-TRAIL range offers something for everyone."
Now with three engine choices, the diesel engine sits alongside 2.0 litre and 2.5-litre petrol alternatives.
Nissan's X-TRAIL range starts with a 2.0-litre petrol two-wheel drive 2.0-litre petrol engine with 6-speed manual transmission#. It has outputs of 106kW at 6,000rpm and 200Nm of torque at 4,400rpm.
The larger, and more popular, 2.5-litre engine has a higher 126kW of power and 226Nm of torque and is fitted exclusively with the same CVT transmission as its diesel sibling.
Standard across the range, the X-TRAIL is fitted with Intelligent Emergency Braking, with the range-topping Ti petrol and TL diesel also having pedestrian detection.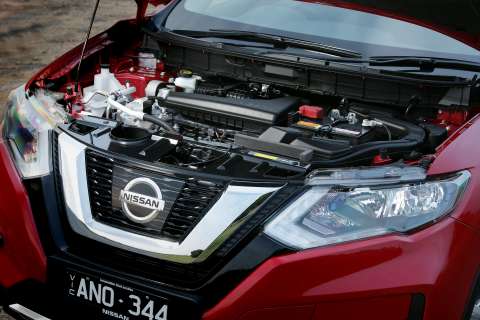 The TS features front, front-side and side curtain SRS airbags, and also comes with Vehicle Dynamic Control with Traction Control, Forward Collision Warning and two ISOFIX anchor points in the second row. The TL also includes Blind Spot Warning (BSW) and Lane Departure Warning (LDW).
Inside, the Nissan X-TRAIL comes with an impressive list of comfort and safety features, with the TL including a rearview camera with predictive path technology, an Intelligent Around-View® Monitor with Moving Object Detection, Sat Nav and Cruise Control – as well as black or tan leather-accented trim.
Available in seven contemporary exterior colours and three interior seat trims, Nissan X-TRAIL starts from $28,490* for the 2.0-litre petrol with a 6-speed manual, while the diesel range begins at $35,990*.
Nissan X-TRAIL Pricing (MSRP*)
Petrol 2WD
X-TRAIL ST 2WD Petrol 6MT                   $28,490
X-TRAIL ST 2WD Petrol Auto                   $30,990
X-TRAIL ST-L 2WD Petrol Auto                $37,090
Petrol 2WD – Seven Seats
X-TRAIL ST 2WD Petrol Auto                   $32,490
X-TRAIL ST-L 2WD Petrol Auto                $38,590
Petrol 4WD
X-TRAIL ST 4WD Petrol Auto                   $32,990
X-TRAIL ST-L 4WD Petrol Auto                $39,090
X-TRAIL TI 4WD Petrol Auto                     $44,790
Turbo-Diesel 4WD
X-TRAIL TS 4WD Auto                             $35,990
X-TRAIL TL 4WD Auto                             $47,790
* Manufacturer Suggested Retail Prices (MSRP) are provided for media purposes only and do not include statutory charges or other on-road costs.
# Figures tested in accordance with ADR81/02 (combined test). Figures stated for the purposes of comparison amongst vehicles only. Actual fuel consumption depends on factors such as traffic conditions, vehicle condition, how you drive and any accessories fitted.
Find One
If you're hunting around for that great price, perhaps you should call the auto expert, Car Business. Our company, based on the north side of Brisbane, will return your inquiry within 24 hours and make the process of buying your new car easy and stress-free. We protect you from the pressure exerted by car dealer's salespeople. There isn't any obligation – just a pretty significant saving.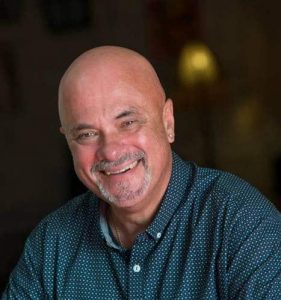 We can deal with you in any Australian state and territory: from Darwin to Hobart, Cairns to Perth. If you're buying a new supercar, it may be an issue, but any other brand is accessible.
If you've got a vehicle to trade, we have some clever ways to maximize the value – from used car dealers keen for your car to assist you to sell it privately. Finance and Insurance? We can handle that too, and we promise you will not be paying exorbitant dealer mark-ups there either.
So, to get the best new car price, talk to others and then talk to Car Business. We have got the experience to handle the dealers and achieve the cheapest new car prices. If you think you're entitled to fleet pricing, we can often get better than that too. Whether you're a small fleet or a large national fleet, Car Business will go to work and get that price down. Cheaper new car prices are our goal. So you'll get the best Ford prices from us rather than hoping you can help yourself.
If we can't get you the best new car price, better than you can get yourself from a car dealer, we won't charge you any fee. No Win No Fee. – That's what you should expect from a car buying expert. 
Car Business WILL save you money on your next new car purchase – guaranteed