What's in a face? If you're in the market for a largish Dual Cab 4WD and you're considering a Mercedes-Benz X Class, here's a few good reasons why you should look at the birth-mother, the Nissan Navara ST-X 4×4 Auto Dual Cab.
Hi, Bob Aldons, The Car Guy with my review of the 2018 Nissan Navara ST-X. Am I badge conscious? Sometimes I admit, but not always. I remember driving a VW Amarok Core when others were into the Ultimates. I just didn't see the value then. But when it comes to a value for money work vehicle, I'm probably heading for the value rather than the badge.
And yes the Benz has a few upgrades from the Nissan Navara – it's like cosmetic surgery for Kim Kardashian. Makes her look better, but under that is …?  The Benz gets rear wheel disc brakes (bet you didn't know that most 4WD dual cabs have drum brakes?), a bit wider track and some other 'stuff' that won't make a difference too much at all.
What It is: This Nissan Navara ST-X is a 4×4 dual cab. Sports a 2.3-litre engine with twin turbos and a 7-speed automatic gearbox.
Price: Nissan Navara ST-X Dual Cab 4WD Auto is offered post-July 1st at $51490 drive away in Queensland for ABN buyers.
Competition: $61600 M/B X250D Power, Ford Ranger Wildtrak $59590, Holden Colorado Z71 $54990, Isuzu D-Max LS-T $54200, Land Rover Defender $54290, Mazda BT-50 GT $52490, Mitsubishi Triton Exceed $48000, Toyota Hilux SR5 $54440, Volkswagen Amarok Highline (V6) $68490. If you really want to get into one on the cheaper side, there's the LDV T60 Luxe at $34726. These are approximate prices only gleaned from the manufacturer's website or from price comparison data
I've just started to film the vehicles I review rather than just providing still shots. Please forgive the early experimentation with the videos – I promise I'll do better as I get more practice. My explanation is simple and to the point. Not too many um's and ah's and that will get better too.
At the Front
YS23DDTT 2.3 litre intercooled twin turbo-diesel, DOHC
Maximum Power                             140kW
Maximum Torque                            450Nm
7-speed automatic with manual mode | Transfer case – Dual range 4×4 with electronic 4WD selection
Overall length (mm)                                                       5255
Overall width (excluding mirrors) (mm)                    1850
Overall height (mm)                                                       1855
Wheelbase (mm)                                                             3150
Track front/rear (mm)                                                   1570/1570
I like the aggressive front end design of the Nissan Navara. Heavy looking bumper, fog lights, LED daytime running lights. Under the bonnet is Nissan's 2.3-litre twin turbo engine pumping out 140kw of power and 450Nm of torque. What that means in simple English is that there's plenty of power and enough grunt to get you where you want to go, loaded or unloaded.
The transmission mated to the engine is the choice of a 6-speed manual or the optional 7-speed auto as fitted to the test vehicle. Because it's a 4WD rather than an AWD, you get a dual range 4×4 with an electronic 4WD selection.
Down the Side
There's not much that any manufacturer can do design wise with a dual cab. The Nissan Navara has a strong presence, higher line through the rear door and a good sized tub at the back. Unlike their sister vehicle, the new Mercedez-Benz X class, Navara still gets rear drum brakes. Here are the basics from an equipment viewpoint. If you want to know I've got a link a link at the end of this section  to the Nissan website
6-way driver seat with manual slide/recline/height adjustment
8-way driver seat with power slide/recline/height adjustment & power lumbar support
Heated front seats
Satellite Navigation with 3D Mapping and 7″ integrated colour display with touchscreen
Reversing camera – in audio display
Around View® Monitor
Reversing sensors
Anti-lock Braking System (ABS) and Electronic Brakeforce Distribution (EBD)
Traction Control System (TCS)
Vehicle Dynamic Control (VDC) with Brake Limited Slip Differential (BLSD)
Active Brake Limited Slip (ABLS)
Brake Assist (BA)
Hill Start Assist (HSA)
Hill Descent Control (HDC)
Electronic rear differential lock
Driver & front passenger front-impact SRS airbags
Driver & front passenger side-impact SRS airbags
Driver knee airbag
Front to rear SRS curtain airbags
Daytime running lights
LED signature daytime running lights
Automatic on/off headlights – twilight detection
Available colours are Burning Red, Cosmic Black, Brilliant Silver, Deep Sapphire, Hornet Gold, Slate Grey, White Diamond. Burning Red and Cosmic Black are standard paints and don't attract a metallic paint charge.
You can see the full specification sheet by clicking on this link NISSAN SPECIFICATIONS.
The Rear End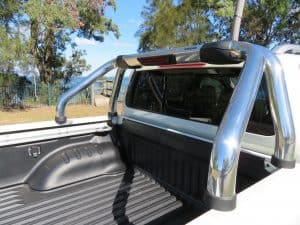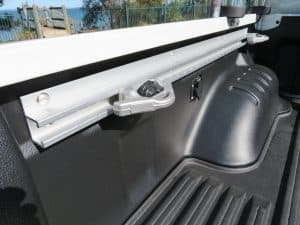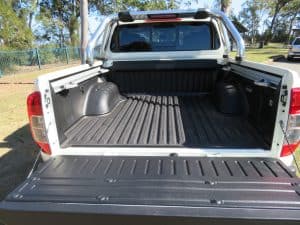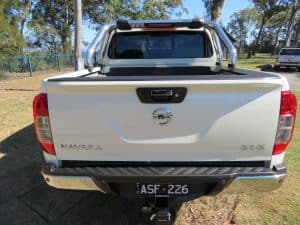 Nissan Navara ST-X 4WD Dual cab is well equipped for real work. Polished sports bar with high mount stop light, Electric access window from the rear seat to the tray, Tub liner as standard, adjustable rope tie points – 2 on each side. Good solid rear step bumper and showing the optional heavy duty tow bar.
Drivers Side and Driver's Seat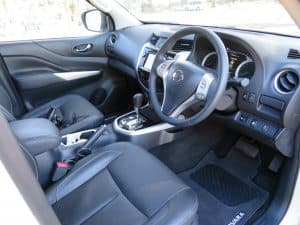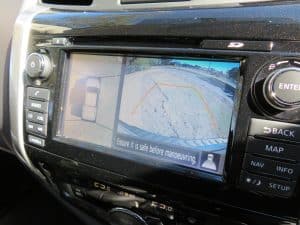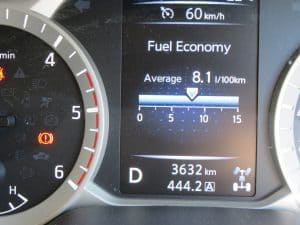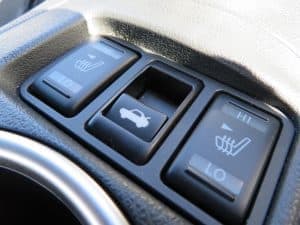 Nissan Navara ST-X has plenty of tech for the driver, including standard navigation, around-view and heated front seats.
On the Road
I've owned and driven a wide variety of dual cabs in my 40-year automotive career. Ford Couriers, Toyota Hilux, Volkswagen Amarok, Mitsubishi Tritons and Isuzu's D-Max, have all found their way to my garage or property over the years. I tend to rate the vehicle I'm driving going from my home in Redcliffe to our property at Peachester.
There's a whole lot of variable driving from heavier traffic around my area, to the Bruce highway and then up the range via Maleny to Peachester. The rundown Bald Knob road sorts the good vehicles from the also-rans. The Nissan Navara ST-X does the job very well. Even to throwing some hay bales, firewood and fuel in the back, I'd be happy to have a Nissan Navara ST-X in my shed.

The Federal Government's Green Vehicle Guide website uses politically correct terminology to determine fuel economy. Urban, extra urban and combined. I'll call it the way it is – City and suburbs, Highway and still use their definition of combined.
You might recall that these tests are conducted in a laboratory to Australian Standards so don't expect to achieve City and Suburb results the same as these. In my experience, I've found that the highway test is closest to the actual economy you'll get, but the city results can be undercooked by as much as 20%. Hopefully, real-world tests and results will be provided this year.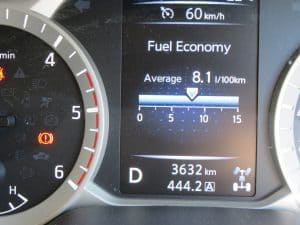 City Cycle                              8.9 litres per 100klm
Highway Cycle                     5.9 litres per 100klm
Combined                             7.0 litres per 100klm
Air Pollution Standard      Euro 5
Tailpipe CO2                        186 grams per kilometre
The Nissan Navara ST-X 4×4 has a fuel tank capacity of 80 litres so should be able to handle a work week and weekend on 1 fill.  During my time with the Nissan, I achieved 8.1 litres per 100 kilometres which was about 12% more than the Green Vehicle Guide indicated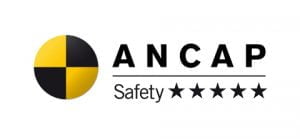 These ANCAP safety tests were conducted in July 2015.  With the new standards implemented by ANCAP, I'm not so sure that the Nissan Navara ST-X would still achieve the 5 Stars it achieved 3 years ago.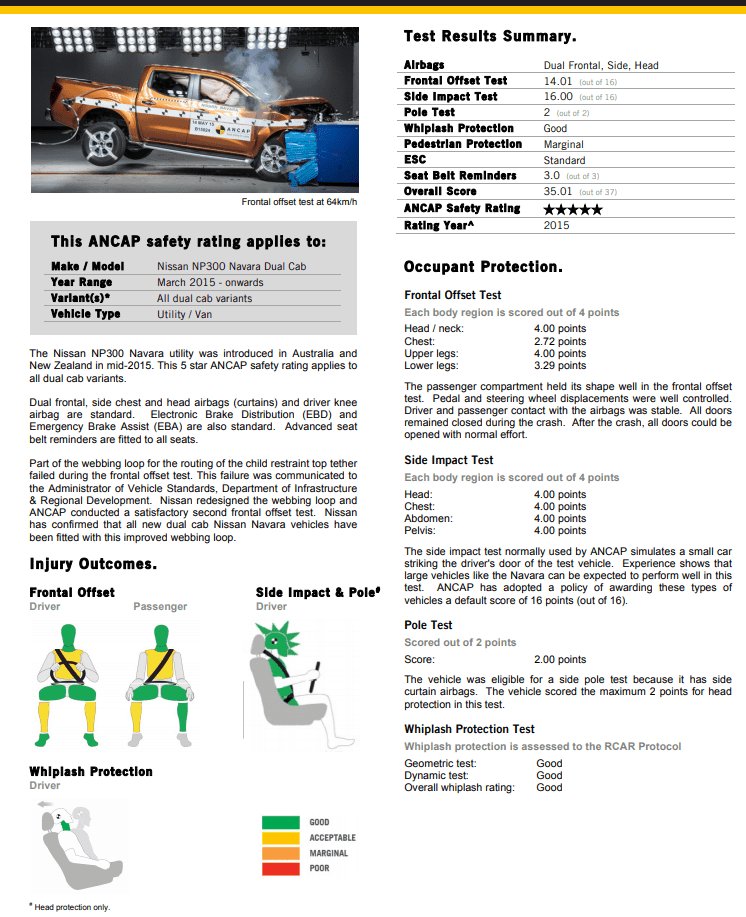 I've stated before in these articles, that there really isn't a bad car being sold in Australia. That being said, if the vehicle you're looking at doesn't have a 5-star ANCAP rating, move on to something else.
If you'd like to download the complete technical report, click on this link ANCAP – Nissan Navara and then burrow further into the report by clicking on the "Technical Report" on the bottom LHS of the first page.
Warranty and Service
Over the last few months, more of the larger importers have moved to a 5 year warranty. Toyota, Nissan, Mazda and Volkswagen need to step up and provide the confidence that buyers now expect.
Ford and Holden have recently gone to 5 years whilst Kia is still the industry leader with a 7-year warranty.
The Nissan new car warranty is 3 years or 100,000 kilometres. Of course, this doesn't take into consideration the Australian Consumer Law provisions that a vehicle must be fit for purpose and not a lemon.
My experience with Nissan is that they build an excellent vehicle whether it's a passenger car or light commercial.
Nissan offers capped priced service on all their vehicles.  Service intervals are 20,000 kilometres or 12 months.
Over 120,00 kilometres, you can expect to pay $3688 for dealer servicing.
Towing
The Nissan Navara has one of the best towing capacities in the market today. A braked capacity (with electric brakes fitted) of 3,500 Kg.
Without electric brakes, expect to tow up to 750kg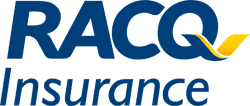 I generally use RACQ Insurance to give you a guide as to what you'll pay for your annual comprehensive car insurance. Conditions precedent for this cover are:
Male driver over 60 years of age, having held a license for over 10 years
Bronze member of RACQ with 2 other insurance policies
Has paid cash for the car for private use with the car parked in a garage overnight and another quote for business use
The driver resides in postcode 4019
The car is fitted with an engine immobilizer
1 at fault claim in the last 3 years, with no license suspensions
Rating 1 currently having held that rating 1 between 5 and 9 years
No driver under 25 will use the vehicle.
The premium quoted online by RACQ Insurance is:        Private Use – No Finance:  $508.69 with a $750 excess      Business Use – Financed $1207.86 with a $750 excess
Variations from the information above may result in different outcomes. Check online with RACQ Insurance for your own particular quote.
My Opinion
I'm certainly not going to pay a premium price for just looks. The Mercedes Benz X series and the Ford Ranger are sold on looks rather than value for money. If you're a trades orientated buyer, ignore the 'name' and buy on the ability of the vehicle to get the job done.
If you're flush with cash, then and only then should you consider the alternatives. And yes there are a whole lot of Ford Rangers on the road, resplendent with costly upgrades. But I've seen any number of Nissan Navara's, from ST through to ST-x versions that have had the 'boy racer' upgrades done to them and they look particularly good.  Buy with your head instead of your heart and you'll still have plenty of change if you do the upgrades.

What I Like    
Access to the tray area through a small window in the rear glass of the dual cab. Arguably installed for those who fit a canopy and provided your canopy has a slider, it provides easy front and rear access for the outdoor folk who camp out in the back. And it's electrically operated too.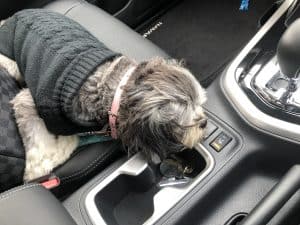 And another thing it can be used for is those annoyingly long items from the local DIY store – timber mouldings, electrical ducts and the like that just won't fit in anything. And in this Navara ST-X, my small puppy Marley and I LOVE the heated seats, particularly as the mornings in South-East Queensland have been pretty cool of late.

What I Don't Like
No adaptive cruise control, autonomous emergency brakes, lane assist etc
Where to Buy – Dealers
This vehicle was provided by Nissan Australia. If you're in the market to buy a Nissan Navara, pick your dealer carefully. When I want to check out the 'worthiness' of a dealer, I Google '[Brand] Dealers [location]' where [location] is the one that you live in or around and the [brand] is that particular one you're interested in.
Typically, I only list dealers who have achieved a minimum of 10 reviews with Google and then only those with 4 stars or higher. You can see from this list, that the dealers mentioned have a fantastic reputation with their customers.
From a South East Queensland perspective here's the dealers I'd visit
Northside                         Aspley Nissan                                   4.8 Stars from 56 reviews
Eastside                            Bartons Nissan                                 4.7 Stars from 20 reviews
Southside                         Springwood Nissan                          4.0 Stars from 44 reviews
Westside                          Ipswich Nissan                                  4.4 Stars from 38 reviews
Sunshine Coast               Cricks Nambour Nissan                  4.9 Stars from 86 reviews
Gold Coast                       von Bibra Nissan                               4.7 Stars from 102 reviews
Nissan Pathfinder Ti – Why Should You Buy?                        Nissan Qashqai N-Tec. Why Should You Buy?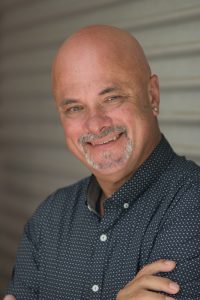 Bob Aldons is the owner and founder of The Car Guy, reviewing cars, reporting on Car Industry Matters, Car Tech and the world at large. He's spent the last forty years immersed in the automotive industry from salesman to the owner of a 7 brand multi-franchise dealership. Bob knows cars.
Find One
If you're hunting around for a great price on your next new car, you should call the auto expert, Bob Aldons from Car Business. My company, a car Broker, Car Buyers Agent or Car Buyers Advocate based on the north side of Brisbane, will return your inquiry within 24 hours and make the process of buying a new car easy and stress-free.
Are you tired of salesperson tricks? I protect you from the pressure exerted by car dealer's salespeople. There isn't any obligation – just a pretty significant saving.
You're where? Seriously, my services are available for you in any Australian state and territory: from Darwin to Hobart, Cairns to Perth.  Car Broker Brisbane, Sydney, Melbourne, Adelaide, Perth, Hobart, and Darwin – I'm available when you need me to be.
Whether you're a small fleet or a large national fleet, Car Business will go to work and get that price down. Lower new car prices are my goal. So you'll get the best prices from us rather than hoping you can help yourself.
If I can't get you the best new car price, better than you can get yourself from a car dealer, we won't charge you any fee. No Saving, No Fee. – that's what you should expect from a car buying expert. 

Car Business WILL save you money on your next new car purchase – guaranteed

The Australian Road Safety Foundation is a not-for-profit organization whose charter is to reduce serious accidents on our roads through training and education. Car Business donates to the ARSF for every car we sell. If you'd like to support this worthwhile foundation, donate to the cause, become a member today or just buy your next new car from Car Business