Hi, Bob Aldons, The Car Guy, responding to some irresponsible journalism from Rita Bonivento and posted on the AutoGuru website about your New Car Warranty.
The Auto Guru website is privately owned it seems and is an independent workshop provider – they sign up workshops and do the marketing for them. The particular item in this story by Bonivento that worries me is that franchise dealers make an "enormous 64% average profit margin". This is so wrong, that it's laughable. Being a former franchise dealer I can promise, hand on my heart, that franchise dealers DON'T make anywhere near that margin. The figure quoted, in fact by the ACCC is erroneous. That figure is actually a gross profit margin, without expenses like wages, rent, tools and equipment, leases and lots of other expenses. New Car Warranty is important.
Bonivento, as an advocate for Auto Guru, is creating fear and doubt in the market to benefit the company she's writing for. Auto Guru is similar to Ultra Tune, Midas, K-Mart Tyre and Auto, as well as the plethora of real independent workshops operating in Australia. Arguably, Auto Guru takes a fee from any service booking made with any of their networks.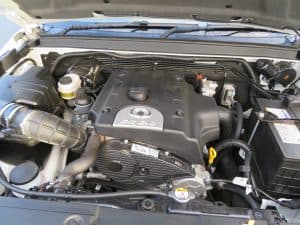 My advice, to any new car owner wanting to service their vehicle, is to service it under the manufacturers capped price service program during the new car warranty period and at least 2 years beyond that. After the new car warranty plus 2 years has passed, then, by all means, check out the prices that independent workshops offer.
Finally, here are a couple of bits of information that might benefit anyone thinking about servicing their new car.
Whoever is servicing your car, make sure that the service is stamped in the service log book. I know that franchise dealers have a process for this, but my experience with independents is that they don't. This affects the future resale value of the car.
Generally, independents don't have the ability to check for in-service updates – franchise dealers do.
Independents don't check for recalls announced by the manufacturer. And that could be dangerous for you and your family.
The price differential quoted of 'up to 30%' just doesn't' make any sense. Rather than just assuming that an independent is cheaper, makes sure that you compare prices. In the last 10 years, manufacturers (Toyota was first, Mitsubishi was next and now most manufacturers have a capped price program, at least during their warranty period) have reduced the in dealer cost of services.
So here's the verbatim from Bonivento. Have a read but make sure that you seek independent advice on your New Car Warranty servicing.
"Clever marketing has resulted in the common misconception that using an independent workshop or parts will affect your warranty.
This simply isn't true. In fact, it's a load of baloney!
The ACCC states that any qualified mechanical repairer can carry out logbook servicing as per manufacturer specifications, without compromising your New Car or Manufacturer's Warranty.
They just completed a 12-month investigation into the new car retailing industry.
It revealed that dealerships continually withhold critical data from independent repairers. This data is crucial to completing servicing to the manufacturer's specifications.
That seems a little unfair.
They also found that dealerships enjoy an enormous 64% average profit margin on vehicle servicing and repairs, a margin they have fiercely protected for obvious reasons!
That's downright scandalous!
Because the manufacturers keep telling us they won't honour a new car warranty if the vehicle has been touched by a mechanic outside of their network, car owners are having a tough time enforcing their warranty rights.
Read the FAQ's here.
Click here to read a summary of the ACCC report.
Here's some awesome news…
AutoGuru is Australia's #1 aftermarket car servicing and repairs booking website, offering upfront pricing from a National network of 1600 trusted mechanics, so you can search and book local mechanics online 24/7.
We supply all workshops in our network with accurate servicing information so that they can confidently carry out logbook servicing to the manufacturer's specifications, keeping your New Car Warranty intact.
Our qualified mechanics are able to carry out logbook servicing and repairs at a fraction of the cost at the dealership, saving you up to 30% on average!
Search. Book. Happy Days."