The Koenigsegg Agera RS breaks another high-speed record
NOVEMBER 6, 2017
There are fast cars and then there are FAST cars. Volkswagen division Bugatti has held a couple of crazy land speed records for a while until Christian von Koenigsegg's company decided to put an end to Bugatti being on the top step of the podium. If money is absolutely no object, then there will be Bugatti owners trading in their Chrion's and Veyron's for the Keonisegg Agera RS. Unfortunately for us, you'll either need to hire your own stretch of long straight road, or take your car to Nevada to imitate this run – then again if the Northern Territory government lifts the speed limit, then perhaps there would be an opporutiny.
From my colleagues at autoweek, have a look at the video but make sure you watch both runs.
"It looks like the Koenigsegg Agera RS is now the fastest production car in the world. After recently toppling Bugatti's impressive zero to 249 mph to zero record, the team tackled the overall top speed record in Nevada. According to the video, the Koenigsegg Agera RS topped out at 284 mph on its second run — averaging 277.9 mph after both runs.
While that itself is kind of shocking, watching the run from driver's perspective is intense. The above video shows just that and features Koenigsegg factory driver Niklas Lilja hitting nearly 300 mph. Of course, the video is not nearly as thrilling as what it must have felt like to hit those speeds, but it is interesting to see the 270-plus mph.
Last month, Bugatti set an acceleration and deceleration record, taking the Chiron hypercar from a dead stop to 248.5 mph (400 km/h) then back to a stop again in a mind-bending 42 …
For those out of the loop, the Koenigsegg Agera RS is a twin-turbocharged 5.0-liter V8-powered Swedish hypercar. Responsible for sending the power to the pavement was reportedly a set of Michelin Pilot Sport Cup2 tires — the standard tire for the Agera — which seemed to survive the high-speed stint without a hitch.
According to Jim Lau from Racelogic — the folks who helped verify the speed with various VBox data loggers — the event was actually put on by Koenigsegg owners. Lau also said that, since the event wasn't a tightly embargoed automaker event, some misinformation was leaking throughout the day — like a reported top speed of 291 mph. The team later crunched the numbers and found out that the number was simply a glitch.
Regardless of glitches, the run is incredible to watch. Check it out above."
Find One
If you're hunting around for a great price on your next new car, perhaps you should call the auto expert, Car Business. And no, The Keonisegg Agera RS and Bugatti Chiron aren't generally on my list, but I'd be happy to track one down for you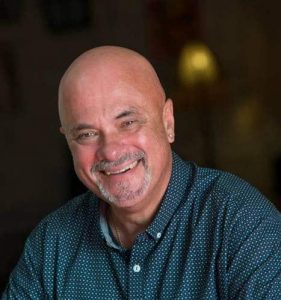 My company, based on the north side of Brisbane, will return your inquiry within 24 hours and make the process of buying your new car easy and stress-free. I protect you from the pressure exerted by car dealer's salespeople. There isn't any obligation – just a pretty significant saving.
You're where? Seriously, my services are available for you in any Australian state and territory: from Darwin to Hobart, Cairns to Perth.
If you've got a vehicle to trade, we have some clever ways to maximize the value – from used car dealers keen for your car to assist you to sell it privately. Finance and Insurance? We can handle that too, and we promise you will not be paying exorbitant dealer markups there either.
So, to get the best new car price, talk to others and then talk me. I've got the experience to handle the dealers and achieve the lowest new car prices. If you think you're entitled to fleet pricing, I can often get better than that too. Whether you're a small fleet or a large national fleet, Car Business will go to work and get that price down. Lower new car prices are my goal. So you'll get the best prices from us rather than hoping you can help yourself.
If I can't get you the best new car price, better than you can get yourself from a car dealer, we won't charge you any fee. No Saving, No Fee. – that's what you should expect from a car buying expert. 
Car Business WILL save you money on your next new car purchase – guaranteed
Read more: