Hello. Bob Aldons, The Car Guy, writing to you on Queensland Election Day 2017. Infiniti has struggled somewhat to get a foothold in the Australian luxury car market. Why? Their quality is world class, they have great designers and engineers, but still the volumes probably required have escaped them.  I hark back to the launch of Lexus in Australia, where the first couple of models were firmly based on the Toyota donor car – ES300 and LS400 were arguably a Camry and Landcruiser. I was a Toyota dealer way back then and was a bit miffed that Toyota would take away some of my markets. Lexus has come a long way since then and Nissan through their Luxury brand Infiniti obviously thought that they could do the same. Infiniti has introduced a brand new model on a brand new platform with world-class tech in this Infiniti QX50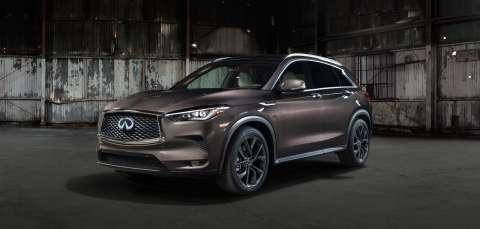 In their own words – here's a bit about the Infiniti QX50 due for release at the Los Angeles motor show (starts December 1st) in a few days
VC-Turbo: The world's first production-ready variable compression ratio engine
All-new platform provides unrivaled refinement, rigidity and interior space
ProPILOT Assist: Intuitive technologies support the driver and keep occupants safe and connected
Distinctive proportions, with INFINITI's signature Powerful Elegance design
"Hong Kong – The new Infiniti QX50 is the most compelling INFINITI to date. A premium mid-size SUV with world-first technologies, stand-out design and unrivalled interior space, on an entirely new platform.
"The Infiniti QX50 is the most important vehicle we have ever launched, and it embodies everything the brand stands for: Beautiful design, advanced technology and empowering performance.  As a premium, mid-size SUV, It's the right vehicle at the right time in one of the world's fastest growing segments."
Christian Meunier, INFINITI Global Division Vice President
VC-Turbo – the world's first production-ready variable compression ratio engine
"Variable compression ratio technology represents a breakthrough in powertrain development. The QX50, powered by our VC-Turbo, is the first production vehicle ever to give drivers an engine that transforms on demand, setting a new benchmark for powertrain capability and refinement."
Christian Meunier, INFINITI Global Division Vice President
The VC-Turbo engine is the world's first production-ready variable compression ratio engine, transforming on demand. A breakthrough in combustion engine design, the 2.0-litre VC-Turbo engine adjusts its compression ratio to optimize power and efficiency. It combines the power of a 2.0-litre turbocharged gasoline engine with the torque and efficiency of a four-cylinder diesel engine. A compelling alternative to diesel, it challenges the notion that only hybrid and diesel powertrains can deliver high torque and efficiency.
A multi-link system continuously raises or lowers the pistons' reach to transform the compression ratio. High compression ratios aid efficiency, while low ratios enable greater power and torque. The VC-Turbo offers any compression ratio between 8:1 (for performance) and 14:1 (for efficiency), maximizing driver control.
The engine delivers 268 hp (200 kW) and 280 lb ft (380 Nm), a best-in-class combination of four-cylinder power and torque. The QX50 delivers fuel economy of 27 mpg (US combined, front-wheel drive; 26 mpg all-wheel drive). Front-wheel drive models offer a 35% improvement in fuel efficiency over the previous V6 gasoline QX50; all-wheel drive models offer a 30% improvement.
The engine is paired with a continuously-variable transmission (CVT), for seamless power delivery. Its infinite number of gears perfectly matches the engine's ability to transform.
All-new platform with predictive, predictable ride and handling
"The SUV crossover market is the number one premium segment globally. The QX50 is INFINITI's core model and offers premium buyers everything they could want from a vehicle of this type, thanks in part to the development of an all-new platform that an ideal combination of roominess and packaging efficiency."
François Bancon, Vice President, Product and Programs
The QX50 is built an all-new platform, featuring a front-engine, front-wheel drive-based layout. Engineered with flexibility of application in mind, the new platform sets new standards for refinement, rigidity and interior space in the compact premium SUV segment.
The platform's layout allows for higher levels of packaging efficiency than before, resulting in the QX50's ideal interior proportions for passengers and cargo.
The QX50 represents the first automotive use of SHF (Super High Formability) 980 MPa high-tensile steel, further strengthening the all-new platform. The high-tensile material can be molded into unprecedented shapes, saving weight and representing a torsional rigidity improvement of 23% over the current QX50. This segment-leading rigidity allows the car to resist flex and vibrations, as well as reduce the level of noise transmitted to the cabin.
New ProPILOT Assist technologies support single-lane driving
"INFINITI's ProPILOT Assist technologies offer support when needed and add to the enjoyment and confidence of the driver. Our intention is to empower the driver and enhance feelings of pleasure behind the wheel, not to remove the driver from the equation. The brand new QX50 will set a new benchmark in the biggest premium segment."
François Bancon, Vice President, Product and Programs
INFINITI's customers have stated their desire to remain a key element in the driving equation, so the brand's vision for autonomous driving is a step removed from the notion of fully-autonomous 'driverless' motoring embraced by some carmakers.
Allowing drivers to retain ultimate control over their vehicle, the 'co-pilot' function of INFINITI's autonomous drive support technologies empowers and gives confidence to the driver, and 'delegates' more onerous driving tasks to the machine.
In the Infiniti QX50, ProPILOT Assist technologies help the driver control acceleration, braking and steering during single-lane highway driving, placing them in total control. ProPILOT Assist is designed to add to driving enjoyment and confidence, and is available at the push of a button. "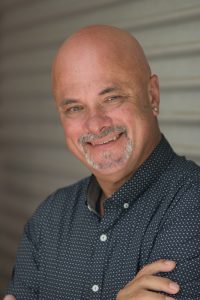 Bob Aldons is the owner and founder of The Car Guy, reviewing cars, reporting on Car Industry Matters, Car Tech and the world at large.
Find One
If you're hunting around for a great price on your next new car, you should call the auto expert, Bob Aldons from Car Business. My company, a car Broker, Car Buyers Agent or Car Buyers Advocate based on the north side of Brisbane, will return your inquiry within 24 hours and make the process of buying a new car easy and stress-free. Are you tired of salesperson tricks? I protect you from the pressure exerted by car dealer's salespeople. There isn't any obligation – just a pretty significant saving.
You're where? Seriously, my services are available for you in any Australian state and territory: from Darwin to Hobart, Cairns to Perth.  Car Broker Brisbane, Sydney, Melbourne, Adelaide, Perth, Hobart, and Darwin – I'm available when you need me to be.
Here's an example
Matt wanted to purchase a Mazda 3 SP25 GT Manual Hatch. The retail value, drive away on that car is around $35,000. Car Business managed to purchase the same car for $28, 123.90 and with our fee Matt paid $25, 588, a saving of over $6000. And how do we know? Another customer, (looking for a new Holden HSV) just paid $35,000 for the same car – but he did it himself, without our assistance
If you've got a vehicle to trade, we have some clever ways to maximize the value – from used car dealers keen for your car to assist you to sell it privately. Finance and Insurance? We can handle that too, and we promise you will not be paying exorbitant dealer markups there either.
Trade In Value Example
2014 Jeep Cherokee Limited. Average dealer trade value – $16500. We achieved $22,000
2014 Volkswagen Tiguan 118TSI. Average dealer trade value – $14000. We achieved $16000
So, to get the best new car price, talk to others and then talk me. I've got the experience to handle the dealers and achieve the lowest new car prices. If you think you're entitled to fleet pricing, I can often get better than that too. Whether you're a small fleet or a large national fleet, Car Business will go to work and get that price down. Lower new car prices are my goal. So you'll get the best prices from us rather than hoping you can help yourself.
If I can't get you the best new car price, better than you can get yourself from a car dealer, we won't charge you any fee. No Saving, No Fee. – that's what you should expect from a car buying expert. 
Car Business WILL save you money on your next new car purchase – guaranteed