What's in a name? Hyundai Palisade?
According to US-based online news Autoblog.com, a new Hyundai 8-seat model will be launched at the LA motor show this month and is monikered as the Hyundai Palisade.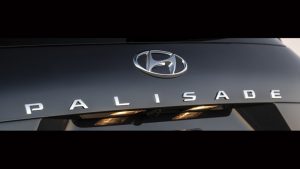 "The reports we've been hearing about Hyundai's new three-row SUV are right, it's going to be called the Palisade and be revealed at this year's Los Angeles Auto Show. Coming for model year 2020, it'll be Hyundai's new flagship SUV with eight-passenger capability.
For those counting, that's one more than the Santa Fe it will be replacing.
Hyundai released one teaser image for us to check out, but it doesn't tell us much of anything about the big SUV. We've been seeing plenty of spy shots of the truck over the past few months that do give us an idea of what to expect, though. Based on the Grandmaster Concept, the three-row SUV looks like it has a luxurious interior. Spy shots show split headlight modules and a large, cascading grille too. It's going to be big.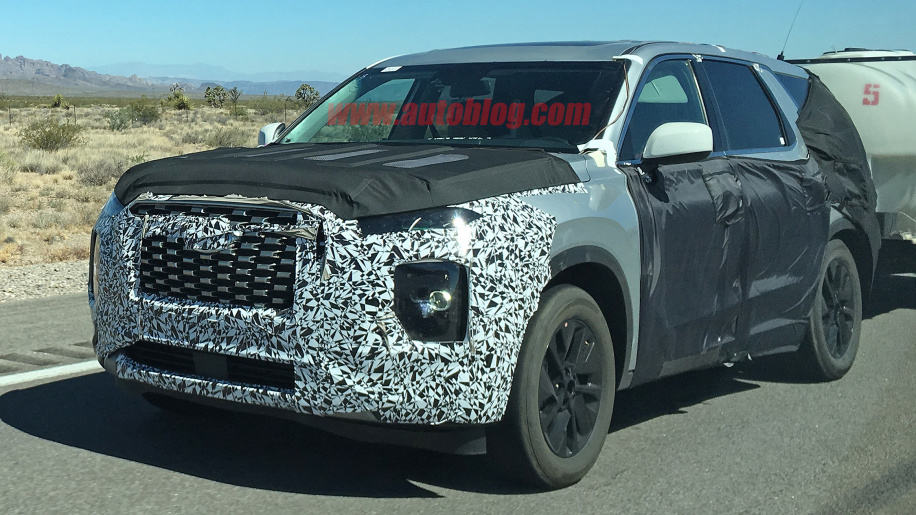 Hyundai tends to name its vehicles after exotic locations, and this one is no different. Palisade refers to the Pacific Palisades, an affluent neighbourhood on the coast of Southern California.
You might be more likely to see Bentleys and Range Rovers roaming the streets in this area, but Hyundai is adopting it nonetheless.
We'll be able to say more come LA Auto Showtime, but for now, Hyundai says the Hyundai Palisade will be available in the summer of 2019 for the U.S. market.
When the Hyundai Palisade does arrive, it will be facing a crowded market of others all elbowing for the same piece of the pie.
Coming out with a large SUV never seems like a bad idea these days with how the market always receives them, but we'll see how well Hyundai can teach everybody to look for the Palisade nameplate instead of the Santa Fe now."
It looks big as in American big. Whether that translates to improved sales here in Australia is anyone's guess.
I don't review or write for Hyundai, but I do for Kia. And it will be very interesting to see whether there will be a Kia version to replace the Sorento in due course.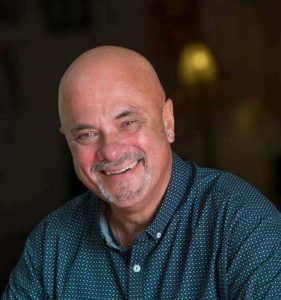 Hi,  Bob Aldons here, the owner and founder of The Car Guy, and Car Business, reviewing cars, reporting on car industry matters, car tech, Formula 1, buying #anynewcarcheaper and the world at large.
I've spent the last forty years immersed in the automotive industry from salesman to the owner of a 7 brand multi-franchise dealership. I know cars.
Find One
If you're hunting around for a great price on your next new car, you should call the auto expert, Bob Aldons from Car Business.
My company, a Brisbane Car Broker, Car Buyers Agent or Car Buyers Advocate based on the north side of Brisbane, will return your inquiry within 24 hours and make the process of buying a new car easy and stress-free.
Are you tired of salesperson tricks? I protect you from the pressure exerted by car dealer's salespeople. There isn't any obligation – just a pretty significant saving.
You're where? Seriously, my services are available for you in any Australian state and territory: from Darwin to Hobart, Cairns to Perth.  Car Broker Brisbane, Sydney, Melbourne, Adelaide, Perth, Hobart, and Darwin – I'm available when you need me to be.
Whether you're a small fleet or a large national fleet, Car Business will go to work and get that price down. Lower new car prices are my goal. So you'll get the best prices from me rather than hoping you can help yourself.
If I can't get you the best new car price, better than you can get yourself from a car dealer, I won't charge you any fee. No Saving, No Fee. – that's what you should expect from a car buying expert.

Car Business WILL save you money on your next new car purchase – guaranteed

Australian Road Safety FoundationThe Australian Road Safety Foundation is a not-for-profit organization whose charter is to reduce serious accidents on our roads through training and education.
Car Business donates to the ARSF for every car we sell. If you'd like to support this worthwhile foundation, donate to the cause, become a member today or just buy your next new car through Car Business.
Hyundai Sante Fe – In Their Own Words