Hello, Bob Aldons, The Car Guy, with a press release from Holden. It's a singular shame that General Motors Holden's vehicle range is still lacking the quality of so many of the other brands in the market. Our Australian Holden's are built around the world – Europe, Korea and soon we'll be getting some high-performance vehicles from the USA. GM's Onstar technology has been available for around 20 years and we're finally getting it in Australia in 2019. Not before time, but let's hope that the vehicle quality, particularly for the Euro Commodore is of a high standard.
Onstar is supposed to bring game-changing technology and Holden is to become the regional hub for the Asia Pacific region. So, in their own words, here's GMH's explanation of Onstar.
It's a real shame that GM didn't have the faith in Australian build to continue the plant in Elizabeth South Australia. Holden's closure also had a flow-on effect with Toyota. If Holden had stayed so perhaps would Toyota. It just seems to me that the US masters, General Motors, continued to get the large car thing so wrong. Australia lost its love affair with large cars nearly 10 years ago – so much more could have been achieved with a small car and a small SUV being built here. If only?
"Holden Confirms Game-changing Onstar Technology Coming In 2019
Safety, Security and Connectivity – OnStar to revolutionise customer experience
Holden to become the regional hub for OnStar in Asia Pacific, with Australia the first country to come on-line
Australian-based call centre to offer the human touch OnStar is renowned for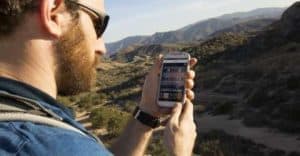 GM started the connected car revolution 20 years ago, with the launch of OnStar and continues to deliver innovative solutions at a scale unmatched by anyone in the industry. Now Holden has confirmed that cutting-edge OnStar technology will be rolled out across the Holden portfolio from 2019 – offering customers connectivity and peace of mind like no other brand. Holden will be launching OnStar in 2019 initially with the Equinox SUV and then progressively rolling the technology out across all Holden products
Originally launched in North America in 1996, OnStar offers emergency, security, navigation, connections and vehicle manager services and will be available in Holden vehicles through a subscription model. OnStar serves nearly 13 million members in the U.S., Canada, China, Mexico, Europe and South America. Offering a range of standard, subscription and a la carte services such as the MyBrand mobile app, Advanced Diagnostics, Automatic Crash Response, Stolen Vehicle Assistance, AtYourService, OnStar Smart Driver and 4G LTE Wi-Fi.
In 2016, OnStar surpassed 1.5 billion customer interactions and leads the industry with nearly six million 4G LTE Wi-Fi equipped-vehicles world-wide.
OnStar offerings are broken into five key streams:
Emergency: 
Automatic Crash Response, Emergency Services, Crisis Assist and Roadside Assistance
Security:
Stolen Vehicle Assistance, including Remote Ignition Block, Stolen Vehicle Slowdown, and Theft Alarm Notification, Family Link
Navigation & Commerce 
Turn-By-Turn Navigation and the 'At Your Service' Marketplace
Connectivity:
OnStar with 4G LTE and Wi-Fi Hotspot and Hands-Free Calling.
Vehicle Management: 
Advanced Diagnostics, OnStar Smart Driver, Remote Access and Location Manager
OnStar will offer Australian customers a proven automatic crash and emergency response feature, the ultimate peace of mind, utilising GPS satellites and enhanced mobile capability to provide greater accuracy of location and greater coverage to get emergency services to customers wherever they need them.
OnStar will also provide unmatched security with the ability to protect your vehicle by providing alerts should the vehicle move away from its defined location, ignition blocking, and remote slow-down of confirmed stolen vehicles.
Providing real-time health checks of your vehicle to better tailor maintenance requirements to your specific driving conditions, and allows customers to use their mobile phone to monitor and track the health and service requirements of their vehicles via the MyHolden app.
The convenience of being able to remotely lock and unlock your vehicle wherever you might be in the world as well as assistance in helping you to find your vehicle in a crowded car park not just through location but by remote activation of the vehicle horn and hazard flashers
Furthermore, OnStar provides the ability to become a safer and more fuel-efficient driver by obtaining direct feedback on your driving style and techniques.
For fleet users, Holden will be able to provide a range of services to assist companies to promote a safe workplace when employees are in vehicles as well as full telematics capability.
"While OnStar uses very powerful and advanced technologies to deliver its services in the car and via the web and smart devices, it is simple and easy for the customer to use," said Peter Keley, Managing Director, OnStar General Motors International.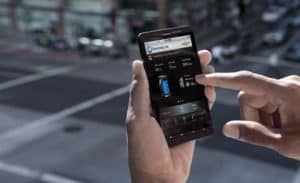 "OnStar's human touch is what makes it unique and differentiates it from other telematics services in the market. And the above is just the beginning. Once we connect you to your car remotely the possibilities to create experiences that make your drive more enjoyable and the way that we can enhance the usage of your time are endless.
"This is an important step as we will continue to grow GM's connected vehicle solutions in this region of the world in the coming years," said Mr Keley.
Additional information about the availability of Holden vehicles sold in Australian with OnStar service and pricing will be announced in due course.
At a glance, OnStar is planning to offer the following services in Australia as a minimum:
Automatic Crash Response
• 24/7 Emergency Services
• Stolen Vehicle Assistance
• Vehicle Diagnostics
• MyHolden Mobile Application
• Remote Start and Door Unlock
• In-vehicle 4G LTE Wi-Fi internet hotspots with ability to connect up to seven devices"
Find One
If you're hunting around for that great price, perhaps you should call the auto expert, Car Business. Our company, based on the north side of Brisbane, will return your inquiry within 24 hours and make the process of buying your new car easy and stress-free. We protect you from the pressure exerted by car dealer's salespeople. There isn't any obligation – just a pretty significant saving.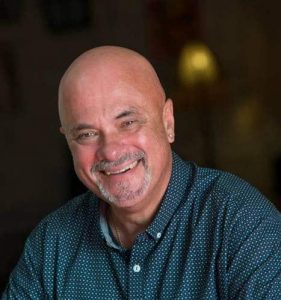 We can deal with you in any Australian state and territory: from Darwin to Hobart, Cairns to Perth. If you're buying a new supercar, it may be an issue, but any other brand is accessible.
If you've got a vehicle to trade, we have some clever ways to maximize the value – from used car dealers keen for your car to assist you to sell it privately. Finance and Insurance? We can handle that too, and we promise you will not be paying exorbitant dealer markups there either.
So, to get the best new car price, talk to others and then talk to Car Business. We have got the experience to handle the dealers and achieve the cheapest new car prices. If you think you're entitled to fleet pricing, we can often get better than that too. Whether you're a small fleet or a large national fleet, Car Business will go to work and get that price down. Cheaper new car prices are our goal. So you'll get the best Ford prices from us rather than hoping you can help yourself.
If we can't get you the best new car price, better than you can get yourself from a car dealer, we won't charge you any fee. No Win No Fee. – that's what you should expect from a car buying expert. 
Car Business WILL save you money on your next new car purchase – guaranteed