When the Fiat Abarth 124 Spider launched a couple of years ago, I'd just sold my Alfa Romeo 4C and was looking for a replacement.
The Alfa Romeo Giulia hadn't arrived in Australia but it was on my wish list along with a couple of other brands. I read extensively about the Fiat Abarth 124 Spider and the comments coming from the press were mixed. Ultimately the Fiat stayed where it was in the dealer showroom and I waited for my Giulia QV.
Hi, Bob Aldons, The Car Guy, with info about the very attractive Fiat Abarth 124 Spider.
I wasn't disappointed that I'd waited as the QV was all sorts of luxury performance vehicle and it fitted nicely into The Car Guy's garage.
Subsequently to the Alfa being stolen last year, I ended up in a BMW M3, but I'm getting itchy feet for another Italian motor. Not that I'm heading for the Fiat Abarth 124 Spider, but I came across a review on YouTube about it so I thought I'd share the opinions of Tom Holland from Throttle House.
Throttle House is a Canadian based company that "reviews the latest and greatest in the automotive industry. You won't find boring spec sheet regurgitation here. Instead, you can expect detailed road and track tests that include drag races, timed laps, and general silliness with the fastest cars… we promise not to be dull"
Alfa Romeo Giulia coupe on the way with F1 tech, report says          2018 Alfa Romeo Stelvio Quadrifoglio first drive – Scoop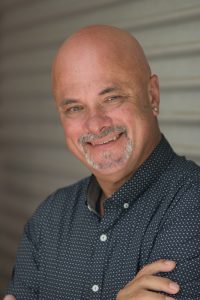 I'm Bob Aldons, the owner and founder of The Car Guy and Car Business. I'm reviewing cars, reporting on car business matters, car tech, helping customers buy new cars at low low prices and the car world at large. Since 1978 I've been immersed in the automotive industry from salesman to the owner of a 7 brand multi-franchise dealership and now as a car writer and car broker. I know cars.
Find One
If you're hunting around for a great price on your next new car, you should call me, the auto expert, Bob Aldons from Car Business. My company, a Car Broker, Car Buyers Agent or Car Buyers Advocate based on the north side of Brisbane, will return your inquiry within 24 hours and make the process of buying a new car easy and stress-free.
Are you tired of salesperson tricks? I protect you from the pressure exerted by car dealer's salespeople. There isn't any obligation – just a pretty significant saving.
Whilst I'm based at Redcliffe, just north of Brisbane and concentrate on Queenslander, my services are available for you in any Australian state and territory: from Darwin to Hobart, Cairns to Perth.  Car Broker Brisbane, Sydney, Melbourne, Adelaide, Perth, Hobart, and Darwin – I'm available when you need me to be.
Whether you're a small fleet or a large national fleet, Car Business will go to work and get that price down. Lower new car prices are my goal. So you'll get the best prices from us rather than hoping you can help yourself.
If I can't get you the best new car price, better than you can get yourself from a car dealer, I won't charge you any fee. No Saving, No Fee. – that's what you should expect from a car buying expert. 

Car Business WILL save you money on your next new car purchase – guaranteed

The Australian Road Safety Foundation is a not-for-profit organization whose charter is to reduce serious accidents on our roads through training and education. Car Business donates to the ARSF for every car I sell. If you'd like to support this worthwhile foundation, donate to the cause, become a member today or just buy your next new car from Car Business.