I've known Malcolm Meninga for a while – I first met Mal about 10 years ago but came to know him personally in 2011 when he helped facilitate sponsorship of the Queensland Rugby League and involvement of the Jeep Dealers of Queensland with the Queensland Origin Team. The Mal Meninga I know is a pretty deep thinker. He, of course, was the coach of the all-conquering Queensland team in their years of dominance between 2006 and 2013 where the team swept all before it. In the last 11 years, Queensland has taken out 10 series only missing out in 2014. 8 victories in a row and 10 in 11 years is a formidable record and arguably one that won't be repeated at least in my lifetime.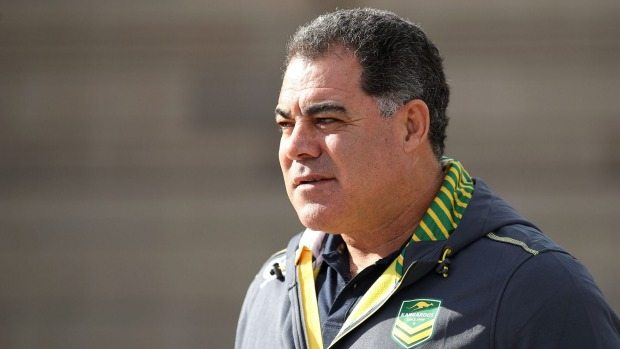 Mal doesn't take anything away from the players – he's not the type of person to say that he did it rather, insisting that the players are the ones that commit to the legend that Queensland has achieved. And onto the role as the National coach of the Australian Rugby League team, when I was talking to him after his appointment, his goal was to reinvigorate the green and gold and to make the jersey the ultimate goal for every player.
And I read with great interest the creation of The Kangaroos Ode. Written by Mal and Sam Thaiday, I think this epitomizes everything that Malcolm is and wants to be. So just take your time and read The Kangaroos Ode. It's not only what the Australian Rugby League team is about, but it probably represents what our country is all about. God Bless Australia. So, read it once and then read it again. The Ode begins to mean more and more each time.
RISE is often said and RISE is often heard, but it's more than just four letters…it's more than just a word
RISE is the beaches, towns and desert core
RISE is the people from every foreign shore
RISE is realising we come from sacred land
RISE is all our players, our coach, and every fan
RISE is bigger than self, it's all for your team
RISE is every kid, whoever dared to dream
RISE is the players laying their bodies on the line
RISE is for our country…That shiver down our spine
RISE is our colours, the chevron, the emblem in our heart
RISE is more than just taking part
RISE is in the stories that our legends past have told
RISE is never backing down … RISE is green and gold