Hi Bob Aldons, The Car Guy with the latest press information from Mercedes-AMG Petronas Motorsport. As I alluded to recently, I'm getting access to the Press information directly from the PR people. Here's the latest issue.
Tales from the paddock – Valtteri Bottas: "Most of all I'm looking forward to winning – and hopefully on a regular basis!"
Here we go again! The new Formula 1 season begins in Melbourne this weekend. Valtteri Bottas tells us what he is looking forward to most in 2018.
News from the Mercedes-AMG motorsport teams
Three questions for Valtteri Bottas
Social media news: What's new online?
News snippets
Melbourne, here we come: After clocking up 4,841 test kilometres during the winter visit to Barcelona, a journey of just under 17,000 kilometres from Brackley to Melbourne and 119 days since the 2017 season finale in Abu Dhabi, the lights on the gantry will, at last, be going out again this Sunday as the 2018 Australian Grand Prix gets underway. The traditional season opener in Albert Park has brought Mercedes-AMG Petronas Motorsport three victories over the past four years (one for Lewis Hamilton, two for Nico Rosberg) and four pole positions (all for Lewis). Drivers for the team have made seven podium appearances in Melbourne during this period. Cars powered by a Mercedes-Benz engine have registered ten wins and pole positions in Australia, 19 front row starts and 27 podium finishes.
Motor racing history brought alive: In 2018, Mercedes-AMG Motorsport celebrates its 30th year in the DTM. The Mercedes-Benz Museum in Stuttgart is staging a special exhibition, 30 Jahre DTM (30 Years DTM), from now until 6th May. On display are the cars driven by four previous championship-winners: Klaus Ludwig (1994), Bernd Schneider (2003), Gary Paffett (2005) and Paul Di Resta (2010). In the atrium is the Mercedes-AMG C 63 DTM driven by Robert Wickens in the 2015 campaign.
There are further opportunities to reminisce about motorsport history at two upcoming trade fairs: Techno-Classica in Essen (21st – 25th March) and Retro Classics in Stuttgart (22nd – 25th March). While a historic Atego racing truck from 1998 enthrals visitors with its 1,500bhp 12-litre engine in Stuttgart, the Rekordjäger und Meisterfahrer (Record breakers and champion drivers) exhibition in Essen commemorates a series of outstanding racing successes in the history of the Mercedes-Benz brand. It includes the legendary W 154 driven by Rudolf Caracciola in the 1938 season as well as Lewis Hamilton's world championship-winning F1 W05 Hybrid from the 2014 season.
Podium finish at Sebring: The Sebring International Raceway in Florida (approximately six kilometres in length) is proving to be a happy hunting ground for the Mercedes-AMG GT3. Following last year's victory in the 12-hour race, the Mercedes-AMG team Riley Motorsports were back on the podium in this legendary classic. In a pulsating race, Jeroen Bleekemolen (NED), Ben Keating (USA) and Luca Stolz (GER) secured third place in the GTD class. They also took the lead in the drivers' and team standings of the North American Endurance Cup (NAEC) in which they are the reigning champions. The two AMG Customer Racing teams, SunEnergy1 Racing and P1 Motorsports, finished tenth and 14th respectively at Sebring and are currently in equal seventh place in the Endurance class. There are now two remaining fixtures in the NAEC: the six-hour race at Watkins Glen and the ten-hour race at Road Atlanta (Petit Le Mans). The Mercedes-AMG outfit Riley Motorsports also made up ground in the overall standings of the IMSA WeatherTech SportsCar Championship and are currently second in the team championship after two of the twelve rounds.
Four Top Ten finishes for the Mercedes-AMG GT4: Four of the nine Mercedes-AMG GT4s came home among the Top Ten in Round 2 of the IMSA Continental Tire SportsCar Challenge which was contested as part of the 12-hour race at Sebring. The best result for a car built in Affalterbach was secured by the Stephen Cameron Racing duo of Ari Balogh and Greg Liefooghe (both USA) who finished fourth, missing out on the podium by a narrow margin of 4.342 seconds. The team with the biggest points haul from Sebring were TGM. The AGM Customer Racing outfit registered a P8 finish for Owen Trinkler and Hugh Plumb (both USA) and a P9 for Ted Giovanis and Guy Cosmo (both USA). They are currently placed third in the IMSA Continental Tire Sports Car Challenge, just ahead of Team Winward Racing / HTP Motorsport whose two drivers, Indy Dontje (NED) and Bryce Ward (USA), claimed tenth spot.
It's now one whole year since you first drove competitively for Mercedes-AMG Petronas Motorsport. How have the past twelve months been for you? Three questions for Valtteri Bottas
Valtteri Bottas: The beginning was a very hectic period because, with Nico retiring in such an unexpected fashion, I had very little time to get to know the ropes. Looking at the big picture, there were some very good moments last season, but my performance has not been consistent enough yet. All in all, I've had a lot to learn. The challenge for me this year is to put what I've already learned to good use on the track.
Who will be among the front-runners this year?
Valtteri Bottas: That's always hard to say based on the test results. You never know how much or how little fuel the teams have on board and what engine settings they are using. I think it could develop into an exciting contest between us, Red Bull and Ferrari. Hopefully with us as ultimate winners.
What are you looking forward to most during the season?
Valtteri Bottas: Winning – and hopefully on a regular basis! Also, I'm looking forward to Hockenheim. I've always liked the track – I finished second there in 2014. This year, we have the added factor that it's almost a home fixture for Mercedes, with Stuttgart being not all that far away.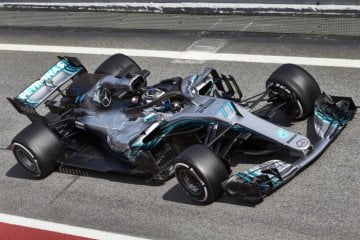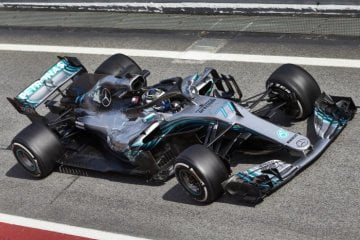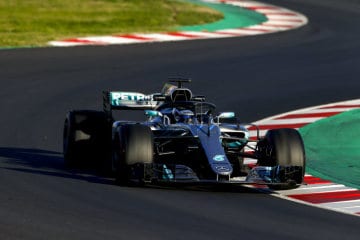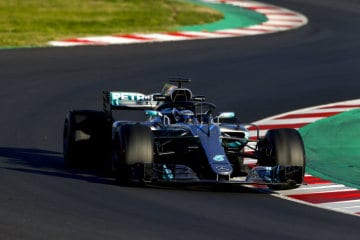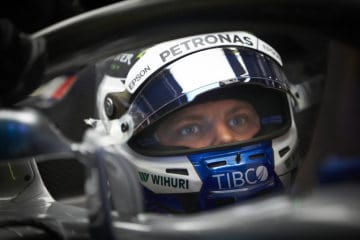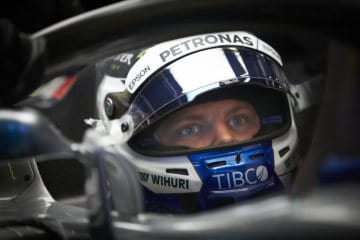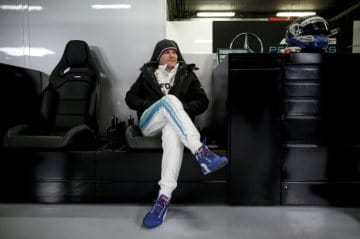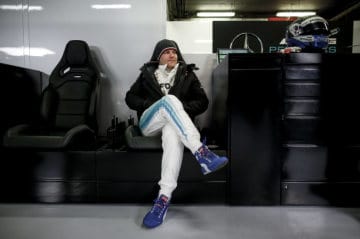 Social Media News
#Thingstopack: The Formula 1 teams are arriving for the season opener in Australia with more than 60 tonnes of cargo each – in our case, 40 tonnes by air and 23 tonnes by sea. But what does this massive amount of freight consist of? Pretty much the lot, as it turns out …
Watch video clip: www.youtube.com/watch?v=8NX_xcYcBmU
#Lewis&Friends: One of Lewis Hamilton's biggest fans, Little Lewis, wrote him a letter. Unfortunately, the letter was mislaid and only resurfaced when it was discovered in the freight by one of the Team. We had to do something about it. Little Lewis HAD to come to the factory in Brackley and boy did we have a surprise in store for him!
Watch video clip: www.youtube.com/watch?v=5gP8Mk2k9vw
#TommyNow: To celebrate the team's new partnership with Tommy Hilfiger, Toto Wolff and Lewis Hamilton were in attendance at Milan Fashion Week.
Watch video clip: www.youtube.com/watch?v=J_x2fwGJemA
#R&TCentre: Lewis Hamilton and Valtteri Bottas were present for the opening of the brand-new PETRONAS Global Research and Technology Centre in Turin.
Watch video clip: www.youtube.com/watch?v=ao8IL_O5wpw
Bob Aldons is the owner and founder of The Car Guy, reviewing cars, reporting on Car Industry Matters, Car Tech and the world at large. He's spent the last forty years immersed in the automotive industry from salesman to the owner of a 7 brand multi-franchise dealership. Bob knows cars.
Find One
If you're hunting around for a great price on your next new car, you should call the auto expert, Bob Aldons from Car Business. My company, a car Broker, Car Buyers Agent or Car Buyers Advocate based on the north side of Brisbane, will return your inquiry within 24 hours and make the process of buying a new car easy and stress-free. Are you tired of salesperson tricks? I protect you from the pressure exerted by car dealer's salespeople. There isn't any obligation – just a pretty significant saving.
You're where? Seriously, my services are available for you in any Australian state and territory: from Darwin to Hobart, Cairns to Perth.  Car Broker Brisbane, Sydney, Melbourne, Adelaide, Perth, Hobart, and Darwin – I'm available when you need me to be.
Here's an example
Matt wanted to purchase a Mazda 3 SP25 GT Manual Hatch. The retail value, drive away on that car is around $35,000. Car Business managed to purchase the same car for $28, 123.90 and with our fee Matt paid $25, 588, a saving of over $6000. And how do we know? Another customer, (looking for a new Holden HSV) just paid $35,000 for the same car – but he did it himself, without our assistance
If you've got a vehicle to trade, we have some clever ways to maximize the value – from used car dealers keen for your car to assist you to sell it privately. Finance and Insurance? We can handle that too, and we promise you will not be paying exorbitant dealer markups there either.
Trade In Value Example
2014 Jeep Cherokee Limited. Average dealer trade value – $16500. We achieved $22,000
2014 Volkswagen Tiguan 118TSI. Average dealer trade value – $14000. We achieved $16000
So, to get the best new car price, talk to others and then talk me. I've got the experience to handle the dealers and achieve the lowest new car prices. If you think you're entitled to fleet pricing, I can often get better than that too. Whether you're a small fleet or a large national fleet, Car Business will go to work and get that price down. Lower new car prices are my goal. So you'll get the best prices from us rather than hoping you can help yourself.
If I can't get you the best new car price, better than you can get yourself from a car dealer, we won't charge you any fee. No Saving, No Fee. – that's what you should expect from a car buying expert. 
Car Business WILL save you money on your next new car purchase – guaranteed
The Australian Road Safety Foundation is a not-for-profit organization whose charter is to reduce serious accidents on our roads through training and education. Car Business donates to the ARSF for every car we sell. If you'd like to support this worthwhile foundation, donate to the cause or become a member today
In Closing
My car reviews aren't based on power performance or high-speed handling capacity. They're not based on 0-100 Kim/hr times either, and they're certainly not super luxury vehicles that many other "old timers" are feted on by the likes of Ferrari, Lamborghini, and Aston Martin.
Back when I started in the motor industry salespeople were schooled and skilled in a process called the road to the sale. Part of that process was a presentation of the car that the customer was ultimately considering the six position presentation showed the features, advantages, and benefits as it related to that specific car in the eyes and thought-process of that particular customer.
Those days of a true car sales professional seem to have gone.
Nowadays it seems that all salespeople want to do is accept that the customer knows everything about the car they're interested in, crunch the customer as quickly as possible and get onto the next sale
In my opinion, this is one of the reasons that there's such a high turnover in salespeople in this industry of ours. Now I think that I'm a car industry expert, not because I sell lots of cars, but, as I was taught over 40 years ago, time sells motor cars.
The more time you spend with a customer, the more information you provide them and the more you're there for them. Even AFTER they take delivery of their new car, the more repeat and referral business you'll get.
Typically second and subsequent sales only provide 10% of a car salespersons business. Referral business, where an existing customer refers a friend, relation or work colleague back to the selling salesperson as someone to trust and buy a car from, is even less – probably 5%
So, if you're a young salesperson reading this article, let me tell you that you should be getting 40-50% of your business from repeat and referral business. And how do you get that much? Well, that's a story for another article or an opportunity to join me in a training course.
Disclaimer
For your interest, my motoring reviews are my opinion of the vehicle I'm testing. The manufacturer or distributor, doesn't tell me what to write or ask for a 'nice' review. Nor am I paid for these reviews – I simply call it as I see it.
I often wonder about the 'truth' that I see from other motoring journalists. And I'm particularly referring to newspapers, online forums, and magazines where the company that owns the publication, receives substantial advertising support from the various manufacturers.
Do the owners or editors tell their journalists to go easy on the review? I'm not sure, never having been in that position. Would I turn to softer reviews if my company was being paid for good reviews? Not likely. My independence as a writer is not for sale. I'd rather say no than be bought.
In any case, If that ever happens, rest assured that I'll be telling that story with interest.