Hi, Bob Aldons, The Car Guy, reporting in after a very late night at the Hungarian Grand Prix.
Lewis Hamilton claimed a back to back win today with a very comfortable victory at the Hungarian Grand Prix. In fact, from my perspective, the race was pretty boring in the main other than Hamilton winning, the Vettel/Bottas tangle with 2 laps to go and the surge by Daniel Ricciardo from 14th to 4th. The Formula 1 teams take a well-earned summer holiday before heading to the Spa-Francorchamps circuit in Belgium on August 26th.
Lewis wins in Budapest with Valtteri in P5
Lewis claimed his 67th career victory – his fifth in 2018 and sixth at the Hungarian Grand Prix
Valtteri came home P5 after running P2 much of the race and defending the position strongly
Lewis (213 points) leads the Drivers' Championship by 24 points from Sebastian Vettel (189 points) with Valtteri (132 points) in P4
Mercedes-AMG Petronas Motorsport (345 points) leads Ferrari (335 points) by 10 points in the Constructors' Championship
Riccardo Musconi, Senior Race Engineer car #44, accepted the team's trophy on the podium
| | | | | |
| --- | --- | --- | --- | --- |
| Driver | Chassis No. | Grid | Result | Fastest Lap |
| Lewis Hamilton | F1 W09 EQ Power+/01 | P1 | P1 | 1:21.107 (Lap 63) |
| Valtteri Bottas | F1 W09 EQ Power+/04 | P2 | P5 | 1:21.736 (Lap 39) |

Lewis Hamilton 
We've definitely had ups and downs in this Championship, it's such a rollercoaster ride – but the team has just remained strong. We're in a great position right now, but what's important is that we don't drop the ball. The last two weekends have been such a blessing with the rain, I'm so grateful.
The guys have worked so hard this year, they really deserve a good result. There's still a lot of work to do because Ferrari is still slightly ahead of us, they had the pace this weekend, especially on this circuit. Today I had them covered, but had they been on pole, we would have struggled. So we've got some improvements to make in our overall package to try and close the gap to them, but I'm really happy with the job everyone's done so far, we just have to keep going.
The goal is now to really pull together and become even stronger for the second half. That will be key to add to what we've built in this first half of the season. I'm excited about the summer break; I will do different stuff over these two weeks, but I will be training through the whole period of time, trying to improve my physique.
Physicality-wise, I'm not struggling out there at all, but there are always areas where you can be better, and I want to make sure I come back with more energy so we can turn up the heat in the second half of the season.
Valtteri Bottas
It's a shame that I ended up in P5; we wanted more today and it would have been great to go into the summer break with a 1-2 finish. I was trying everything I could but the stint on the Soft tyres was just too long. In theory, a one-stop strategy should have worked but we had to stop earlier than we had planned to cover Kimi who pitted in the lap before me.
Until about 15 or 20 laps before the end our plan worked out well, we controlled the pace and there was no threat to my position. But then the rear tyres started to die. Towards the end of the race, I had an incident with Sebastian going into Turn 2 – he was on the outside, I still had my nose inside.
He turned in early, there was nowhere to go for me, so we touched and I had damage to my front wing. For me it was a racing incident – and so was the incident with Daniel. Again, I was on the inside, he was on the outside. Half of my front wing was missing at that time, I was locking up, and we touched. Now I'm looking forward to the next weeks, a bit of a break will be good, and then I want to come back stronger."
Toto Wolff
We came to Hungary with damage limitation as our motto, so it's pretty good to be leaving after out-scoring our rivals, even if by just a few small points. Lewis drove a faultless race: he made a perfect start, then started building the gap on the UltraSoft tyre.
He took that first set longer than we had planned before pitting, then managed the Soft extremely well to the finish. It's a simple race to summarise but that doesn't take anything away from the skill it took to deliver such a polished performance. In the other car, Valtteri drove what I think was his best race in his time so far at Mercedes.
He held position at the start and then did a perfect job after pitting early until he started to run out of tyres in the final laps. I saw the contacts with Sebastian and Daniel as racing incidents: he was on the dirty inside line in each case and was defending with everything he had left; the trouble was that he didn't have a lot left at that stage. He raced hard and fifth place is not much of a reward after that drive.
Lewis' win is the perfect way to finish the first part of the season but we know that this one is going down to the wire. The momentum swings one way then the next from weekend to weekend. We need to keep on taking it one race at a time if we want to come out on top.
James Allison
It is tempting to reach for the clichés about a bittersweet afternoon but actually, this just feels sweet. After a tough Friday at a track where we have not always prospered in recent years, today's result is the cherry on yesterday's cake.
We made brilliant starts thanks to great work by the team and both drivers, held position and then began running our race exactly to plan. Both cars performed strongly just when they needed to: Lewis was in control throughout, managing his pace and tyre temperatures with consummate skill.
Valtteri did an exceptional job, stopping very early to cover Kimi, and it was hugely disappointing for him that he was not able to bring home the P2 finish that his performance so richly deserved. Notwithstanding that, it was a fantastic win for Lewis and the team, which sends us into the summer break with a lovely feel-good factor.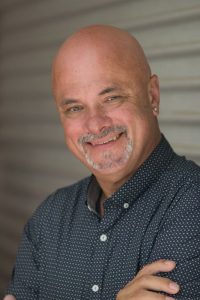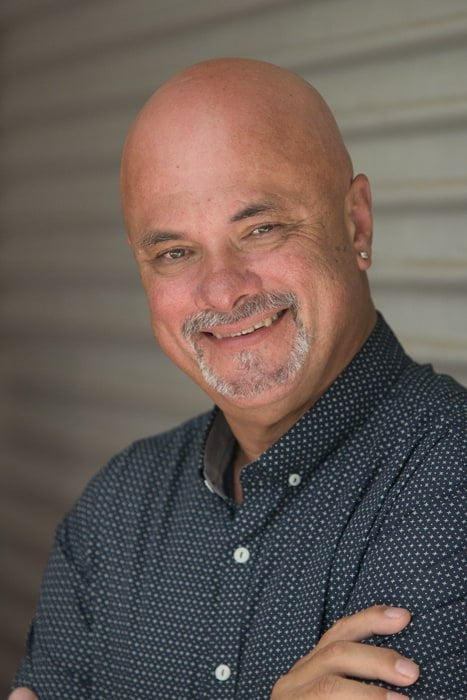 Bob Aldons is the owner and founder of The Car Guy, reviewing cars, reporting on Car Industry Matters, Car Tech and the world at large. He's spent the last forty years immersed in the automotive industry from salesman to the owner of a 7 brand multi-franchise dealership. Bob knows cars.
Find One
If you're hunting around for a great price on your next new car, you should call the auto expert, Bob Aldons from Car Business. My company, a car Broker, Car Buyers Agent or Car Buyers Advocate based on the north side of Brisbane, will return your inquiry within 24 hours and make the process of buying a new car easy and stress-free.
Are you tired of salesperson tricks? I protect you from the pressure exerted by car dealer's salespeople. There isn't any obligation – just a pretty significant saving.
You're where? Seriously, my services are available for you in any Australian state and territory: from Darwin to Hobart, Cairns to Perth.  Car Broker Brisbane, Sydney, Melbourne, Adelaide, Perth, Hobart, and Darwin – I'm available when you need me to be.
Whether you're a small fleet or a large national fleet, Car Business will go to work and get that price down. Lower new car prices are my goal. So you'll get the best prices from us rather than hoping you can help yourself.
If I can't get you the best new car price, better than you can get yourself from a car dealer, we won't charge you any fee. No Saving, No Fee. – that's what you should expect from a car buying expert. 
Car Business WILL save you money on your next new car purchase – guaranteed
The Australian Road Safety Foundation is a not-for-profit organization whose charter is to reduce serious accidents on our roads through training and education. Car Business donates to the ARSF for every car we sell. If you'd like to support this worthwhile foundation, donate to the cause, become a member today or just buy your next new car from Car Business
Formula 1 Steering Wheel – Mercedes-AMG Petronas  2018 Canadian Grand Prix – Sunday   Sky Garage for the Rich and Famous