Hi, Bob Aldons, The Car Guy, bright eyed and bushy tailed after watching the heroic Daniel Ricciardo go start to finish in the 2018 Monaco Grand Prix. And yes, this press release does come from Mercedes AMG Petronas Motorsport, but as a True Blue Aussie, I couldn't help myself. So at the same track that greeted Jack Brabham (1959) and Mark Weber (twice) as champions of Monaco, Our Daniel has redeemed himself from the 2016 Red Bull farce and taken the top step on the podium. God Bless Australia.
Lewis on the podium in Monaco, as Valtteri comes home fifth
Lewis ended today's Monaco Grand Prix in P3, his sixth podium in Monte Carlo
Valtteri finished today's race in P5
Lewis (110 points) leads the Drivers' Championship by 14 points from Sebastian Vettel (96 points) with Valtteri (68 points) in P4
Mercedes-AMG Petronas Motorsport (178 points) lead Ferrari (156 points) by 22 points in the Constructors' Championship
| | | | | |
| --- | --- | --- | --- | --- |
| Driver | Chassis No. | Grid | Result | Fastest Lap |
| Lewis Hamilton | F1 W09 EQ Power+/01 | P3 | P3 | 1:16.270 (Lap 15) |
| Valtteri Bottas | F1 W09 EQ Power+/04 | P5 | P5 | 1:16.312 (Lap 21) |

Lewis Hamilton
A big congratulations to Daniel, I'm really happy for him. He was so close to winning his first Monaco Grand Prix two years ago, so it's good for him to have it now. I'm happy with the weekend – we were the third quickest team and we almost got second. I'm grateful to only have lost three points to Sebastian in the championship fight – I'll take that and move forward. It wasn't a really difficult race, we just had to take the tyres go a long way; I didn't think they were going to go as far as they did. It's a shame that the race is unfortunately not as exciting as the whole spectacle of Monaco, especially since through practice there's no place like it and the track is just epic in Qualifying. We hope that Canada will suit our car a little bit better; but it will be another close fight, especially with the Ferrari.
Valtteri Bottas 
That's Monaco – sometimes a lot of things happen; sometimes nothing happens and you get a pretty uneventful race like today. I think we made the right choice with the SuperSoft tyre for my second stint, it felt like it was working better than the UltraSofts. The first stint was difficult because of the tyre drop-off, but the second stint was really good, I could put pressure on the cars ahead. I had more pace than the cars in front of me, and yet there was nothing I could do; even with the pace difference overtaking was impossible. We knew the weekend might be difficult and that's how it turned out to be, but we managed to do successful damage limitation. Qualifying P5 did not make that any easier for me and I don't think we could have done anything different today with the car we have. Montreal should be a better hunting ground for our car, so we hope for a better outcome in Canada.
Toto Wolff
In sport, you have to accept that there are days when you won't win and, if you'd offered us third and fifth before the weekend, we'd probably have taken it as a fair result. Congratulations to Daniel, he deserved the win and was the quickest man out there this weekend. It was a tough and frustrating afternoon for Lewis and Valtteri. Lewis suffered from graining on both tyre compounds which he had to manage through most of the race; we discussed making another stop but it would only have cost us positions, not gained any, so it was the right call to stay out. Valtteri ended up running most of the race on the best compound, the SuperSoft, but there was no way past Kimi so he had to follow him to the flag. Overall, this was a weekend of damage limitation for us and we can be pleased to leave Monaco in the lead of both championships. Now we will regroup and aim to return to winning form in Canada.
Andrew Shovlin
It was a frustrating afternoon in many ways, we finished where we started and never really had much opportunity to do any more. Our HyperSoft stints were weak on both cars, we suffered graining early on and fell back so stopped Lewis quite early for UltraSoft to avoid losing race time. Valtteri had a similar issue but we kept him out a bit longer as it wasn't really impacting his race. Our championship rivals were better at managing the HyperSoft today and we need to understand and improve before Montreal as it's likely to be even trickier there. With Valtteri, we decided to try the SuperSoft tyre as Lewis was feeling that the ultra was quite delicate and needed managing. This seemed to work well in terms of pace, with Valtteri catching the cars ahead quite quickly but there was no way to pass so he had a rather frustrating afternoon following Kimi for 46 laps. Lewis was concerned that he wouldn't get his tyres to the end as they opened up early on but after some degradation, they stabilised and he was able to keep pace with Vettel who seemed to have similar issues and Riccardo who was struggling with a power unit problem. Towards the end of the race, the midfield cars closed up which took away any real options to do anything under a safety car, so we just focused on bringing the cars home. Happily, we've not suffered too much of a dent in our championship today and we didn't come here expecting to be the benchmark, so overall we are not too disappointed. However, whilst Montreal should suit our car more, the tyres will play a big role in the strategy there and unlikely Monaco, you can overtake. So, we'll be working hard over the next few days to make sure we understand our weaknesses. We had a tough weekend in Monaco last year and finished first and second in Montreal a few days later so we are confident that we can recover our form and will be aiming to do just that.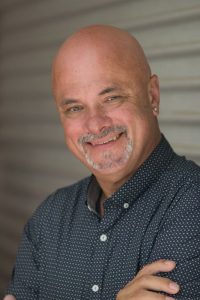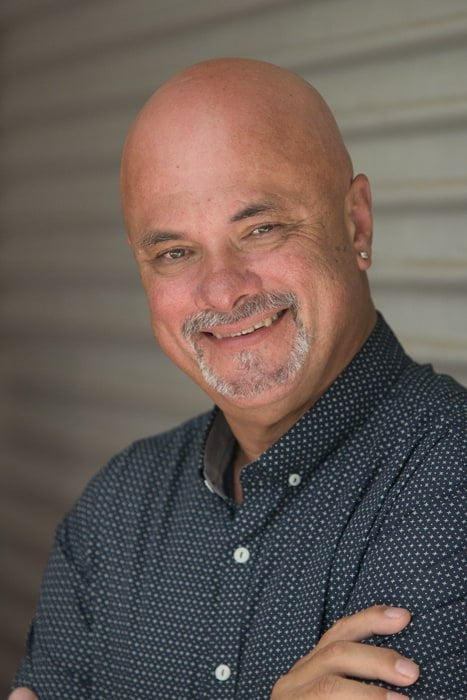 Bob Aldons is the owner and founder of The Car Guy, reviewing cars, reporting on Car Industry Matters, Car Tech and the world at large. He's spent the last forty years immersed in the automotive industry from salesman to the owner of a 7 brand multi-franchise dealership. Bob knows cars.
Find One
If you're hunting around for a great price on your next new car, you should call the auto expert, Bob Aldons from Car Business. My company, a car Broker, Car Buyers Agent or Car Buyers Advocate based on the north side of Brisbane, will return your inquiry within 24 hours and make the process of buying a new car easy and stress-free. Are you tired of salesperson tricks? I protect you from the pressure exerted by car dealer's salespeople. There isn't any obligation – just a pretty significant saving.
You're where? Seriously, my services are available for you in any Australian state and territory: from Darwin to Hobart, Cairns to Perth.  Car Broker Brisbane, Sydney, Melbourne, Adelaide, Perth, Hobart, and Darwin – I'm available when you need me to be.
Here's an example
Matt wanted to purchase a Mazda 3 SP25 GT Manual Hatch. The retail value, drive away on that car is around $35,000. Car Business managed to purchase the same car for $28, 123.90 and with our fee Matt paid $25, 588, a saving of over $6000. And how do we know? Another customer, (looking for a new Holden HSV) just paid $35,000 for the same car – but he did it himself, without our assistance
If you've got a vehicle to trade, we have some clever ways to maximize the value – from used car dealers keen for your car to assist you to sell it privately. Finance and Insurance? We can handle that too, and we promise you will not be paying exorbitant dealer markups there either.
Trade In Value Example
2014 Jeep Cherokee Limited. Average dealer trade value – $16500. We achieved $22,000
2014 Volkswagen Tiguan 118TSI. Average dealer trade value – $14000. We achieved $16000
So, to get the best new car price, talk to others and then talk me. I've got the experience to handle the dealers and achieve the lowest new car prices. If you think you're entitled to fleet pricing, I can often get better than that too. Whether you're a small fleet or a large national fleet, Car Business will go to work and get that price down. Lower new car prices are my goal. So you'll get the best prices from us rather than hoping you can help yourself.
If I can't get you the best new car price, better than you can get yourself from a car dealer, we won't charge you any fee. No Saving, No Fee. – that's what you should expect from a car buying expert. 
Car Business WILL save you money on your next new car purchase – guaranteed
The Australian Road Safety Foundation is a not-for-profit organization whose charter is to reduce serious accidents on our roads through training and education. Car Business donates to the ARSF for every car we sell. If you'd like to support this worthwhile foundation, donate to the cause, become a member today or just buy your next new car from Car Business
In Closing
My reviews aren't based on power performance or high-speed handling capacity. They're not based on 0-100 Kim/hr of 4.0 seconds. And they're certainly not super luxury vehicles that many other "old timers" are feted on by the likes of Ferrari, Lamborghini, and Aston Martin
Back when I started in the motor industry salespeople were schooled and skilled in a process called the road to the sale. Part of that process was a presentation of the car that the customer was ultimately considering,
The six position sell showed the features, advantages, and benefits as it related to that specific car in the eyes and thought process of that particular customer
Those days of a true car sales professional seem to have gone.
Nowadays it seems that all salespeople want to do is accept that the customer knows everything about the car they're interested in, want to crunch the customer as quickly as possible and get the next sale
In my opinion, this is one of the reasons that there's such a high turnover in salespeople in this industry of ours.
Now I think that I'm a car industry expert, not because I sell lots of cars, but, as I was taught over 40yeras ago, time sells motor cars.
The more time you spend with a customer, the more information you provide them and the more you're there for them Even AFTER they take delivery of their new car, the more repeat and referral business you'll get.
Typically second and subsequent sales only provide 10% of a car salespersons business. Referral business, where an existing customer refers a friend, relation or work colleague back tot eh selling salesperson as someone to trust and buy a car from is even less – probably 5%
So, if you're a young salesperson reading this article, let me tell you that you should be getting 40-50% of your business from repeat and referral business.
And how do you get that much? Well, that's a story for another article or an opportunity to join me in a training course.
Disclaimer
For your interest, my motoring reviews are my opinion of the vehicle I'm testing. The manufacturer or distributor, in this case, Kia Australia, doesn't tell me what to write or ask for a 'nice' review. Nor am I paid for these reviews – I simply call it as I see it.
I often wonder about the 'truth' that I see from other motoring journalists. And I'm particularly referring to newspapers, online forums, and magazines where the company that owns the publication receives substantial advertising support from the various manufacturers.
Do the owners or editors tell their journalists to go easy on the review? I'm not sure, never having been in that position. Would I turn to softer reviews if my company was being paid for good reviews? Not likely. My independence as a writer is not for sale. I'd rather say no than be bought.
In any case, If that ever happens, rest assured that I'll be telling that story with interest.