With a flag to flag drive, Max Verstappen came from the second place on the grid to win the 2018 Mexico Grand Prix. And that was back to back victories in this event.
From a Mercedes-AMG Petronas Motorsport perspective, it was all about Lewis. Hamilton had to finish 7th or better to claim his 5th Drivers Championship – he finished 4th behind Verstappen, Vettel, and Raikkonen with teammate Valtteri Botas in fifth place. Again the podium was a mixed bag with Red Bull and Ferrari excluding the Mercedes-AMG team.
The heartbreak of the Mexico Grand Prix was undoubtedly Dan Riccardos' untimely demise at the hands of the unreliable Renault engine. With a 1-2 result looking likely for Red Bull, Riccardo's engine expired with 2 laps remaining. That was his 8th DNF of the season, but probably the hardest to swallow.
In any case, here's the PR release from Mercedes-AMG Petronas Motorsport
#HiFive: Lewis wins his fifth World Championship and seals the fifth consecutive Drivers' title for Mercedes-AMG Petronas Motorsport at 2018 Mexico Grand Prix
In his 226th Formula One race – all of which have been powered by a Mercedes-Benz engine – Lewis claims his fifth FIA Formula One World Championship and becomes one of only three drivers who has won five or more championships, after Juan Manuel Fangio and Michael Schumacher
Lewis finished today's Mexican Grand Prix in P4
Valtteri set the fastest lap of the race and finished in P5
Lewis (358 points) leads the Drivers' Championship by 64 points from Sebastian Vettel (294 points) – an unassailable lead with two races remaining in the 2018 season
Valtteri (227 points) is in P4 with 50 points remaining to be scored in the 2018 season
Mercedes-AMG Petronas Motorsport (585 points) lead Ferrari (530 points) by 55 points in the Constructors' Championship with 86 points still to be scored in the 2018 season
Lewis Hamilton
Honestly, it's very hard to realise it at the moment. It's something I dreamed of, but I never in a million years thought I'd be standing here today a five-time World Champion. I never knew that was going to happen and I am just so grateful to everyone who has helped me be here. I want to say a big thank you to all the fans here for making the Mexican Grand Prix as special as it is. And I want to say a big thank you to my team.
Bono said on the radio – the Championship wasn't won here, it was won through a lot of hard work and through a lot of races. So, I am so grateful for all the hard work back home, for PETRONAS, for all our partners and ultimately for Mercedes. I have been with Mercedes since I was 13, so to achieve the same thing Fangio had done with Mercedes so many years ago, is an incredible feeling and very surreal at the moment.
The race itself today was pretty horrible. I got a great start and was really working my way up, but then we were really struggling with the tyres, both Valtteri and I. I was just trying to hold on and bring the car home. Honestly, I am just so grateful. To my family back home, I love you, thank you for all the support. I wouldn't be here if it wasn't for all the hard work my dad did and my family. This is a very humbling experience!
Valtteri Bottas
Big congratulations to Lewis! He's had another strong season, especially in the second half, and really deserved this title. When I lost my opportunity for the title this year, I tried to help him a little to win the World Championship, but I'm already looking forward to fight again next year. I'm really happy for Lewis, but we can't be satisfied with today's race, it was very difficult.
The start of the race was actually pretty good, but then we started to struggle with the tyres. The tyre life on this track was really poor; I ended up doing three stops, which is two stops more than we predicted. I tried to manage the tyres, I made sure not to slide, but they still just fell apart. I don't know yet why we struggled so much and on all three different compounds, so we will have to look into that and find out why we ran into these problems.
I think most teams struggled a bit, but maybe not as much as we did, so we will have to investigate. Again, congrats to Lewis – now we need to make sure to keep pushing and claim the constructors' championship as well!
Toto Wolff
Usually, we don't acknowledge greatness until someone's career is over, but we need to take a moment to recognise its presence – Lewis has now equalled Fangio's record and there aren't many like him out there! Lewis has been the differentiator this season – our car was the fastest at times, but not always; sometimes, like today, it was only the third-fastest.
And yet Lewis' performance was always was very stable, his race craft was absolutely great. It has always been one of his strengths, but this year it was definitely one of the key factors of his success. We're very happy about Lewis' fifth drivers' title and our fifth in a row as a team, but the job is not done yet. There's a constructors' championship out there that we still want to win and that won't be easy as we saw today.
We had a very bad race, we really struggled with the tyres, I don't think we actually switched the tyres on today. We don't know yet what the issue was, but we will dig deep, put the finger in the wound and find out why we struggled so much. Now all our focus is on the constructors' championship, we need to perform strongly in Brazil and make sure we keep pushing until the end.
James Allison
After being on the receiving end of quite a whipping in the race today, it is extremely easy to overlook the scale of the remarkable achievement that Lewis and the team have put together. Lewis' fifth world championship, his fourth with Mercedes-AMG Petronas Motorsport – in a season which has tested all of us to the limit, considering that our car has not always had the pace to win from the front.
Lewis' contribution to keep us in the fight and to carve out his very, very well deserved championship will go down in history as one of the great performances in our sport. Of course, we know we haven't actually finished our work for the season yet; we still have the constructors' championship which is every bit as important to us and we haven't yet managed to get the points necessary to seal it.
We don't want to limp across the line with performances like we delivered today, we want to come back firing on all cylinders in Brazil and win it from the front in a fitting manner. So all our focus now turns to that and we're looking forward to having a stronger day on Sunday in Brazil.
Singapore Grand Prix – Is Lewis the G.O.A.T?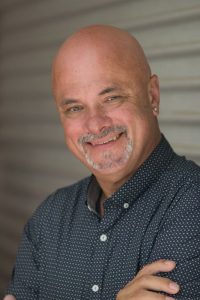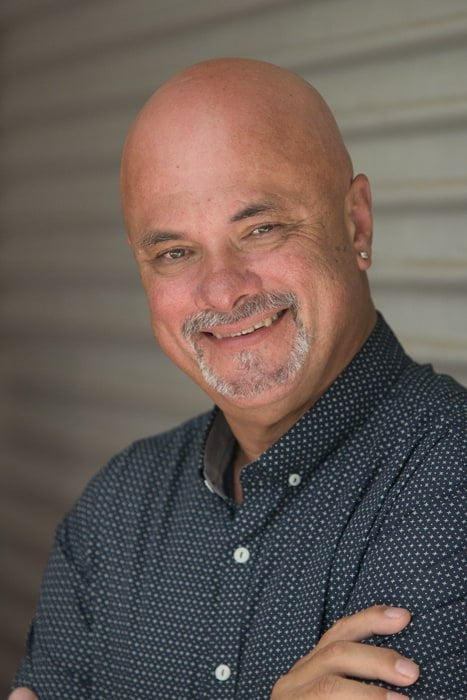 Hi,  Bob Aldons here, the owner and founder of The Car Guy, and Car Business, reviewing cars, reporting on car industry matters, car tech, Formula 1, buying #anynewcarcheaper and the world at large. I've spent the last forty years immersed in the automotive industry from salesman to the owner of a 7 brand multi-franchise dealership. I know cars.
Find One
If you're hunting around for a great price on your next new car, you should call the auto expert, Bob Aldons from Car Business. My company, a car Broker, Car Buyers Agent or Car Buyers Advocate based on the north side of Brisbane, will return your inquiry within 24 hours and make the process of buying a new car easy and stress-free.
Are you tired of salesperson tricks? I protect you from the pressure exerted by car dealer's salespeople. There isn't any obligation – just a pretty significant saving.
You're where? Seriously, my services are available for you in any Australian state and territory: from Darwin to Hobart, Cairns to Perth.  Car Broker Brisbane, Sydney, Melbourne, Adelaide, Perth, Hobart, and Darwin – I'm available when you need me to be.
Whether you're a small fleet or a large national fleet, Car Business will go to work and get that price down. Lower new car prices are my goal. So you'll get the best prices from me rather than hoping you can help yourself.
If I can't get you the best new car price, better than you can get yourself from a car dealer, I won't charge you any fee. No Saving, No Fee. – that's what you should expect from a car buying expert.
Car Business WILL save you money on your next new car purchase – guaranteed


Australian Road Safety FoundationThe Australian Road Safety Foundation is a not-for-profit organization whose charter is to reduce serious accidents on our roads through training and education. Car Business donates to the ARSF for every car we sell. If you'd like to support this worthwhile foundation, donate to the cause, become a member today or just buy your next new car from Car Business