Lewis wins the French Grand Prix as Valtteri fights his way through the field
A midnight race start tested my resolve this week but didn't disappoint. Hi, Bob Aldons, The Car Guy reporting in on the conclusion of the 2018 French Grand Prix held at Circuit Paul Ricard today.  Lewis Hamilton started on pole and apart from a pit stop was never headed in the race leading from start to finish.
A first lap incident saw teammate Valtteri Bottas in last place but he powered through the field to finish a creditable 7th. Australian Daniel Ricciardo finished off the podium in fourth place.
Lewis claims his 65th career victory at the return of the French Grand Prix – his third of the 2018 season and 44th with Mercedes-AMG Petronas Motorsport
After an accident in the opening lap, Valtteri fought his way through the field to finish today's race in P7 and set the fastest lap of the race
Today's result marks the 300th race on the podium for Mercedes-Benz power
Lewis (145 points) reclaims the lead in the Drivers' Championship from Sebastian Vettel (131 points) with Valtteri in P4 (92 points)
Mercedes-AMG Petronas Motorsport (237 points) lead the Constructors' Championship by 23 points from Ferrari (214 points)
| | | | | |
| --- | --- | --- | --- | --- |
| Driver | Chassis No. | Grid | Result | Fastest Lap |
| Lewis Hamilton | F1 W09 EQ Power+/01 | P1 | P1 | 1:34.509 (Lap 49) |
| Valtteri Bottas | F1 W09 EQ Power+/04 | P2 | P7 | 1:34.225 (Lap 41) |
Strategy
Start
Stop 1
Stop 2
 
No.44
SuperSoft
Soft (Lap 1)
No.77
SuperSoft
Soft
(Lap 33)
SuperSoft
(Lap 39)
Lewis Hamilton
When you're constructive and criticise yourself, approach a challenge with new methods and a new-found determination, it's a great feeling to then get the result. But it's also disappointing for the team as we had the opportunity to take a 1-2, which is always incredible as you achieve your ultimate goal as a team.
I was very comfortable with the balance this afternoon. Max had decent pace, but I could maintain the gap at around five seconds. The fresh engine put us back in line with everyone else who took a new PU in Canada and everybody in the team should be feeling happy today for the good work they have done.
But there's a long way to go and we'll keep approaching the rest of the season like we approached today.
Valtteri Bottas
That was a shame because we had a strong car today as Lewis' result shows. But my race was lost in Turn One. I was on the outside going into it and I knew that keeping that line would put me on the inside for Turn Two. Then suddenly I got a hit from behind, had a puncture and damaged my floor. After that, it was difficult as the car was quite damaged and I could feel the lack of rear end. I was sliding around and had to do a second pit stop which was unfortunately slow so we lost more time there. I guess today was just not my day; in a way, it sums up my season so far. But there are some positives – we were strong as a team, although unfortunately, we could not turn that into a perfect points result. I also set the fastest lap of the race despite the condition of the car. I'll keep my head down, work hard and hopefully the luck will turn around at some point – I think it's about time.
Toto Wolff
This was a perfect way for Lewis to start the triple header and to bounce back from the disappointment of Canada. Whenever he has a tough weekend, he has this fantastic ability to bounce straight back, and we saw that again here in Paul Ricard. He pretty much controlled the whole race and didn't put a wheel wrong at any point. For Valtteri, it was a much tougher day: Sebastian clearly misjudged his braking for Turn One and made a mistake, which cost both him and Valtteri dearly. When the car stopped, we saw that the floor area around the tyre was pretty badly damaged and flapping about – and Valtteri described the car balance as "shocking". Taking that into account, it was a battling performance from him, too. Overall, though, we leave seeing the positive side of our performance this weekend. The car was quick and with our upgrades, it felt like we made a step forward; thank you to everybody in the team who worked so hard to bring them to the track this weekend. But we can't afford to make any assumptions about what this means for the next races – it's still a three-way fight and we will need to be at our very best if we wish to repeat this performance.
James Allison
It is hard to be unhappy on a day when you have won the race in fine style, both reclaiming the lead in the drivers' championship and extending our advantage in the constructors'. Lewis drove a splendid race and had everything under control throughout; it was a faultless performance. But it is hard not to feel very sorry for Valtteri, who also had a terrific weekend and saw his race compromised at Turn One through no fault of his own. On the bright side, though, the car performance was good all weekend and we can travel to Austria with the optimism that we can keep up the good work in the next races.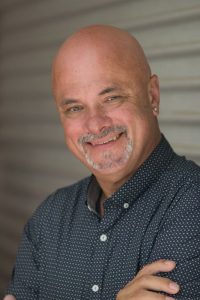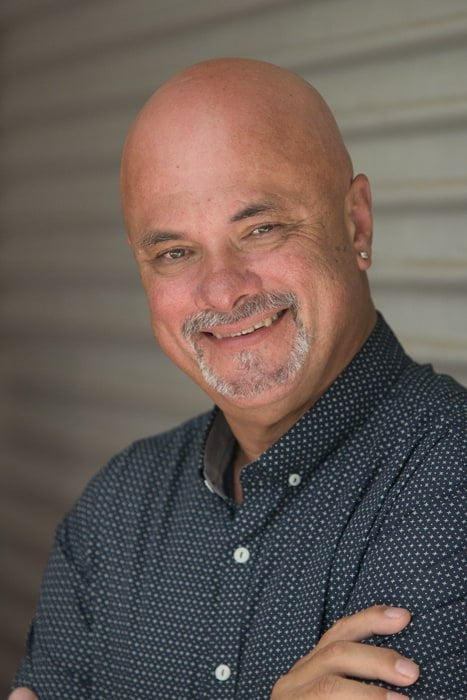 Bob Aldons is the owner and founder of The Car Guy, reviewing cars, reporting on Car Industry Matters, Car Tech and the world at large. He's spent the last forty years immersed in the automotive industry from salesman to the owner of a 7 brand multi-franchise dealership. Bob knows cars.
Find One
If you're hunting around for a great price on your next new car, you should call the auto expert, Bob Aldons from Car Business. My company, a car Broker, Car Buyers Agent or Car Buyers Advocate based on the north side of Brisbane, will return your inquiry within 24 hours and make the process of buying a new car easy and stress-free.
Are you tired of salesperson tricks? I protect you from the pressure exerted by car dealer's salespeople. There isn't any obligation – just a pretty significant saving.
You're where? Seriously, my services are available for you in any Australian state and territory: from Darwin to Hobart, Cairns to Perth.  Car Broker Brisbane, Sydney, Melbourne, Adelaide, Perth, Hobart, and Darwin – I'm available when you need me to be.
Here's an example
Matt wanted to purchase a Mazda 3 SP25 GT Manual Hatch. The retail value, drive away on that car is around $35,000. Car Business managed to purchase the same car for $28, 123.90 and with our fee Matt paid $25, 588, a saving of over $6000. And how do we know? Another customer, (looking for a new Holden HSV) just paid $35,000 for the same car – but he did it himself, without our assistance
If you've got a vehicle to trade, we have some clever ways to maximize the value – from used car dealers keen for your car to assist you to sell it privately. Finance and Insurance? We can handle that too, and we promise you will not be paying exorbitant dealer markups there either.
Trade In Value Example
2014 Jeep Cherokee Limited. Average dealer trade value – $16500. We achieved $22,000
2014 Volkswagen Tiguan 118TSI. Average dealer trade value – $14000. We achieved $16000
So, to get the best new car price, talk to others and then talk me. I've got the experience to handle the dealers and achieve the lowest new car prices. If you think you're entitled to fleet pricing, I can often get better than that too.
Whether you're a small fleet or a large national fleet, Car Business will go to work and get that price down. Lower new car prices are my goal. So you'll get the best prices from us rather than hoping you can help yourself.
If I can't get you the best new car price, better than you can get yourself from a car dealer, we won't charge you any fee. No Saving, No Fee. – that's what you should expect from a car buying expert. 
Car Business WILL save you money on your next new car purchase – guaranteed
The Australian Road Safety Foundation is a not-for-profit organization whose charter is to reduce serious accidents on our roads through training and education. Car Business donates to the ARSF for every car we sell. If you'd like to support this worthwhile foundation, donate to the cause, become a member today or just buy your next new car from Car Business