Hi, Bob Aldons, the Car Guy, reporting in on this weekends French Grand Prix.
It's very rare for the Formula 1 circus to come to a new track, but this is almost the case for the 2018 French Grand Prix. Paul Ricard hosted the French Grand Prix on 14 occasions between 1971 and 1990, so the new track is 'relative' to its actual existence since 1970. In 1990, Alain Prost won the race in a Ferrari, Italian driver Ivan Capelli finished second, with the late Aryon Senna taking third.
Here's the press preview from Mercedes-AMG Petronas Motorsport for this weekend's race.
Looking ahead to Round 8 of the 2018 Formula One season, as the French Grand Prix returns.
Toto Talks France
Featured this Week: How Teams Approach a New Track
Stat Attack: France and Beyond
Toto Talks France
The weekend in Canada didn't meet our expectations. In the past, Montreal was a track where we were fighting for the win, but this year we lacked the performance on Saturday and Sunday. We analysed the weekend and understand why we didn't do better, but that doesn't change the fact that we left points on the table.
This season's battle is intense and we need to be on top of our game every weekend to win races and to fight for this championship. We are facing an exciting challenge this year and we will give it everything. This team has shown in the past that it is capable of overcoming obstacles and we are working hard to overcome this one as well.
France should be an interesting race. We don't often get to race on a track where we have little to no historical data. It makes preparing for the weekend a bit trickier than usual, but that element of the unknown also adds to the challenge. The French Grand Prix marks the first race of the triple-header, which will test all F1 teams to their limits, but also offers the chance to score a lot of points over the course of three weeks – which is precisely what we're setting out to do.
Featured this Week: How Teams Approach a New Track
This weekend marks the return of the French Grand Prix at Paul Ricard, a circuit that has changed considerably since Formula One last raced there in 1990. F1 teams don't find themselves heading to all-new venues very often. So, how did the team approach this rare occurrence?
How has the team prepared for the new track?
The first step in preparing for the French GP was to generate accurate maps of Paul Ricard, which features a 5.842km lap (made up of 15 corners, six left and nine right). The simplest way to create these is from engineering drawings of the circuit, knowing the kerbs and the topography of it. However, most teams these days will try to use laser-generated Lidar (Light Detection and Ranging) maps, which are even more accurate.
In addition to the high accuracy, Lidar maps offer another advantage: they contain all the visual features of the area. They will, therefore, be used for the Driver-In-Loop (DIL) simulator because they give the drivers the visual recognition to match what they see in reality.
The team also needs accurate maps for its other simulations tools, which gather data and churn through the numbers, giving the team an initial direction on how to approach the weekend. For a well-known track, those simulations would also rely on historical car data; for a new track, however, the racing line for the simulations will be derived from the DIL laps.
What are the key characteristics of the track and what do they mean for car set-up?
F1 teams don't really approach a new track by saying 'this is a heavy braking circuit' or 'this is a long-straight track'. Instead, they sweep through a lot of different settings and set-ups in the simulator to understand the most critical points – one of which is the wing level that is chosen. So, they'll run lots of laps in the simulator with different rear wing levels, balancing that on the front wing and seeing which is fastest and which is slowest.
Because of the chicane on the back straight, the straights themselves aren't particularly long at Paul Ricard. The drivers also spend a reasonable amount of time cornering; in fact, Turn 3 to Turn 7 and Turn 10 to Turn 15 are almost constant cornering. Both the relatively short straights and the amount of cornering put the circuit on the upper end of the downforce level.
So where do the simulations leave us in terms of numbers? We're expecting 46 gear changes per lap, with drivers being at full throttle for an anticipated 58% of the lap and 70% of the lap distance. This is helped by the fact that Turn 10 and Turn 13 are predicted to be taken flat-out. Turn 11 will see the drivers pull the highest G-Forces, experiencing up to 4.1G at that corner. Top speeds are forecast to be around 325km/h.
What other factors are important when it comes to simulations?
Teams will also try and find out where their car is on brake duty, so they can decide how much brake cooling to put on the car with the start set-up. Our simulations lead us to expect brake energy to be low in France.
The bumpiness of the track is also significant for simulations as it determines the ride height of the car. The more undulations there are, the higher the need for softness and compliance in the car, which will come at the expense of aerodynamic performance.
Paul Ricard was recently resurfaced, so the tarmac should be very smooth and feature few bumps. But, that's something the team will investigate and re-evaluate when it arrives at the circuit. New tarmacs are typically darker in colour, so they, therefore, get very hot in the sun. So, we have to look at the ambient temperatures at that time of the year to understand these sorts of elements.
Are there some elements that the team can't simulate so well?
Car balance – trying to understand where the drivers are going to have understeer and oversteer – is usually trickier to simulate. That's because the balance of the car has a lot to do with tyre temperatures, which in turn depend on the duty they are seeing in each corner as well as track and ambient temperatures.
Because simulator tools won't give exact answers when it comes to car balance questions, the team relies on its experience and – at a new track like Paul Ricard – a bit of intuition as well. Something the team can do, though, is see what similarities a track like Paul Ricard shares with other venues on the calendar and that can help when it comes to aero balance and mechanical balance set-ups.
For example, the team can look at other F1 tracks we've already visited or been to in the past that have been resurfaced, to know some of the characteristics that a newly resurfaced tarmac comes with. It will generally be smoother and soak up more heat owing to its darker colour. The team can also see if there are any similar corner types for the balance side of things and also similar ambient temperatures to understand cooling demands and requirements.
Does the team conduct more simulation when it's a new track?
Obviously, it requires new track maps to be constructed and populated in the simulators themselves, but in terms of the actual running, no. The drivers might spend a bit more time in the DIL than usual, in order to get to know the layout and the flow of the corners, but in terms of car configuration, the team just runs through the normal sweeps of information.
So, it isn't all that different to how the team approaches weekends where we have lots of historical data. Once the cars have hit the track for the first time on Friday, the team will re-run simulations overnight, sweeping through all the settings to make sure it is operating at the right place.
What's the toughest challenge for the drivers?
The drivers will first need to learn the track, but that usually doesn't take them very long. The main focus is on refining the lines they take in the corners. Because so many of the turns at Paul Ricard are interconnected, there are lots of opportunities to trade time between one and the other. So, finding time in one place but losing a bit somewhere else, and emerging with a quicker time.
This is especially true for the section from Turn 3 to Turn 7, so it's something they can play around with in the simulator to find the right lines and which kerbs they can use. Some specifics of the circuit, however, will only be fully understood when the drivers actually run on the track – from individual bumps in the tarmac to particularly aggressive kerbs that might upset the car.
The simulator runs will raise the drivers' awareness of those peculiarities and specific characteristics, where they are going to be and how to tackle them. Track limits will also be interesting from a driver's point of view, because there are no walls, gravel or grass bordering the tarmac in France. It's a very open track with lots of run-offs, which might throw up issues on Friday.
Stat Attack: France and Beyond
2018 French Grand Prix Timetable
| | | | | | | |
| --- | --- | --- | --- | --- | --- | --- |
| Session | | Local Time (CEST) | | Brackley (BST) | | Stuttgart (CEST) |
| Practice 1 (Friday) | | 12:00-13:30 | | 11:00-12:30 | | 12:00-13:30 |
| Practice 2 (Friday) | | 16:00-17:30 | | 15:00-16:30 | | 16:00-17:30 |
| Practice 3 (Saturday) | | 13:00-14:00 | | 12:00-13:00 | | 13:00-14:00 |
| Qualifying (Saturday) | | 16:00-17:00 | | 15:00-16:00 | | 16:00-17:00 |
| Race (Sunday) | | 16:10-18:10 | | 15:10-17:10 | | 16:10-18:10 |
Race Records – Mercedes F1 at the French Grand Prix
| | | | | | | | | | | | | | | |
| --- | --- | --- | --- | --- | --- | --- | --- | --- | --- | --- | --- | --- | --- | --- |
|   | | Starts | | Wins | | Podium Places | | Poles | | Front Row | | Fastest Laps | | DNF |
| Mercedes | | 1 | | 1 | | 2 | | 1 | | 2 | | 1 | | 1 |
| Hamilton | | 2 | | 0 | | 1 | | 0 | | 1 | | 0 | | 0 |
| Bottas | | 0 | | 0 | | 0 | | 0 | | 0 | | 0 | | 0 |
| MB Power | | 16 | | 2 | | 10 | | 2 | | 5 | | 7 | | 4 |
Technical Stats – Season to Date (Barcelona Pre-Season Test 1 to Present)
| | | | | | | | | | | |
| --- | --- | --- | --- | --- | --- | --- | --- | --- | --- | --- |
|   | | Laps Completed | | Distance Covered (km) | | Corners Taken | | Gear Changes | | PETRONAS Fuel Injections |
| Mercedes | | 3,573 | | 17,009 | | 58,487 | | 176,456 | | 142,920,000 |
| Hamilton | | 1,705 | | 8,129 | | 27,934 | | 84,544 | | 68,200,000 |
| Bottas | | 1,868 | | 8,880 | | 30,553 | | 91,912 | | 74,720,000 |
| MB Power | | 9,815 | | 46,612 | | 160,867 | | 483,657 | | 392,600,000 |
All-Time Records – Silver Arrows in Formula One
| | | | | | | | | | | | | | | | | |
| --- | --- | --- | --- | --- | --- | --- | --- | --- | --- | --- | --- | --- | --- | --- | --- | --- |
|   | | Starts | | Wins | | Podium Places | | Poles | | Front Row | | Fastest Laps | | 1-2 Wins | | Front Row Lockouts |
| Mercedes | | 175 | | 78 | | 163 | | 90 | | 161 | | 58 | | 41 | | 51 |
| Hamilton | | 215 | | 64 | | 122 | | 74 | | 121 | | 38 | | N/A | | N/A |
| Bottas | | 104 | | 3 | | 26 | | 4 | | 10 | | 5 | | N/A | | N/A |
| MB Power | | 445 | | 164 | | 431 | | 173 | | 341 | | 153 | | 66 | | 86 |
And from the history, here's a quote from www.racefans.net
"In 1990 Schumacher was paired with Jochen Mass, the German veteran of 104 Grands Prix who scored his single win in the shortened 1975 Spanish Grand Prix. Schumacher said his time at Mercedes taught him how to look after his tyres and think strategically about his fuel load during a race. That would prove invaluable later in his F1 career when refuelling stops were introduced, allowing him to put what he'd learned to use."
Has anything really changed?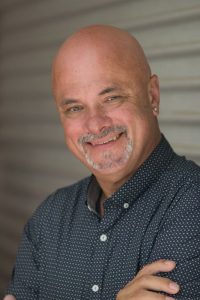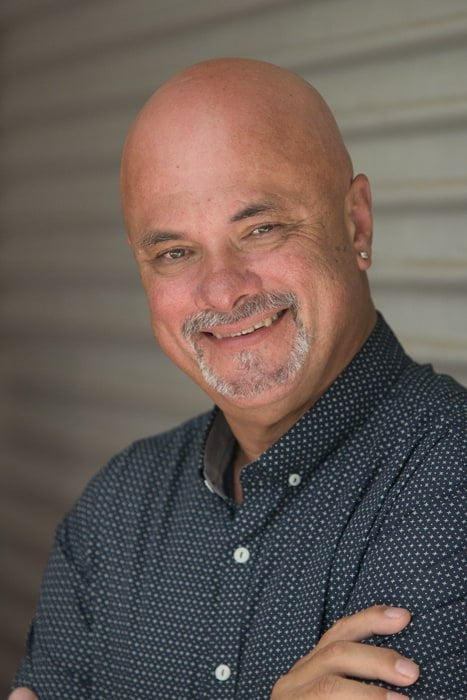 Bob Aldons is the owner and founder of The Car Guy, reviewing cars, reporting on Car Industry Matters, Car Tech and the world at large. He's spent the last forty years immersed in the automotive industry from salesman to the owner of a 7 brand multi-franchise dealership. Bob knows cars.
Find One
If you're hunting around for a great price on your next new car, you should call the auto expert, Bob Aldons from Car Business. My company, a car Broker, Car Buyers Agent or Car Buyers Advocate based on the north side of Brisbane, will return your inquiry within 24 hours and make the process of buying a new car easy and stress-free.
Are you tired of salesperson tricks? I protect you from the pressure exerted by car dealer's salespeople. There isn't any obligation – just a pretty significant saving.
You're where? Seriously, my services are available for you in any Australian state and territory: from Darwin to Hobart, Cairns to Perth.  Car Broker Brisbane, Sydney, Melbourne, Adelaide, Perth, Hobart, and Darwin – I'm available when you need me to be.
Here's an example
Matt wanted to purchase a Mazda 3 SP25 GT Manual Hatch. The retail value, drive away on that car is around $35,000. Car Business managed to purchase the same car for $28, 123.90 and with our fee Matt paid $25, 588, a saving of over $6000. And how do we know? Another customer, (looking for a new Holden HSV) just paid $35,000 for the same car – but he did it himself, without our assistance
If you've got a vehicle to trade, we have some clever ways to maximize the value – from used car dealers keen for your car to assist you to sell it privately. Finance and Insurance? We can handle that too, and we promise you will not be paying exorbitant dealer markups there either.
Trade In Value Example
2014 Jeep Cherokee Limited. Average dealer trade value – $16500. We achieved $22,000
2014 Volkswagen Tiguan 118TSI. Average dealer trade value – $14000. We achieved $16000
So, to get the best new car price, talk to others and then talk me. I've got the experience to handle the dealers and achieve the lowest new car prices. If you think you're entitled to fleet pricing, I can often get better than that too.
Whether you're a small fleet or a large national fleet, Car Business will go to work and get that price down. Lower new car prices are my goal. So you'll get the best prices from us rather than hoping you can help yourself.
If I can't get you the best new car price, better than you can get yourself from a car dealer, we won't charge you any fee. No Saving, No Fee. – that's what you should expect from a car buying expert. 
Car Business WILL save you money on your next new car purchase – guaranteed
The Australian Road Safety Foundation is a not-for-profit organization whose charter is to reduce serious accidents on our roads through training and education. Car Business donates to the ARSF for every car we sell. If you'd like to support this worthwhile foundation, donate to the cause, become a member today or just buy your next new car from Car Business
In Closing
My reviews aren't based on power performance or high-speed handling capacity. They're not based on 0-100 Kim/hr of 4.0 seconds. And they're certainly not super luxury vehicles that many other "old timers" are feted on by the likes of Ferrari, Lamborghini, and Aston Martin
Back when I started in the motor industry salespeople were schooled and skilled in a process called the road to the sale. Part of that process was a presentation of the car that the customer was ultimately considering,
The six position sell showed the features, advantages, and benefits as it related to that specific car in the eyes and thought process of that particular customer
Those days of a true car sales professional seem to have gone.
Nowadays it seems that all salespeople want to do is accept that the customer knows everything about the car they're interested in, want to crunch the customer as quickly as possible and get the next sale
In my opinion, this is one of the reasons that there's such a high turnover in salespeople in this industry of ours.
Now I think that I'm a car industry expert, not because I sell lots of cars, but, as I was taught over 40yeras ago, time sells motor cars.
The more time you spend with a customer, the more information you provide them and the more you're there for them Even AFTER they take delivery of their new car, the more repeat and referral business you'll get.
Typically second and subsequent sales only provide 10% of a car salespersons business. Referral business, where an existing customer refers a friend, relation or work colleague back tot eh selling salesperson as someone to trust and buy a car from is even less – probably 5%
So, if you're a young salesperson reading this article, let me tell you that you should be getting 40-50% of your business from repeat and referral business.
And how do you get that much? Well, that's a story for another article or an opportunity to join me in a training course.
Disclaimer
For your interest, my motoring reviews are my opinion of the vehicle I'm testing. The manufacturer or distributor, in this case, Kia Australia, doesn't tell me what to write or ask for a 'nice' review. Nor am I paid for these reviews – I simply call it as I see it.
I often wonder about the 'truth' that I see from other motoring journalists. And I'm particularly referring to newspapers, online forums, and magazines where the company that owns the publication receives substantial advertising support from the various manufacturers.
Do the owners or editors tell their journalists to go easy on the review? I'm not sure, never having been in that position. Would I turn to softer reviews if my company was being paid for good reviews? Not likely. My independence as a writer is not for sale. I'd rather say no than be bought.
In any case, If that ever happens, rest assured that I'll be telling that story with interest.
2018 Canadian Grand Prix – Sunday