Hi Bob Aldons, The Car Guy, with a somewhat late report on the 2018 Austrian Grand Prix. 
And some not so good news for the Mercedes-AMG Petronas Motorsport team with two DNF results. After upgrading their engine system, both Silver Arrows failed to finish with pole-sitter Valtteri Botas and championship leader, Lewis Hamilton, suffering mechanical failure at the 2018 Austrian Grand Prix.
Australian Daniel Ricciardo suffered a similar fate, whilst teammate Max Verstappen went on to take the chequered flag. This weekend sees the Formula 1 show go onto England at the famous Silverstone circuit – and most probably glad to see the end of the 2018 Austrian Grand Prix
Mercedes-AMG Petronas Motorsport experience a double DNF in Austria
After scoring points in 33 consecutive races, Lewis had to retire his car today after he lost fuel pressure on lap 63 – ending the longest point-scoring run in Formula One history
Pole-setter Valtteri experienced a retirement owing to a loss of hydraulic pressure on lap 14
Sebastian Vettel (146 points) leads the Drivers' Championship from Lewis (145 points) with Valtteri (92 points) in P6
Ferrari (247 points) lead the Constructors' Championship by 10 points from Mercedes-AMG Petronas Motorsport (237 points)
| | | | | |
| --- | --- | --- | --- | --- |
| Driver | Chassis No. | Grid | Result | Fastest Lap |
| Lewis Hamilton | F1 W09 EQ Power+/01 | P2 | DNF | 1:07.241 (Lap 58) |
| Valtteri Bottas | F1 W09 EQ Power+/04 | P1 | DNF | 1:09.044 (Lap 12) |
Strategy
Start
Stop 1
Stop 2
 
No.44
SuperSoft
Soft
(Lap 25)
SuperSoft
(Lap 52)
No.77
SuperSoft
Lewis Hamilton
This is definitely the worst weekend that I can remember for a long time. Everyone in the team will be feeling pain today, but we've got to take out the positives of the weekend. The car has been great all weekend, we were quickest and we've had such great reliability for so many years.
So as painful as i is, we have to take the rough with the smooth. I have every confidence in my team that we will be able to bounce back. We can't throw away points, so we will have to find a bullet-proof method going forward. We will work on it and we will try to re-evaluate and come back stronger.
Valtteri Bottas
The luck I'm having this year feels like a bit of a bad joke at the moment. My start was not ideal; I had quite a bit of wheel spin and there was less grip than we expected, so I dropped a few places. Going into Turn 3, I could recover two places and was back in second place. After that the car felt strong, we were running well, but then I suddenly experienced a loss of hydraulic pressure.
There was nothing I could have done to prevent the DNF. We need to investigate and find the cause of the issues we had today, but I'm sure we will recover from this result. I guess it was just not meant to be today – but one day it will be.
Toto Wolff
For me and for the team, this is the most painful day of the last six years – to lose a possible 1-2 finish in this way, through our own mistakes and unreliability, just hurts so much. We had a spectacular first lap: a great getaway for Lewis and Valtteri battling back into P2 under braking for Turn 4.
For the first 13 laps, it looked good, with both drivers in control and managing the pace well. The first blow was Valtteri's retirement after losing hydraulic pressure – this brought out the VSC. We decided to leave Lewis on track for one lap because we thought it would take longer to clear the car from its position and be able to react what the cars behind us did on the following lap. But the VSC cleared sooner than predicted; we simply made the wrong decision.
That left Lewis with an uphill battle – we pitted soon after racing resumed, put him on the soft tyre, and he then had to try and make up the ground on track. In doing so, the rear tyres blistered, he lost position to Sebastian, then we decided to pit again as there was nothing to lose from doing so – but, shortly after, a loss of fuel pressure forced him to retire.
A double retirement through reliability is hard to stomach but we know from bitter experience that the difficult days are when we learn the most. We will pick ourselves up in the next days, learn from our errors and go to Silverstone with our heads held high. It is a home race for the many team members in Brackley and Brixworth; we will be aiming to come back strong and make amends for our failures today.
Andrew Shovlin
We don't have any excuses for today. We weren't reliable enough, we didn't make the right strategy call, our starts weren't good enough and we didn't manage the tyres as well as we could have done. We have a lot to improve by Silverstone and we need to put all our focus into remedying our weaknesses today.
This is one of the hardest days at the race track that we have faced as a team but it's not the only difficult day that we have ever had. We know how to fix problems and we've always returned stronger than before. We have a few days to regroup and resolve these issues before Silverstone, where we will be looking to perform at the level we know we are capable of.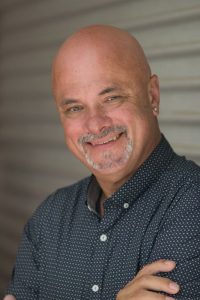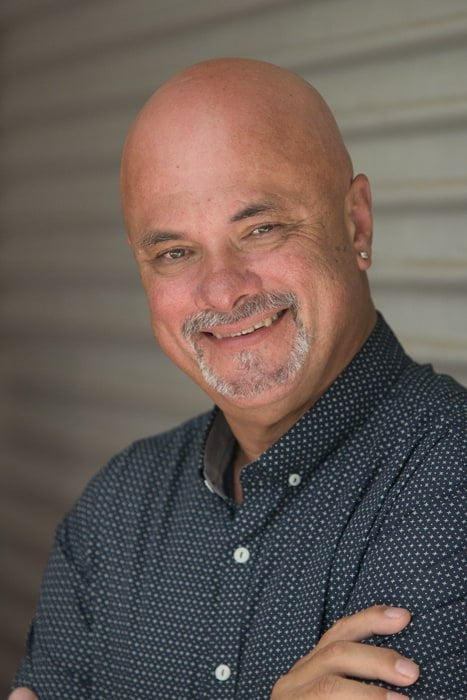 Bob Aldons is the owner and founder of The Car Guy, reviewing cars, reporting on Car Industry Matters, Car Tech and the world at large. He's spent the last forty years immersed in the automotive industry from salesman to the owner of a 7 brand multi-franchise dealership. Bob knows cars.
Find One
If you're hunting around for a great price on your next new car, you should call the auto expert, Bob Aldons from Car Business. My company, a car Broker, Car Buyers Agent or Car Buyers Advocate based on the north side of Brisbane, will return your inquiry within 24 hours and make the process of buying a new car easy and stress-free.
Are you tired of salesperson tricks? I protect you from the pressure exerted by car dealer's salespeople. There isn't any obligation – just a pretty significant saving.
You're where? Seriously, my services are available for you in any Australian state and territory: from Darwin to Hobart, Cairns to Perth.  Car Broker Brisbane, Sydney, Melbourne, Adelaide, Perth, Hobart, and Darwin – I'm available when you need me to be.
Here's an example
Matt wanted to purchase a Mazda 3 SP25 GT Manual Hatch. The retail value, drive away on that car is around $35,000. Car Business managed to purchase the same car for $28, 123.90 and with our fee Matt paid $25, 588, a saving of over $6000. And how do we know? Another customer, (looking for a new Holden HSV) just paid $35,000 for the same car – but he did it himself, without our assistance
If you've got a vehicle to trade, we have some clever ways to maximize the value – from used car dealers keen for your car to assist you to sell it privately. Finance and Insurance? We can handle that too, and we promise you will not be paying exorbitant dealer markups there either.
Trade In Value Example
2014 Jeep Cherokee Limited. Average dealer trade value – $16500. We achieved $22,000
2014 Volkswagen Tiguan 118TSI. Average dealer trade value – $14000. We achieved $16000
So, to get the best new car price, talk to others and then talk to me. I've got the experience to handle the dealers and achieve the lowest new car prices. If you think you're entitled to fleet pricing, I can often get better than that too.
Whether you're a small fleet or a large national fleet, Car Business will go to work and get that price down. Lower new car prices are my goal. So you'll get the best prices from us rather than hoping you can help yourself.
If I can't get you the best new car price, better than you can get yourself from a car dealer, we won't charge you any fee. No Saving, No Fee. – that's what you should expect from a car buying expert. 
Car Business WILL save you money on your next new car purchase – guaranteed
The Australian Road Safety Foundation is a not-for-profit organization whose charter is to reduce serious accidents on our roads through training and education. Car Business donates to the ARSF for every car we sell. If you'd like to support this worthwhile foundation, donate to the cause, become a member today or just buy your next new car from Car Business